Grooves & Samples #4: Joe Pass – A Time For Us (1969)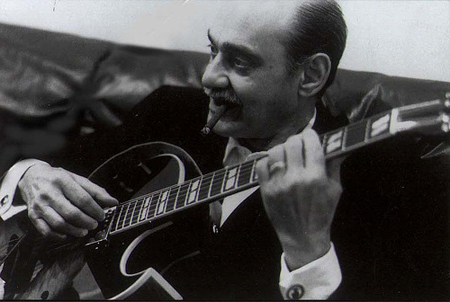 Grooves & Samples is a weekly dive into old dusty crates of jazz, funk, soul and beyond.
Joseph Passalaqua, more commonly known as Joe Pass, is often considered one of the best jazz guitarists of all time. Influenced by predecessors like Django Reinhardt, he took established styles and through incredible dedication and ability, pushed the guitar and the jazz genre to new heights of musicality.
Joe Pass' music is often sought after by crate diggers and sample junkies because of the remarkable sonic quality to his recordings. His style of jazz was characterized on many albums by a characteristic injection of funky rhythm. Throughout his career Joe played with countless important artists in the genre including Ella Fitzgerald, Duke Ellington, Herb Ellis, Frank Sinatra, Johnny Mathis, Count Basie, Milt Jackson, and so many more. The man was a straight up legend of guitar and his catalogue of brilliant solo, group, and collaborative LPs are littered with more gems than a Rajah's palace.
The tune we'd like to focus on today is easily his most sampled and popular piece among hip hop heads and groove hunters. From his 1969 album Guitar Interludes, the song "A Time For Us" has been flipped by many artists and included on various compilations. From Apollo Brown to J Dilla to The Herbaliser to Pretty Lights, the track has been utilized many times to great effect. Check out the groovy drums and haunting vocals on the original below and a stunning reinterpretation from The Herbaliser.