Grooves & Samples #6: Ayers Rock – Moondah (1976)
Grooves & Samples is a weekly dive into old dusty crates of jazz, funk, soul and beyond.
From the first time I heard those opening clapsticks, I was hooked. "Moondah (Beyond)" comes from Melbourne group Ayers Rock's second record, 1976's Beyond, a solid jazzrock and prog release marked by fantastic musicianship and an improvisational approach which was unique in the mid 70s Australian music scene.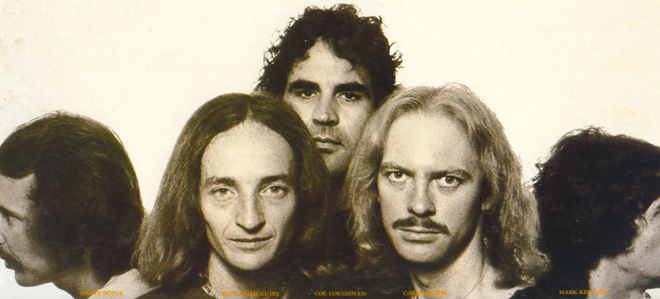 Ayers Rock was a result of the meeting of experienced and well-toured Australian performers of the 60s and early 70s. At their best, they had a intricate and striking style in the vein of Return to Forever, Weather Report or Santana, balanced with more radio-friendly tracks following in the popular rock style. It was this first jazzier style which made the group a hit among musicians but not much of a popular success in Australia nor overseas, leading to only one last album before the group's breakup in 1982, and leaving them somewhat forgotten in the Australian rock scene.
"Moondah (Beyond)", a number by the group's woodwind and keyboard player Col Loughnan, opens the record like a desert dream. From the clapsticks and the wailing vocals, the entwining improvised lead guitars from Chris Brown & James Doyle jostle for position with Loughnan's lead horns. Mark Kennedy's drum groove finds ways to evolve and surprise at every turn, and paired with the un-showy basswork of Duncan McGuire set a solid foundation. The track grows and expands through interwoven guitars and horns, with only some well-placed soft-tempo jazz moments to allow the listener a moment to breathe before dropping that HUGE wailing groove, and finally relieving the tension with the smooth melody in the closing bars. It's unique flavour and references to Australian Aboriginal music, including the clever use of the guitar to mimic the sound of a didgeridoo without becoming overbearing, gives it a lasting appeal.
If you dig it, check out Ayers Rock's cover of Weather Report's "Boogie Woogie Waltz" from their debut record, and drummer Mark Kennedy's excellent earlier work with Spectrum.