Grooves & Samples #29 : Hiroshi Fukumura & Sadao Watanabe – White Clouds (1978)
Grooves & Samples is a weekly dive into old dusty crates of jazz, funk, soul and beyond.
Of all countries in the world, Japan could be called a mecca of music. For many years now, Japanese people have had a deep fascination with music of the world, from jazz and funk, to bossa nova, afro beat, and reggae. As such you can find an amazing wealth of old records in Japan as well as an impressive array of homegrown Japanese artists emulating music from afar. When it comes to jazz, Japan has it on lock, and that is where our focus of this week's Grooves & Samples lies.
Sadao Watanabe is a legend in Japanese jazz and one of the most active and commercially successful jazz artists from the East. One of his biggest accomplishments came after he attended esteemed Berklee School of Music in the early 60s. After returning Japan, he took it upon himself to bring his knowledge home and joined the Yamaha Music Institute in 1966. For the first time ever, young Japanese musicians were able to receive a formal jazz education with classes in composition, improvisation, instrumental technique, and much more. The result of this school was a huge Japanese jazz output and national obsession in the coming years.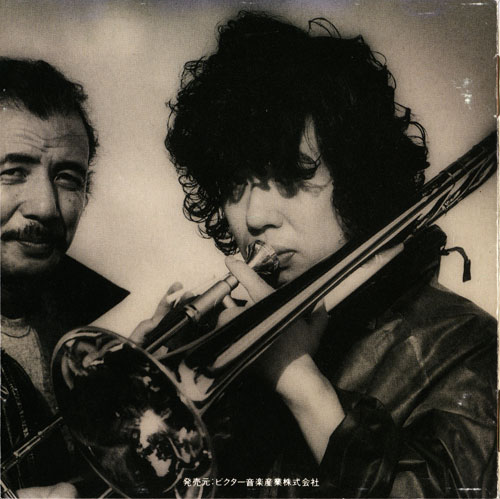 One specific result of Watanabe's inclusion in the Yamaha school was trombonist Hiroshi Fukumura, who attended the school while he was also a law student. After graduating he ended up joining Watanabe's band, further jazz studies in the US, and involvement in several groups including leading his own quintet. Perhaps one of Fukumura's most well known projects was an album with his mentor Sadao Watanabe in 1978 called Hunt Up Wind.
The second track from the B-side of the record is a sexy slow grooved jam written by Hiroshi Fukumura that has actually been sampled a few times for some excellent hip hop reinterpretations. The track was most famously flipped by Buckwild for O.C.'s sophomore release Jewelz. There have also been several other stabs at sampling the track by cats such as Ohbliv. You can check out the original track below as well as some sample based hip hop. Next time you are out on a dig, be sure to keep an eye out for any work of Sadao Watanabe or any of his protégés like Hiroshi Fukumura.