After Hugs & Scissors and the free EP A Fine Mess, this week German duo Blindspot is back with the release of the 16-track album Apart. Inspired by the likes of Qwel, Sole, Sage Francis, Slug (of Atmosphere), Aesop Rock and Illogic, Blindspot brings fresh hip hop with a subtle dark touch. We give away three packages of 'Apart' and 'Hugs & Scissors' CDs.
Music: Blindspot – Friendly Fire
Producer Dot is on a constant search for the essence of a sound that's tearing down the boundaries of the average. Wherever his sound takes you next, there's always the inevitable feeling of beauty around. Partner-in-crime Mr. Feat always had a strong connection to one of the deepest and most constant of all forces on earth: rhythm. This is definitely mirrored in the fast-talking, critical and personal rhymestyle he's spitting today.
Here you can pre-order 'Apart' and listen to a snippet mix. If you want a free physical package of 'Apart' and 'Hugs & Scissors' on CD, all you have to do is answer this easy question:
What colour is the chord that's plugged into the patchbay on Blindspot's new album teaser for 'Apart'?
Send your answer to info[@]thefindmag dot com and we'll select three lucky winners soon. And download the song 'Friendly Fire' off the upcoming new album below for free exclusively on TheFindMag.com. You don't have to win that, it's available for everybody to enjoy. Sharing is caring!
Update (16/12/11): The correct answer is 'White'. Jaap, Julian and Justin are the winners. Congrats!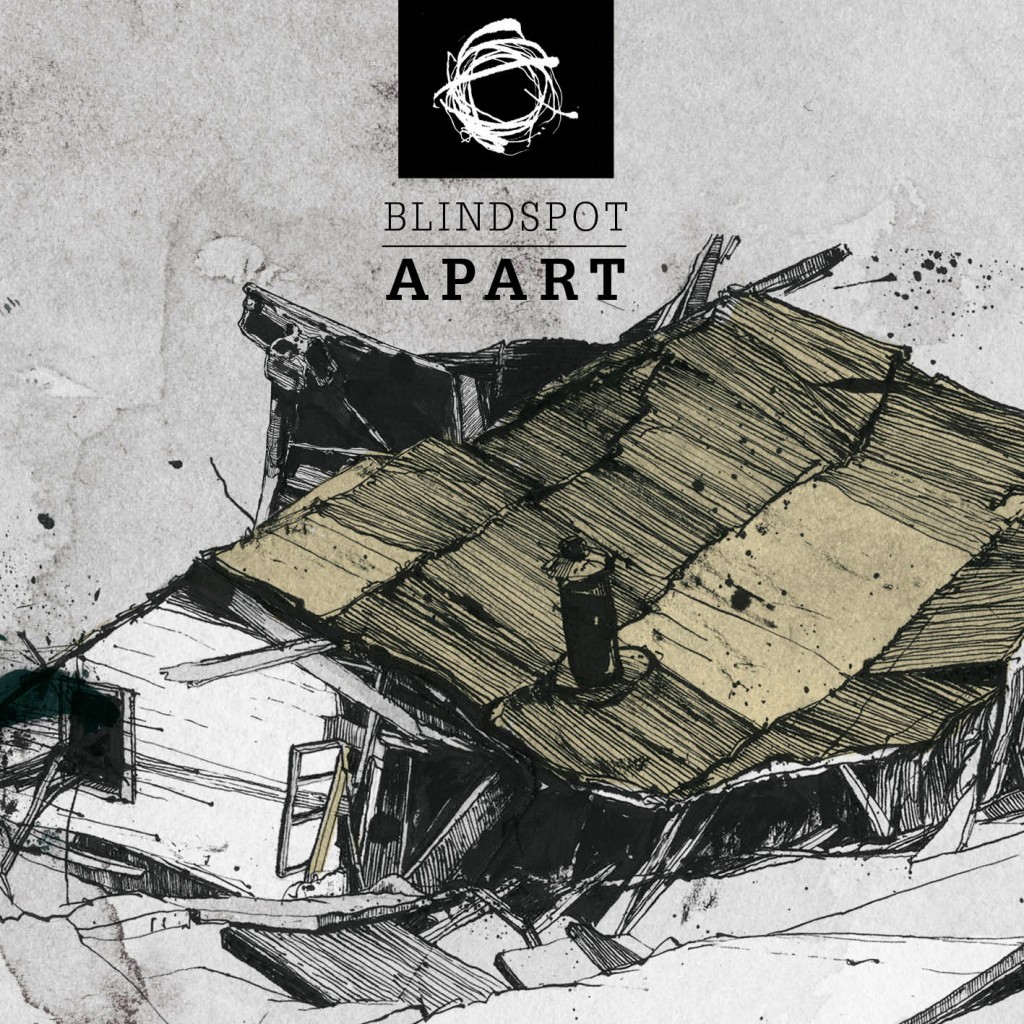 1. Apart (Snippet)
2. a single note, a second guess
3. eyes wide shut
4. plastic bottles and tv channels
5. thank you and shut up
6. expand your mind
7. industrial interest
8. new day empty part I (the gift of fools)
9. new day empty part II (the revolution on the couch)
10. a book and a gun
11. numb
12. friendly fire
13. questions worth answering
14. walk to the end
15. sink
16. visualize
17. necropolis