Art: 'Rap Quotes' street art project by Jay Shells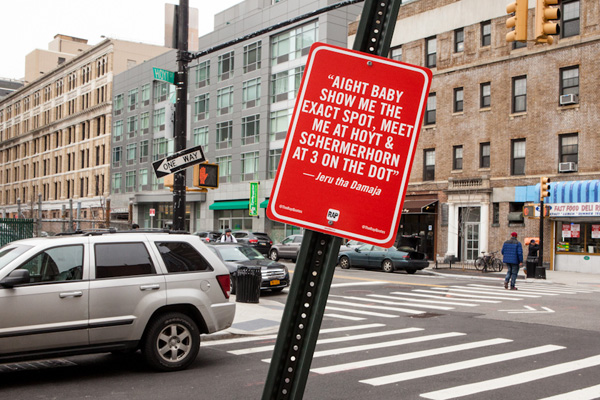 Street artist Jay Shells channeled his love for hip hop music with a new project in the streets of New York City: Rap Quotes. Shells created traffic signs quoting rap lyrics that shout out specific street corners and locations. He then installed them at those specific street corners and locations.
Rap Quotes is an ongoing all city project with over thirty street signs quoting the likes of Jeru tha Damaja, GZA, Mos Def, Jay-Z, CL Smooth, R.A. The Rugged Man, A.G., Buckshot, Capital Steez and Heavy D. Watch the official video below followed by some photos, courtesy of Ego Trip. All quotes can be found here.