Chris B. Murray's 'Rap Kings' Comes to Life as a Collectible Toy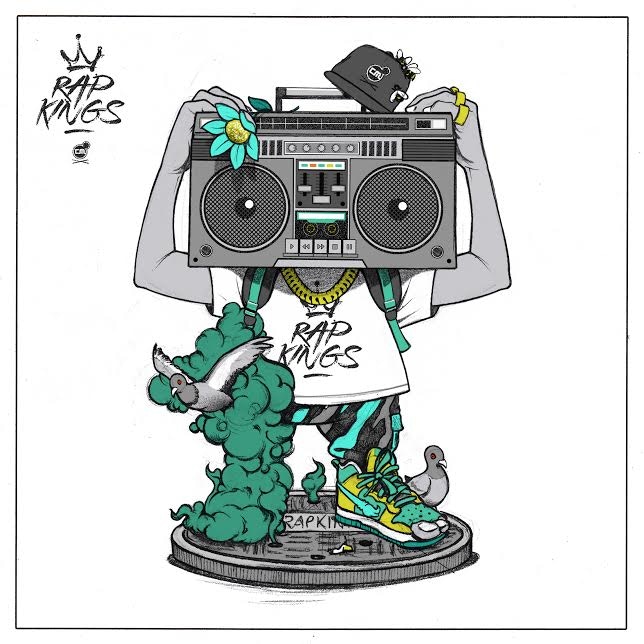 Last month, I shared a selection of the work of illustrator Chris B. Murray on our Instagram page. After I found out he's worked for Marvel, for a split second, I daydreamed about a hip-hop planet in the Marvel universe. That's impossible a long shot, but with Chris B. Murray's new Kickstarter campaign we get one step closer to actual hip-hop action heroes…
"I started the RAP KINGS illustrated series in 2017 after deciding to put my love for art, hip-hop music and pop culture to good use," Chris B. Murray says on the Kickstarter page. "Since then, I have gained a following and grown the series into something that I'm sincerely proud of.  For years I have been waiting for the right moment to release the first RAP KINGS toy and finally that time is here."
He's now working on a 3D-sculpt resin figure together with Steven Cartoccio of New York-based studio Concrete Jungle, who's made insane (mostly sold-out) figures of the likes of Kool Keith, Ghostface Killah, Czarface, and Run The Jewels.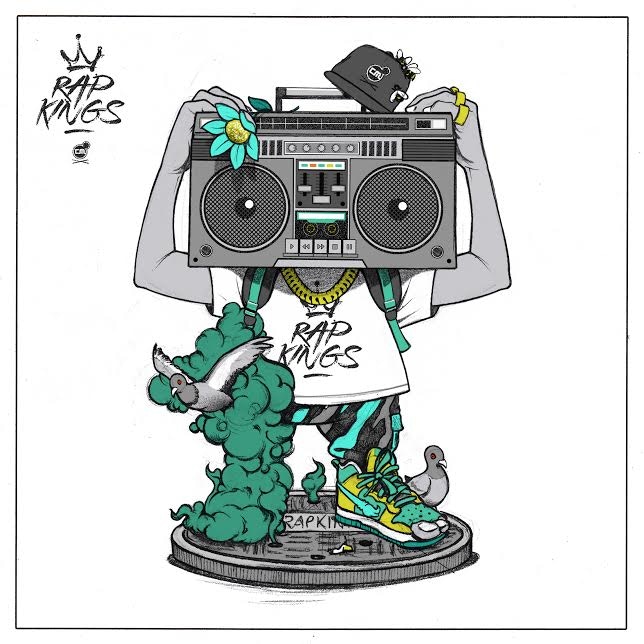 It's the toy depicted above and below that's available through the Kickstarter campaign. So, unfortunately, no figures–yet?–of his actual rap kings like MF DOOM, Black Thought, Action Bronson, Kendrick Lamar, and others. Who knows, if this campaign turns out to be a success…
Still, this looks like an extremely cool execution. It comes with custom packaging design, inserts, art prints, postcards, pencil sketches, stickers, and other rewards. Back the campaign to get a collectible toy. Or follow the campaign's feed to stay up-to-date about the design process of this RAP KING.
Back Chris B. Murray's RAP KINGS toy project on Kickstarter.