Napoleon da Legend (Diggin' The Crates Season 3 Episode 3)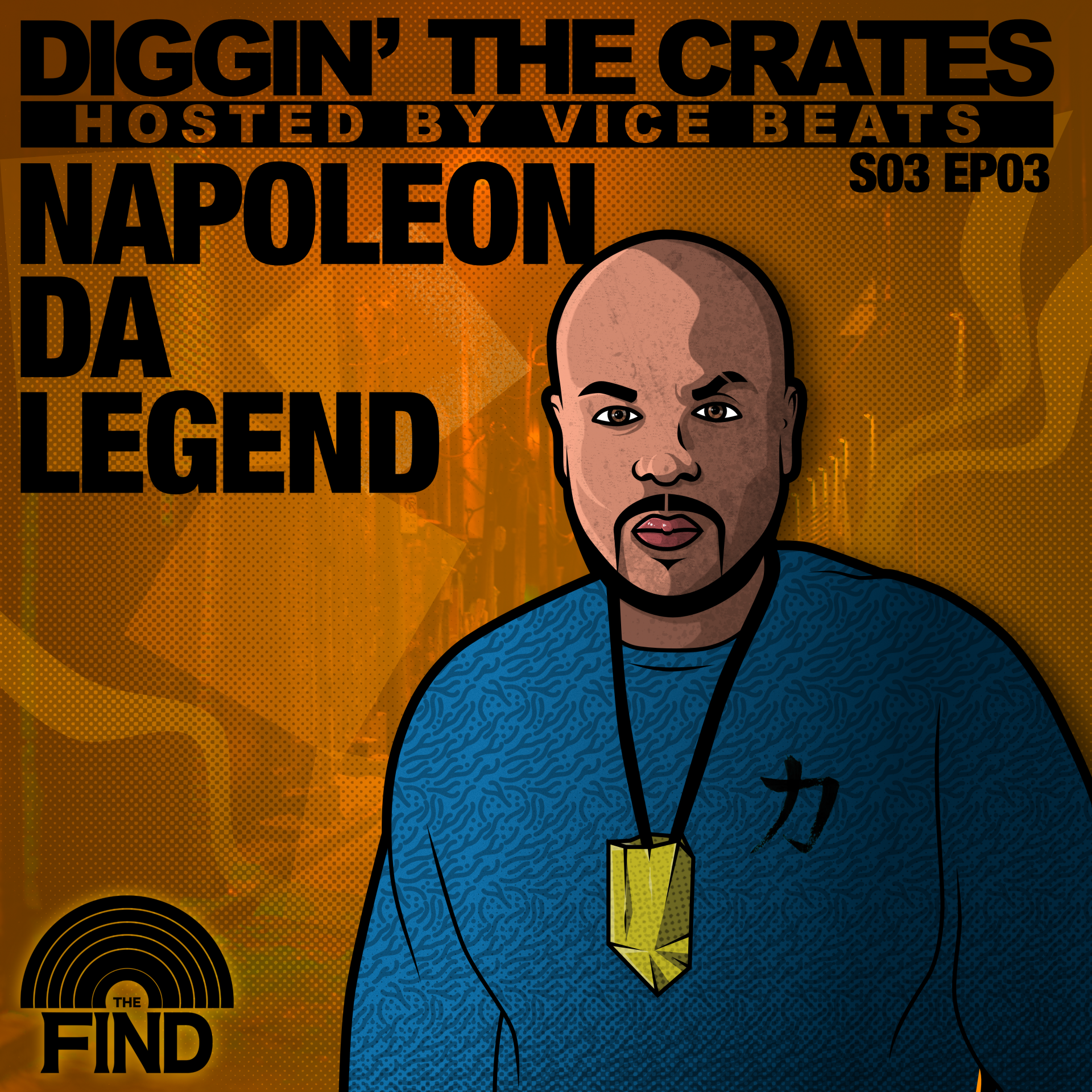 This time around we talk to Napoleon da Legend, a lyricist who's garnered support from a who's who of the hip-hop scene including Sway and Statik Selektah. He has collaborated with Sean Price, Skyzoo, members of IAM, and many more. Originating from the Comoros Islands, eventually relocating to Brooklyn, and most recently moving to Berlin, his story and passion for the music he makes are truly inspiring.
The DTC podcast focuses on exploring the art, passion, and culture of hip-hop, and digging deeper into the passions, inspirations, and experiences of those involved in the scene's rich culture, immersing you in their music. This season features artwork from Ross Mullins of Anchor Points and intro music by Herma Puma & Jabba The Kut.
Tracklist
Herma Puma & Jabba Tha Kut – DTC intro
Napoleon Da Legend – 16 Bit
Buon Anni – Lounge (unreleased)
Napoleon Da Legend – The Whole In My Heart (Prod. Akhenaton)
Saian Supa Crew – La Preuve Par 3 (instrumental)
Saian Supa Crew – Raz De Maree
Napoleon Da Legend – Natural Game (instrumental)
Napoleon Da Legend – De Rien
Vice beats – Torn Ligament f. Napoleon Da Legend & 5Stylez
Napoleon Da Legend – Cult-Sure f. Nejma Nefertiti (Prod. Akhenaton)
Napoleon Da Legend – Climbing Mountains f. Bbass (Prod. Akhenaton) (instrumental)
Napoleon Da Legend – People Always Come First (Prod. Akhenaton)
Napoleon Da Legend – Flaws Of Power (instrumental)
Supa Kaiju – Sparks Of Hope f. Manja (Prod. Akhenaton)
Napoleon Da Legend – Piccolo
Buon Anni – Bombay Beach
Sean Price – Rising To The Top f. Agallah (Instrumental)
Napoleon Da Legend – Danger Zone f. Gee Bag (Prod. Akhenaton)