Free Download: The Jazz Jousters – Autumn (Millennium Jazz)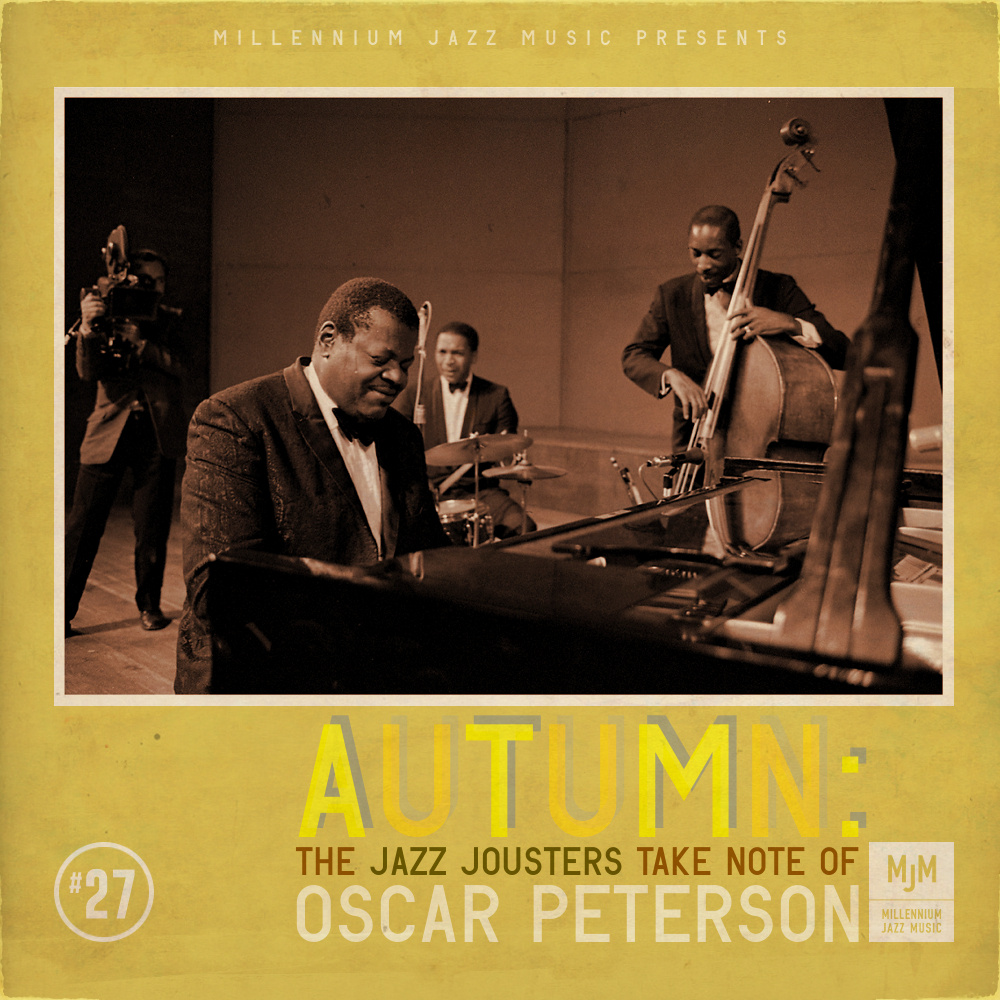 The latest edition of the Millennium Jazz compilation series pays homage to jazz pianist/composer Oscar Peterson. Beatmakers like Pawcut, Mr. Moods, Gadget and SmokedBeat flip, cut and loop material by the Canadian virtuoso, resulting in eleven smooth hip hop instrumentals.
Dig in previous installments for tracks inspired by Miles Davis, Donald Byrd, Ahmad Jamal, Dave Brubeck, Wes Montgomery, Thelonious Monk, Chet Baker, Bobby Hutcherson, amongst seventeen other influential jazz artists.