Jonny Fontaine – Chasing The Funk #3 (Guest Mix)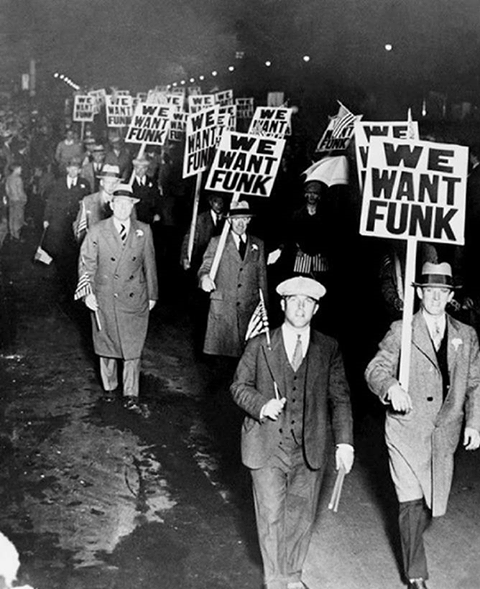 Some fake the funk, others want the funk, and Jonny Fontaine chases the funk. This new Chasing The Funk mix by the Edinburgh-based DJ concludes his trilogy for The Find.
The mix boasts 50 minutes of funk/soul, breaks, hip-hop, and a bit of Latin featuring tracks by Ozomatli, Ugly Duckling, Jurassic 5, The Bamboos, Gang Starr, Lee Fields, Breakestra & more.
Jonny Fontaine is an Edinburgh-based DJ spinning hip hop, soul, funk and blues with touches of disco, Latin and reggae.
Chasing The Funk #3 Tracklist
Ozomatli – Cut Chemist Suite
The Bamboos – Get In The Scene
Ray Baretto – New York Soul
Trick Bag – Dull Knifin'
Symba – You Know That I Need You (SLY Edit)
Istu Uno – The Elephant (More Trunk Edit)
Temada De Banderas – Banderas Mambo
Johnny Sedes and His Orchestra – Mama Calunga
Gang Starr – Rock
Lee Fields – Watch The Man
Mark Hype – Funk Thang (Mark Hype & Naughty NMX Underground Edit)
Ugly Duckling – Turn It Up
The Allergies – Felony
Jurassic 5 – Action Satisfaction
The Next Men – The Next Trend
The Pioneers – Starvation
Breakestra – Cramp Your Style
Jesse Powell Orchestra – Walk Right In, Walk Right Out
Wynona Carr – Till The Well Runs Dry
Soul Grenades – Supercharged
Wrongtom – Pushing On (Wrongtom Skanking On)
DJ Format – Horse Power
D/triot – Soul Sound System