Mix: Delicious Vinyl & The Find Present… – DVTV Sunset Scratch Session (Part One)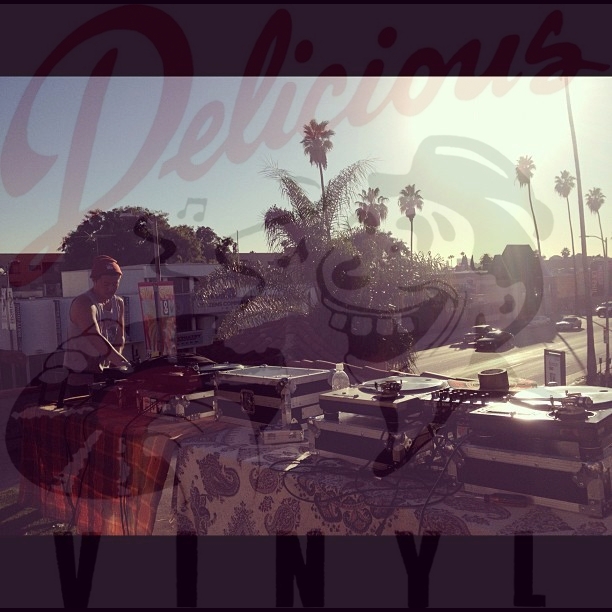 In a three part series of recordings, Delicious Vinyl and The Find Magazine are excited to be shining a light onto the 'Sunset Scratch Session' DVTV (Delicious Vinyl TV) hosted at the end of October this year.
Broadcasted live from the rooftop of Delicious Vinyl on Sunset Boulevard, the session took place with the aim to showcase some of L.A.'s finest DJ talent. Hosted by Bodega's own DJ Cee Brown, the session features the skills of DJs P-Trix, Manwell, Jawa, Flip Flop, and C-Plus.
In this first edition the DJs show off their skills at getting the party going, playfully mixing up heavy hip hop with seamless ease and giving listeners a taste of their individual styles. Cee Brown even jumps on to throw a little World flavour into the mix. This first Scratch Session installment should warm listeners' ears up for the intense turntablism to be expected in Parts Two and Three…
Once we have posted the entire Scratch Session trilogy, look out for the full background story with DJ profiles and interviews coming up on The Find Mag. While you're at it, you can vote for us in Mixcloud's 'Best Of 2012' competition by sharing our page on Facebook.