New Single by Propo'88 & Wildelux as Certified Craftsmen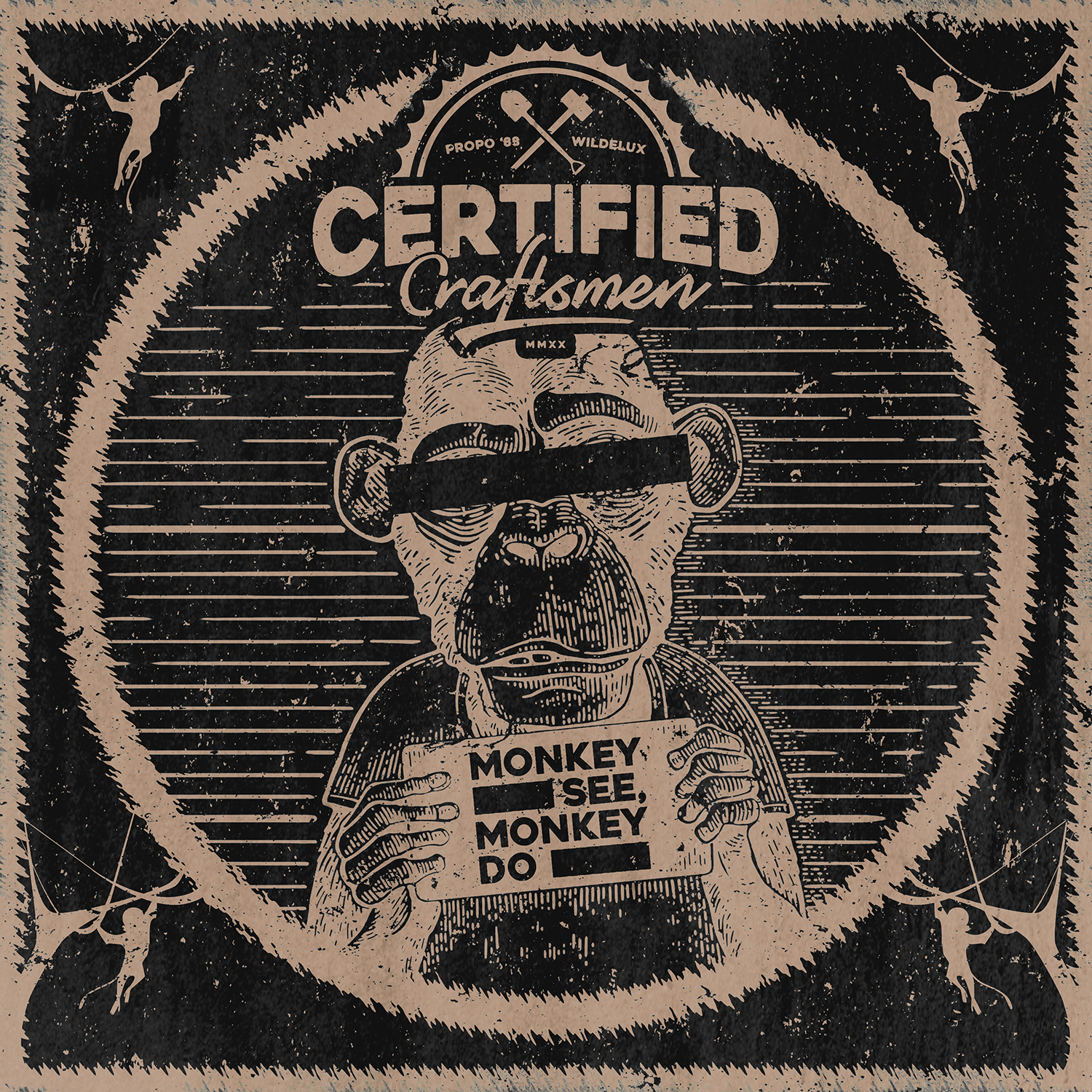 "Monkey See, Monkey Do" is the new single by Dutch DJ/producer Propo'88 and Bronx-born, Kyoto-based emcee Wildelux under the duo's moniker of Certified Craftsmen. A full same-titled album drops March 26th, also featuring DJ Robert Smith & Malev da Shinobi.
The track is now available on all platforms. The Certified Craftsmen LP is available for preorder in a limited run of 200 copies (hand-numbered certificate on the front sleeve). With a short run of bundles together with the sold-out funky Still People 45, as played and supported by the likes of DJ Koco, DJ Delightfull, Mount Ten, DJ Friss, AmazeMe & others.