Pick Of The Week #10: Matthew David (New track)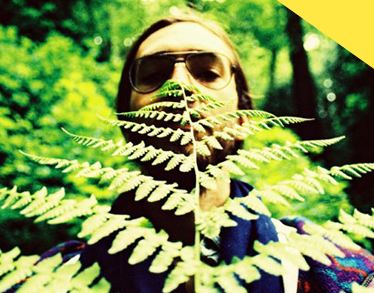 Pete Philly & Perquisite already said it: time flies. It's already our tenth Pick Of The Week in collaboration with Laid Back Radio. First of all, thanks to everyone who read our weekly selection, people who tuned in to LDBK and above all: a big shout out to our partners over at the Laid Back Radio camp, for making this collaboration possible. 
Info
To celebrate this 10th edition, we have a brand new track by Matthew David for you. The producer (Dublab/Brainfeeder) releases the second 10″ record in the 'Los Angeles' series of All City Records. This time he does that in collaboration with TAKE (Eat Concrete Records). Three tracks on the record are made by TAKE, the final four are by Matthew David. A release sheet with more info can be found here.
Tracklist
1. Take – I Miss My Brains
2. Take – Soul Particles
3. Take – Warm Ruin
4. Matthew David – Sunrise Luminescence
5. Matthew David – Late Nite Lo Fi For Dak
6. Matthew David – We Helped Pioneer This
7. Matthew David – Know You're Not Alone
Music
We got the honour to share the final track with you, 'Know You're Not Alone'. It's the final track of the upcoming 10″ record and even though it's a short one (1.45 minutes), we like it a lot. Matthew David's style is hard to define, but let's label it as experimental/electronic beat music. Listen to a snippet of the track below and keep on reading to get to know Matthew David and his music.
Full Track
Click the logo below to tune in to Laid Back Radio digitally. They broadcast our Pick Of The Week (02/07 till 02/14) once every few hours, so you can hear the full track over there. Don't forget to tune in to hear it!
Or download the player for your desktop
Extra
As always, content related to our Pick Of The Week.

Preview: Matthew David – Interludies 2010 (Snippets)
Info: We posted this a while back, but here it is again in case you missed it. It's a collection of snippets and previews of Matthew's upcoming album. You can download the snippet mix here.

Info: Leaving Records is Matthew's very own label featuring lots of good music. If you are into experimental/electronic kind of beat music, then definitely dig for music on Leaving Records' website. Also some free downloads on there, so enjoy!
Apart from this brand new track, The Find Magazine got more in store for you. We did an interview with him, which apparently was the very first interview he ever did! Next week we'll publish it, so stay tuned for in-depth information about his label, upcoming music, (beat) music in general and much more!
More info: Matthew David
Related: Pick Of The Week Archive