Stream: Audessey & aCatCalledFritz – Beats Per Minute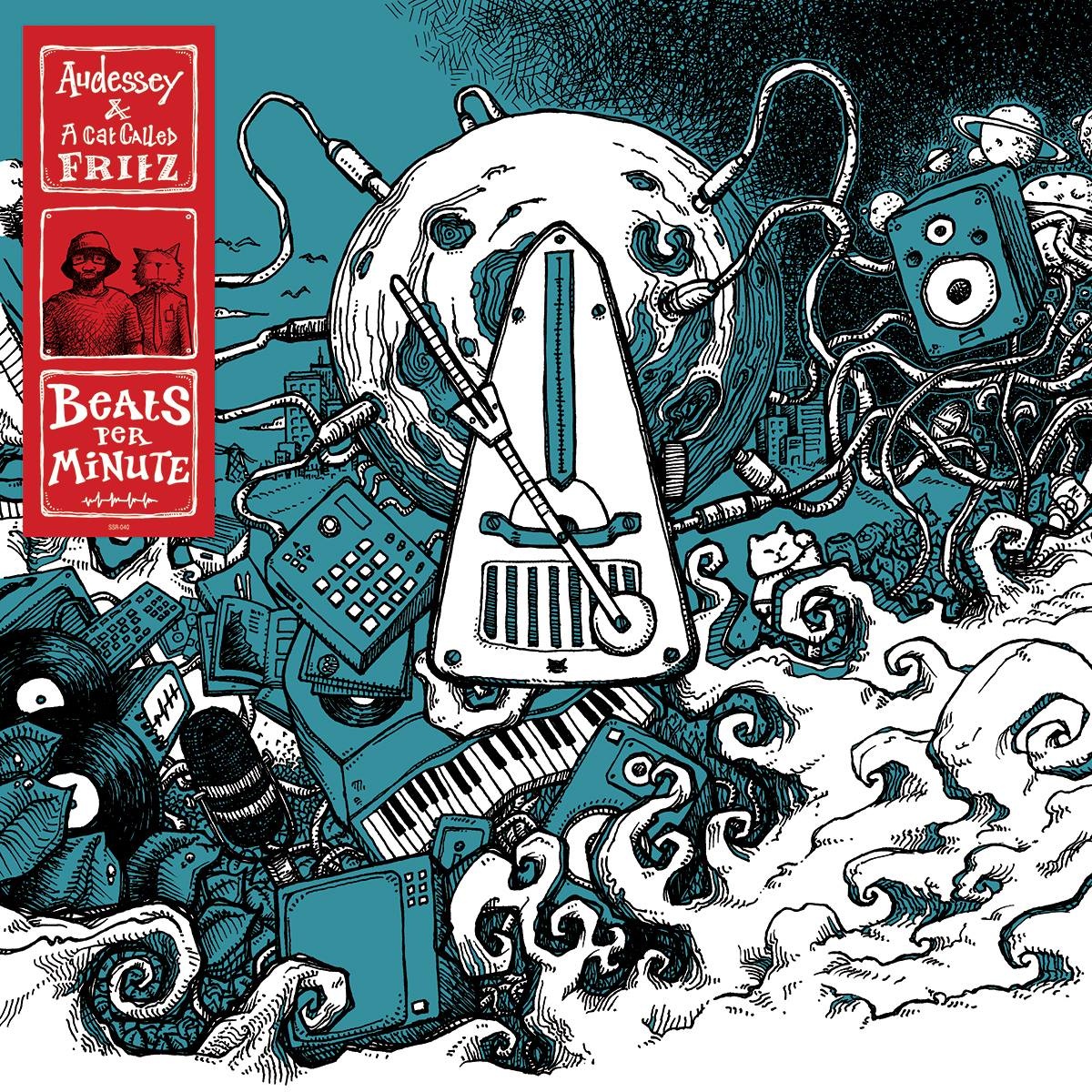 Yesterday was the release date of a whole lotta noteworthy albums and EPs, including Damu The Fudgemunk's Spur Momento Re-Inspired, Victim of A Modern Age by Jamall Bufford (p.k.a. Buff1), Klaus Layer's Ist Wie Ein Kreis (It's Like A Circle), Dâm-Funk and Snoop Dogg's 7 Days Of Funk, and this one; Beats Per Minute, a collaboration by emcee Audessey (of Soundsci and Mass Influence) and Parisian producer aCatCalledFritz.
The illustrated video for the free track "Frequencies" was a tasty kick-off of the overseas collaboration, initiated by record label Slice-Of-Spice. aCatCalledFritz is a beatmaker par excellence, and his production work makes a great fit with Audessey's hungry rhymes full of passion. Beats Per Minute is now available as a digital download including a remix by Dusty (of Jazz Liberatorz), but we recommend purchasing the beautiful picture disc of the debut single, "By Design/The Hop".