Stream: The Bullitts – They Die By Dawn (ft. Yasiin Bey, Jay Electronica & Lucy Liu)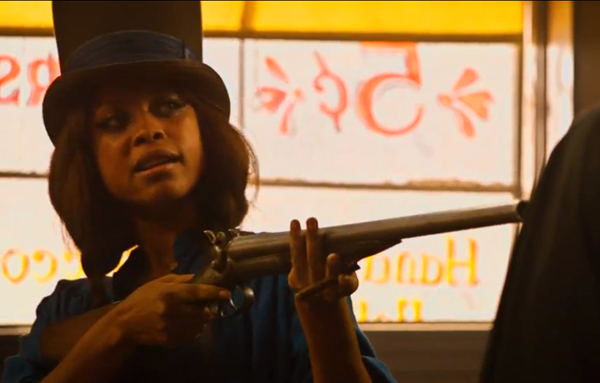 This track by The Bullits, a musical project run by British singer-director Jeymes Samuel, is the lead single for the upcoming movie They Die By Dawn, a Black Cowboy opera directed by Samuel. The same-titled soundtrack features Yasiin Bey (formerly known as Mos Def), Jay Electronica and actress Lucy Liu.
The movie is about four outlaws with a bounty on each head. They set a date for a shootout and the last man standing takes the collective bounty. Violence and mayhem ensue. Watch the official trailer below, with an appearance by a bad ass Erykah Badu. The soundtrack starts off a bit slow to set the Western mood, but the lyrical action starts around the 2.30 mark.