Stro Elliot has joined The Roots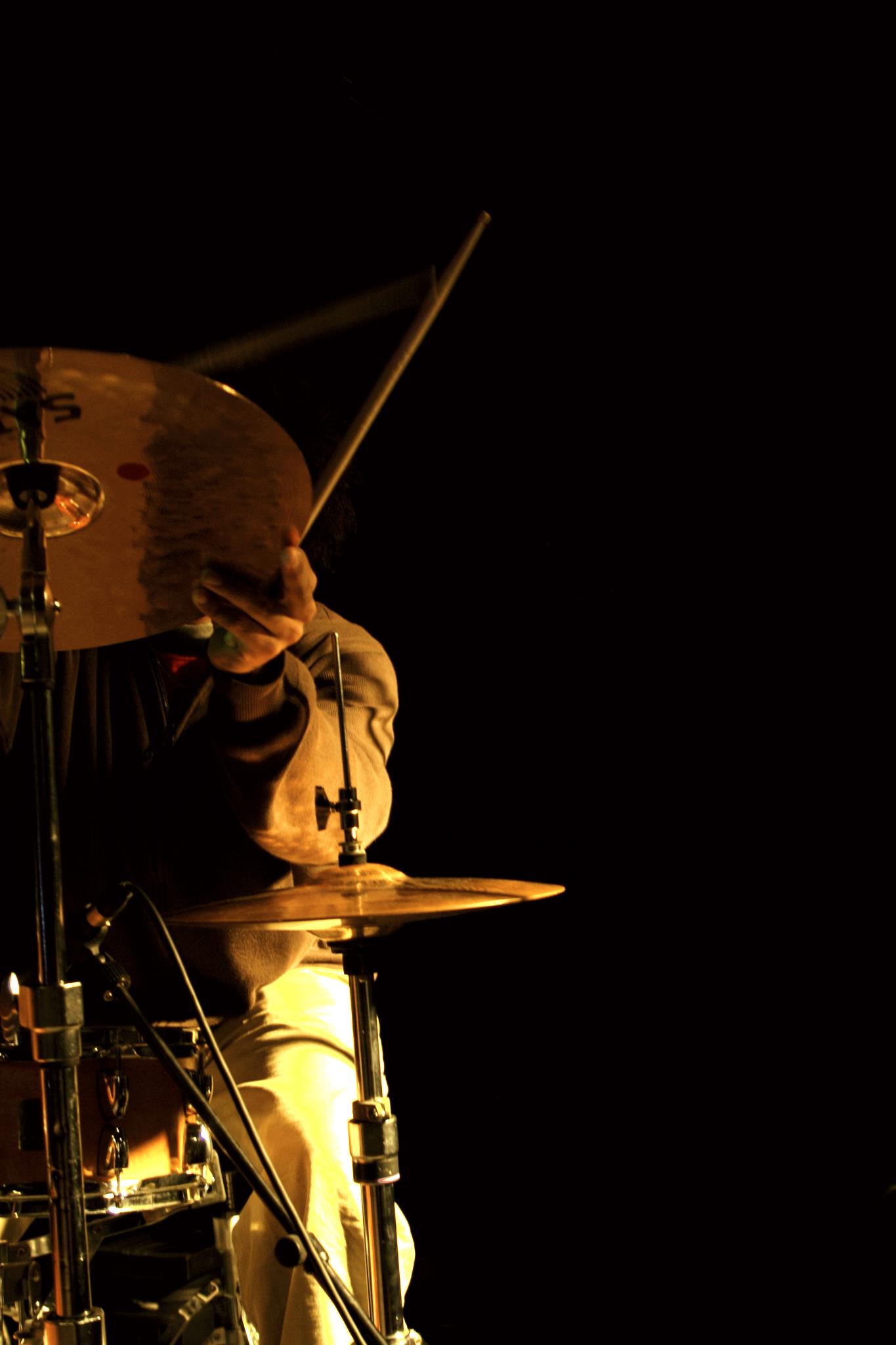 After producing for Phonte and Eric Roberson, performing with the Wu-Tang Clan, and having his own Beats 1/Soulection radio show, producer/emcee/multi-instrumentalist Stro Elliot continues this year's winning streak: he has joined The Roots as their latest member.
After spotting him as part of The Roots' daily appearance in The Tonight Show two days ago, the news has been confirmed with several clips on social media, some of which can be found below.
Especially the first video is worth watching: shared by Questlove, showing The Roots hearing Stro Elliot drum for the very first time. Insane finger drumming on pads, that is. Or, as fellow producer QWSTN puts it, "playing drums on the pads like a spider weaving it's intricate web."
Having been fans of The Procussions since 2005 as well as of the solo work of both Mr. J and Stro (resulting in collaborations for our The Find Rewind cassette tape, and a limited edition blue 7″ record), it's truly inspiring to have seen him evolve from being an independent artist to becoming part of The Legendary Roots Crew. But, with a personal sidenote, as explained by him below.
Speaking of which: we're highly looking forward to The Roots' 17th studio album, titled End Game, reportedly also including production work by Stro. As Questlove explained a couple of months ago on Instagram, the album will be approached with a method they also used for their 1996 album, Illadelph Halflife: jamming during the day, and then sampling the sessions at night.
"Moments like this are less about me, more about the people like me that slept in hostels, vans, did shows in bars with crappy sound equipment and no security. My brothas Res, Mr. J Medeiros, Chris Karns, Mikey Merriman know. Super talented people some of which are still crawling through the mud on their elbows. It's a bit much to be honest, to be in this band that's accomplished so much before me. But I'm super excited for everything that follows." – Stro