2020 Recap: Editor's Picks of Finds, Collabs & Features
An overview of features and collaborations from this shitshow of a year called 2020. On a more positive note: we kicked off a podcast called Diggin' The Crates, launched a record label, completed the Jazzvolution trilogy on vinyl, and ran a bunch of editorial features ranging from beat-focused interviews to Madlib & Quelle Chris illustrations.
The Limelight / Crème de la Crème
With Suff Daddy & Dutch producer Terilekst, we continued our The Limelight series with editorial illustrations by MC Blue Matter. New this year were his Crème de la Crème articles for The Find. So far featuring Madlib, Quelle Chris, Homeboy Sandman & Tyler, the Creator.
Modular Minded: Syntablism & ModBap
Modular synths are a thing right now. Have been for a while, and it doesn't look like they're going anywhere anytime soon either. Hip-hop, though, seems to have been mostly unaffected by this development so far. Enter turntablist Kypski and beatmaker Ali the Architect: two artists who are about to change all that, one patch at a time.
Prof. Ethan Hein on Sampling, Jazz Music & Improving Beatmaking Skills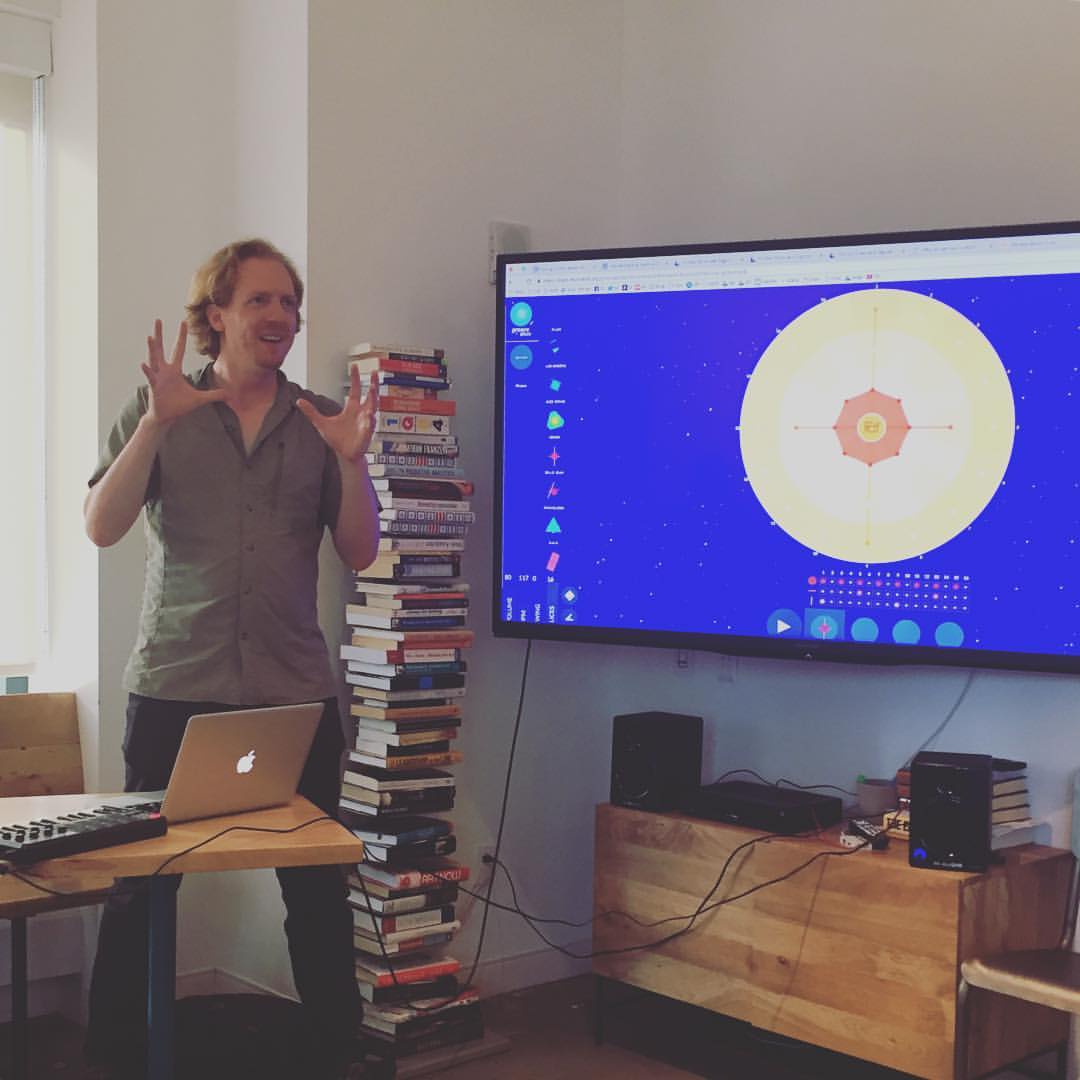 "In about four seconds, a teacher will begin to speak…"  Ethan Hein is an adjunct professor of music technology at New York University and Montclair State University, and a Doctoral Fellow in music education at NYU. He intersects the history, technology, laws & ethics, theory, and traditions of American music. Sample-based music creation and beatmaking techniques are part of his studies: ranging from his own improvisational jazz remixes to using Ableton Live to empower student creativity.
The kick-off of our Diggin' The Crates podcast
with Vice beats
UK producer, music journalist & your DTC host Vice beats delivered two crazy seasons of the Diggin' The Crates podcast: audio interviews with Marley Marl, Exile, Damu The Fudgemunk, J-Live, Egon, among others. Do we need to say more?!
The final Jazzvolution record with HHV
With Chapter Three, our Jazzvolution compilation trilogy in affiliation with HHV Records is now complete. The last copies of the record are up for grabs exclusively at HHV, or get the digital version via Bandcamp. The new and last edition features new and previously unreleased music by Dexter, Kazumi Kaneda, Soul Supreme, BudaMunk, A Cat Called FRITZ, Dr. Dundiff, Marcus D & more.
The launch of our new record label next to The Find:
Rucksack Records
With the launch of Rucksack Records in early January, we want to support indie mavericks who make heads nod and jaws drop. "Why not call it The Find Records?" we hear you thinking. Well, with the label we also want to go beyond the sound you're used to of The Find Mag. Think the off-kilter Lahringen LP we released, the obscure Soviet sampling on LTF's Monolith LP (last copies!), the spacey boom bap on Bobby Obsy's Robo Boy EP, the now sought-after James Crown 45, and much more to come in 2021. Stay in the loop for that via Instagram, Twitter, or Facebook.