Top 12: Give The Drummer Some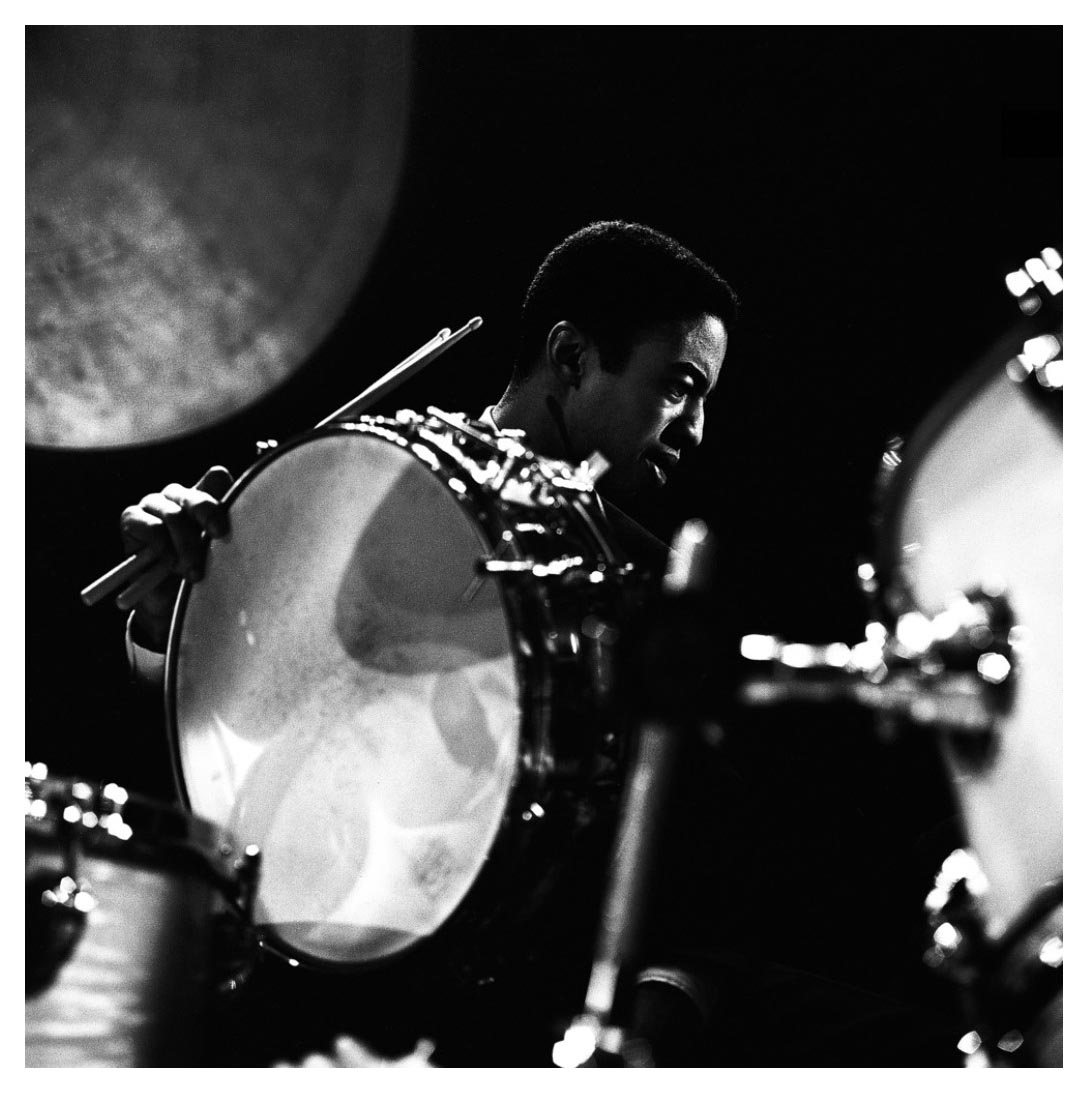 We've decided to compile a selection together with drummer/beat maestro Julian Sartorius to give full praise to drummers. This selection includes many jazz drummers and insane breaks sampled by hip hop artists like DJ Premier, Cut Chemist, Jungle Brothers, Madlib, Unkle, Buckwild and more.
9. Jaki Liebezeit (of Can)
Drummer Jaki Liebezeit has moved from free jazz to more psychedelic and experimantal sounds as part of experimental rock band Can. His band mates call him "half man, half machine", referring to his metronome style of playing. Can's music has been sampled by the likes of Maker (with Qwel of Typical Cats), Busdriver, Kanye West, and Liebezeit's hard-hitting drums are used by Cut Chemist for his remix of Ugly Duckling's "Eye On The Gold Chain".
10. Paul Lovens
German drummer Paul Lovens is characterized by a black suit and tie no matter the weather, even when it gets heated in his improvisation sessions. He has also performed with Berlin Contemporary Orchestra and the eclectic, postmodern Aardvark Jazz Orchestra.
11. Greg Saunier (of Deerhoof)
Greg Saunier is the black sheep in this selection mostly consisting of jazz music. Saunier is one of the founders of indie band Deerhoof. They're known for their experimental spirit, noise and utterly distinctive style in the mid-to-late 1990s to 2000s.
12. Han Bennink
Julian Sartorius ends his selection with Dutch drummer Han Bennink. It's hard to sum up his style in a few words. His straight-ahead playing ranges from Dixieland to free jazz, to improvisation with a great sense for swing. The live drumming by the Dutch maestro is insane, using his environment or even his own body (feet and head) . He has even performed on a drum kit entirely made of cheese… Tapping rhythms on school desks is nostalgia for most, but it's still day-to-day reality for Bennink.
—
Thanks to Julian Sartorius for this selection. Make sure to get his Beat Diary project on vinyl.