Video: Guilty Simpson & Leonard Charles are The Leonard Simpson Duo (Full Album Added)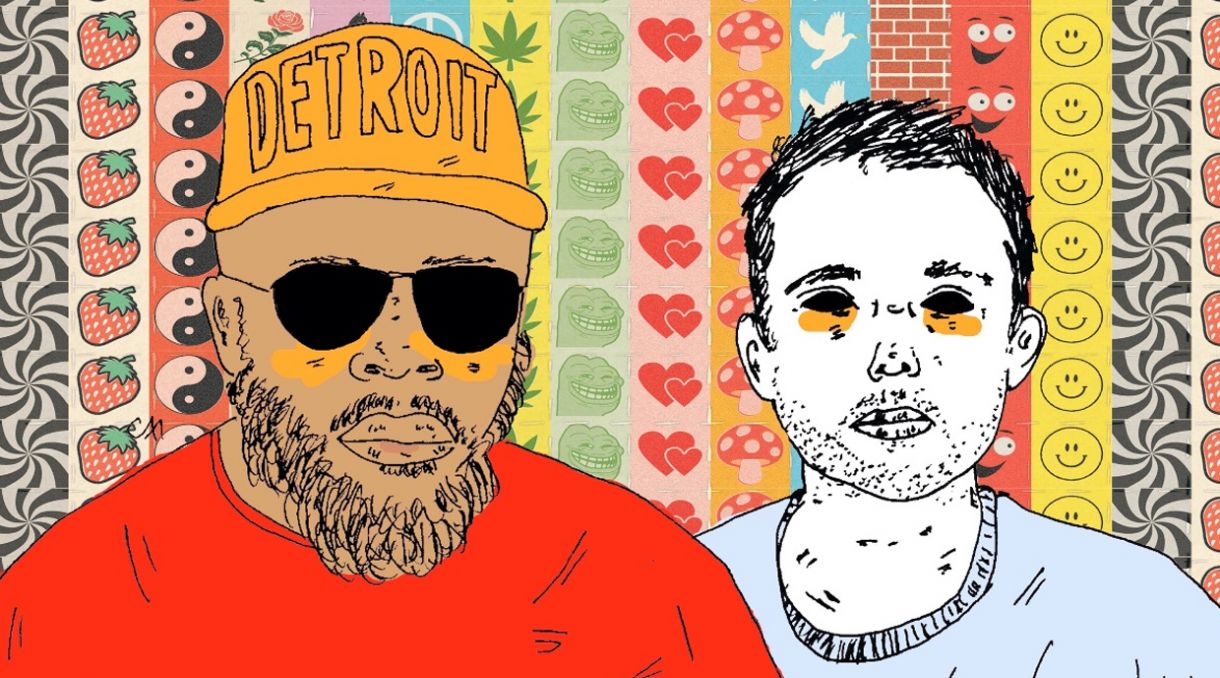 Move over, Lucy. LSD now brings you The Leonard Simpson Duo, consisting of emcee

Guilty Simpson

and New Zealand producer Jeremy Toy a.k.a.

Leonard Charles

.
After a wonderful NZ Disco meets Detroit record on Wonderful Noise in 2017, this time Jakarta Records brings them together for a hip-hop album inspired by psychedelic records.
"The psychedelic sound of this record is heavily drawn from rare acid influenced records from New Zealand's 60s and 70s, carefully selected, picked and sampled by musical multi-talent Charles himself and accompanied by very well placed instrumentals and interludes taking direction from late 60's jazz/rock fusion and fuzzed-out African records," as explained in the press release. Leonard Sampling the Diamonds, if you will.
"My Inspiration" is the new single and comes with a killer video by MC Blue Matter. Featuring cameos by J Dilla, Wile E. Coyote, Duke Ellington, the Kool-Aid Man, Batman & Robin, Droopy, a drug dealer, and the KKK.
Yes, really.