Video: Adult Rappers (Documentary Trailer)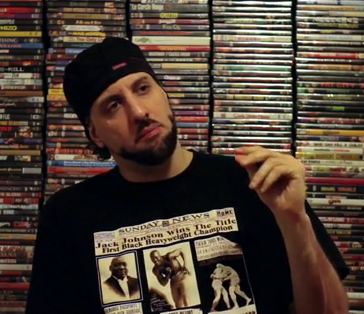 As rappers get older, their music arguably stays the same age. Will we see rappers age gracefully and perform well into their winter years like so many Jazz greats? Do rappers have expiration dates, and if so, do they know it? How does a rapper get a real job after years on the grind? All questions Paul Iannacchino, Jr. wants to answer with his upcoming documentary Adult Rappers.
The line-up of featuring artists is crazy so far: J57, Blockhead, DJ JS-1, J Zone, Bobbito, Masta Ace, Torae, RA The Rugged Man, Homeboy Sandman, Jarobi, Slug, Blueprint, Louis Logic, and many more. Pledge or share Adult Rappers on Kickstarter to support the project.
Paul: "Many of my friends new and old either were or are actively pursuing a career in hip hop…and 'the game' is a cruel, cruel bitch with little to give but heartache, bad credit and chronic wanderlust.
So not too long ago I embarked on a journey to talk to some of my friends. Many of whom, like me, grew up in what's considered the Golden Age of hip hop. And many of whom, like myself, remember a time before hip hop and it's current ubiquity across our pop culture landscape. And many of whom, like I, have watched as our peers have struggled to maintain relevance and earn a paycheck as the torch is passed to a new generation of rappers that cut their teeth on YouTube instead of YO! MTV Raps."