Video: Aesop Rock – Zero Dark Thirty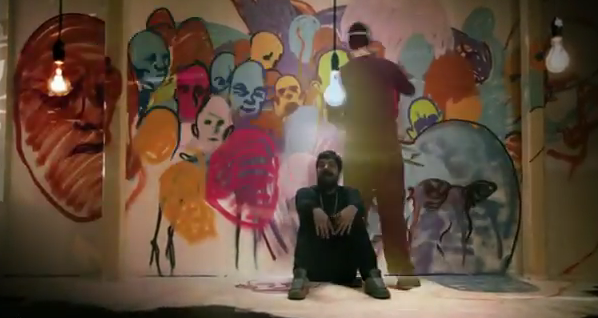 Aesop's lead single video is here. Zero Dark Thirty ("thirty minutes after midnight", rock that military slang) features the mural work of artist Coro. Check Aesop as he rips abstract metaphorical rhymes in front of a constantly shifting and evolving graffiti backdrop. 
Don't know about you but we need this album to drop already. One of the most talented wordsmiths to grab a microphone is back with a damn explosion. Lines like "Down from a huntable surplus to one" are already getting stuck in my mind, really looking forward to more! Pre-order here and enjoy the video below.