Video: Jazzanova – Believer (Funkhaus Sessions)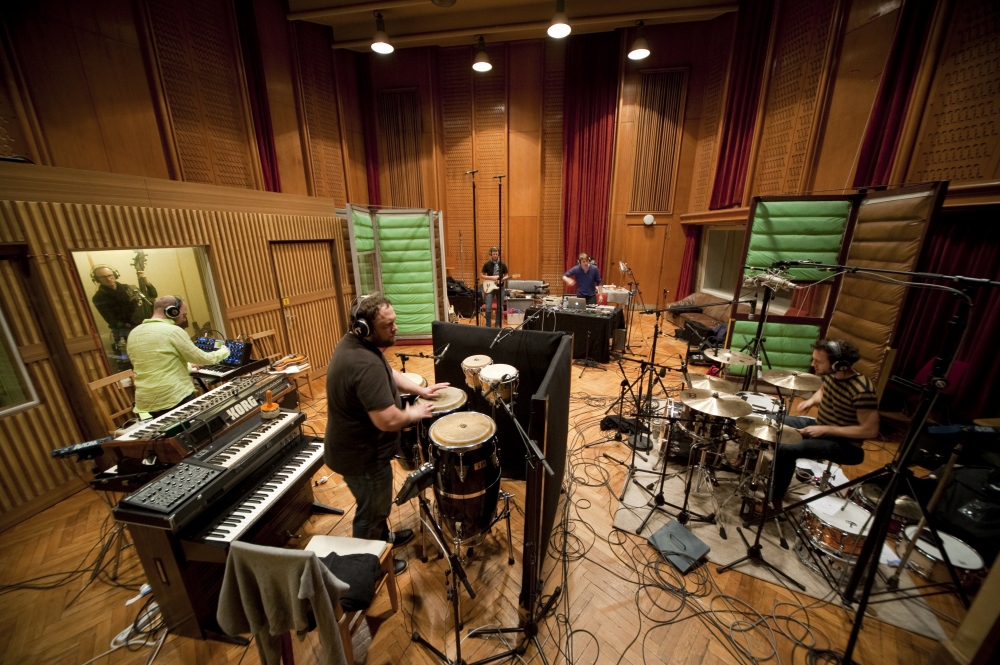 Berlin nu-jazz giants Jazzanova are gearing up for the release of their first ever live album, Funkhaus Studio Sessions, dropping on May 15th. Producers Stefan Leisering and Axel Reinemer teamed up with their original 7-piece touring band including Paul Randolph on vocals to perform renditions of many fan favourites and tunes they grew to love playing live. 
The official video for "Believer" shows exactly what kind of vibe we can expect from this upcoming release, capturing the very essence of a cooled out Jazzanova live set. The band will be touring throughout Europe for the several months, so don't miss an opportunity to see some of the best in the realm of downtempo grooves doing their thing on stage!
Tour Dates:
28.4.2012 Jazzanova live – Electronic Beats, Gdansk – PL
11.4.2012 Jazzanova live – Dussmann Instore Gig, Berlin – D
20.5.2012 Jazzanova live – Chill Out, Istambul, TURKEY
26.5.2012 Jazzanova live – Elbjazz, Hamburg – D
02.6.2012 Jazzanova live – Drumbeat, Erkurhuleni – SOUTH AFRIKA
16.6.2012 Jazzanova live – Koko, London- GB
29.6.2012 Jazzanova live – Jazz Baltica, Timmendorfer Strand – D
20.7.2012 Jazzanova live- Nova Blues & Jazz Festival, Wiesen – A
21.7.2012 Jazzanova live- A Day At The Park, Amserdam, NL
28.7.2012 Jazzanova live – Suncee Beat, Zdar, KROATIA
04.8.2012 Jazzanova live – Solar Weekender, De Maasplassen, Roermond NL
31.8.2012 Jazzanova live – Les Rendez-Vous de L'Erdre Nantes, F
01.9.2012 Jazzanova live- Les Nuits d'O, Montepellier F
13.10.2012 Jazzanova live- Freeform Festival, Warsaw – PL
3.11.2012 Jazzanova live- Jazz not Jazz Festival, Zürich – PL