Wicked Wax – .​.​. And Justice For All​.​.​.​? (Free Download / Fundraiser)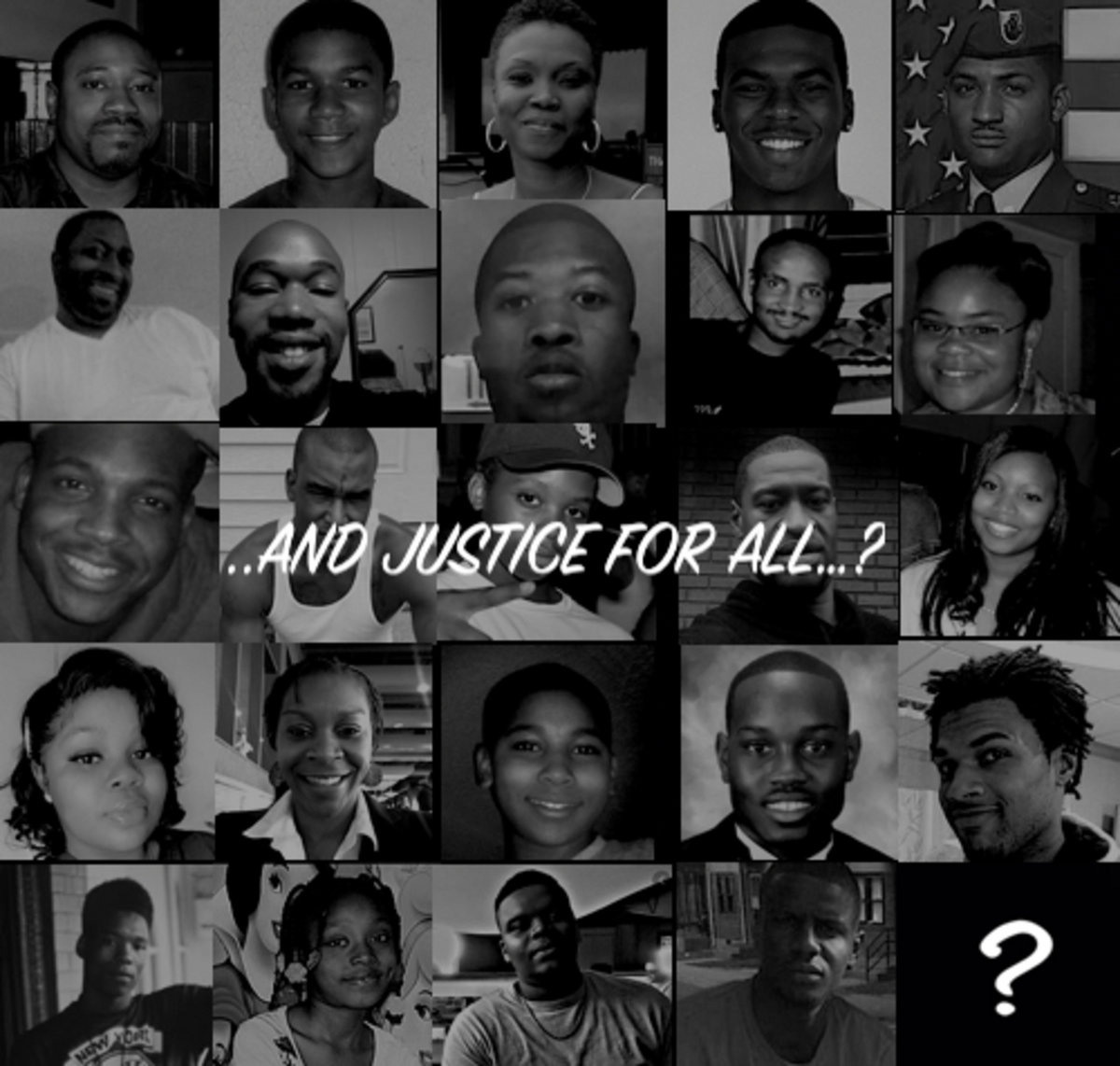 I can't express how horrible and painful it is that tracks from the 1970s featured in this mix, are still relevant today. The one-hour .​.​. And Justice For All​.​.​.​? mix by Amsterdam-based record label Wicked Wax includes music that's hopefully redundant one day.
In their own words, "This was supposed to just be a string of songs about what's keepin' the world in its clutches for more than a week already, but it turned into an audio documentary featuring 20 carefully selected tracks covering how it was, -and sadly still is-, being Black in America. All proceedings will go to NAACP and Black Lives Matter. Support the cause."
.​.​. And Justice For All​.​.​.​? is split up into four parts: the injustice, the hurt, the anger, and the hope. Constructed by Wicked Wax co-founder DJ Leroy Rey.
Free download via the Bandcamp page, but please consider donating to one of these causes (or another one of your own choice) if you can miss anything. Even if it's only a little bit. Everything helps.
Tracklist
1. Sound Of Da Police – KRS One (1993)
2. The Enemy – D.I.T.C. (1997)
3. Just A Friendly Game Of Baseball – Main Source (1991)
4. Get The F**k Outta Dodge – Public Enemy (1991)
5. Cops Shot The Kid – Nas (2019)
6. Is It Because I'm Black – Syl Johnson (1970)
7. The Charade – D'Angelo & The Vanguard (2014)
8. Sirens (ft. Jimetta Rose) – Daniel Crawford (2018)
9. The Revolution Will Not Be Televised – Gil Scott-Heron (1971)
10. F.T.P. pt.1,2 & 3 (revisited) – J Dilla/X-Clan/N.W.A. (2001/1992/1990)
11. We Had To Tear This M********a Up – Ice Cube (1992)
12. No Justice, No Peace – Tragedy The Intelligent Hoodlum (1990)
13. Black Togetha Again – King Tee (1992)
14. Hell You Talmbout – Janelle Monae (2015)
15. I Just Wanna Live – Keedron Bryant (2020)
16. Alright – Kendrick Lamar (2015)
17. There Is A Way – Yasiin Bey (2006)
18. My People (reprise) – Erykah Badu (2008)
Additionally: all proceeds from digital sales of our Jazzvolution series (1, 2 & 3) on Bandcamp till June 15th are donated in full to Reclaim The Block