News: Project Mooncircle celebrates 10th anniversary with 4LP box set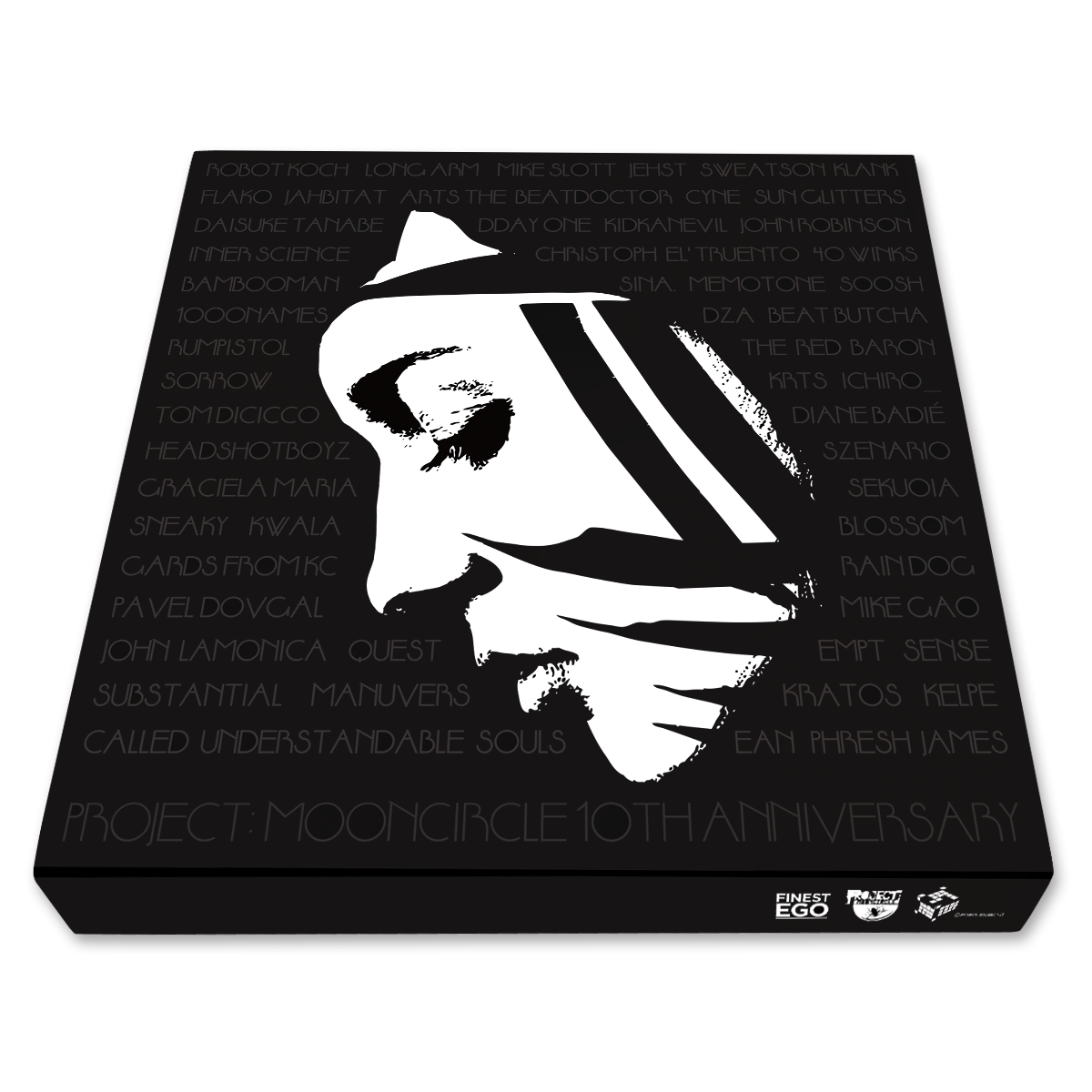 Project: Mooncircle has been exploring the frontiers of music and art, always looking for new discoveries. In its 10 year existence the label has published roughly 100 releases by equally as many artists from all corners of this globe and, therefore, the selection of sounds on this compilation represents the development of the label from the past, present and going into the future.
Some of the artists featured on this extended compilation have been a part of the label from the very beginning, like CYNE and Manuvers, while others, like Robot Koch, fLako and Long Arm, are outstanding examples of its growing popularity and success. Furthermore, the box also features an exceptional selection of close musical friends and inspirational artists like Jehst, Dday One, Kwala and Ichiro_.
In the 4LP box set you'll find artists such as Mike Slott, CYNE, Robot Koch, fLako, Jehst, Beat Butcha, Long Arm, Kelpe, Pavel Dovgal, Daisuke Tanabe, Dday One, Substantial, Arts The Beatdoctor, Kidkanevil, John Robinson, 40 Winks, Sina., 1000Names, DZA, Graciela Maria, Sense of The Q4, Krts, Soosh, and many more.
The limited box includes two white and two black vinyl LPs with 32 tracks, 13 additional digital bonus tracks, a T-shirt (only at hhv.de) and a poster (with digital download code), all in a specially designed box that features a special light-reflecting varnish, which makes this truly a collectors and music lovers item. Listen to a 27-minute snippet mix below to get a taste of Project: Mooncircle's 10th anniversary – still going strong!