Review: Amon Tobin – ISAM (2011)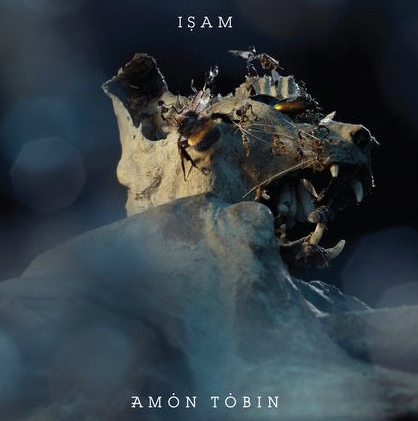 In Amon Tobin's own words, "Anyone looking for jazzy breaks should look elsewhere at this point or earlier. It's 2011 folks, welcome to the future." In some regards, his latest release 'Isam' may not actually be drastically different from his earlier releases, but the method and sophistication has certainly grown in leaps and bounds, and the shift in focus from sampling to a entirely organic and immaculately textured electric sound is hugely impressive.
In person, Amon is quite a shy character. Appropriately then, his music seems aimed more for bedroom listening than the dance floor, ideally devoured in one long sitting, with strong stereo separation and your undivided attention. Abandoning any semblance of traditional instruments, Amon's approach is to field-record and digitise a enormous variety of unexpected found sounds (from flushing toilets, to ants crawling through a tin-foil funnel), run through a gamut of complex synthetic modifcations to create deceptively natural sounding instruments which then subtly reveal their true nature. Amon likens it to the science fiction film Westworld, in which the highly convincing human 'actors' in an authentically hollywood Wild West town are all revealed to be mechanical simulacra. The end result is slightly disturbing, but fascinating.
As an example, he will pair instruments with conflicting properties in order to allow them to interact in sonically bizarre ways, and strikingly, all of the female vocals heard throughout Isam are actually Amon's own, pitch corrected and seamlessly gender-shifted. The end result can be hard on the ears on the first listen, or perhaps just too damn bizarre for some, but for the more experimentally-minded beat-heads among you, this album is a must-listen.
Despite the signature tracks on the record ("Journeyman", and "Lost & Found"), it would be a mistake to come to this record expecting heavy wubstep beats. Only about half of the tracks on the record feature a beat at all, and fewer feature the typical big wobbly bass lines which wubsteppers expect. Tobin recalls more strongly the approach of the electronic music pioneers of the 50s and 60s rather than his dubstep and glitch cousins, and as his musical approach is maturing, he's approaching a sound more akin to his the current work of his contemporary Prefuse 73, who is also in the process of completely abandoning the stifling beat genre in favour of more experimental fields.
Isam is even more conceptually and sonically united than 2007's 'Foley Room', but those who have kept up with Amon's more soundscaped online releases of the past few years are in for a serious treat.
—