Review: The Funk League – Funky as Usual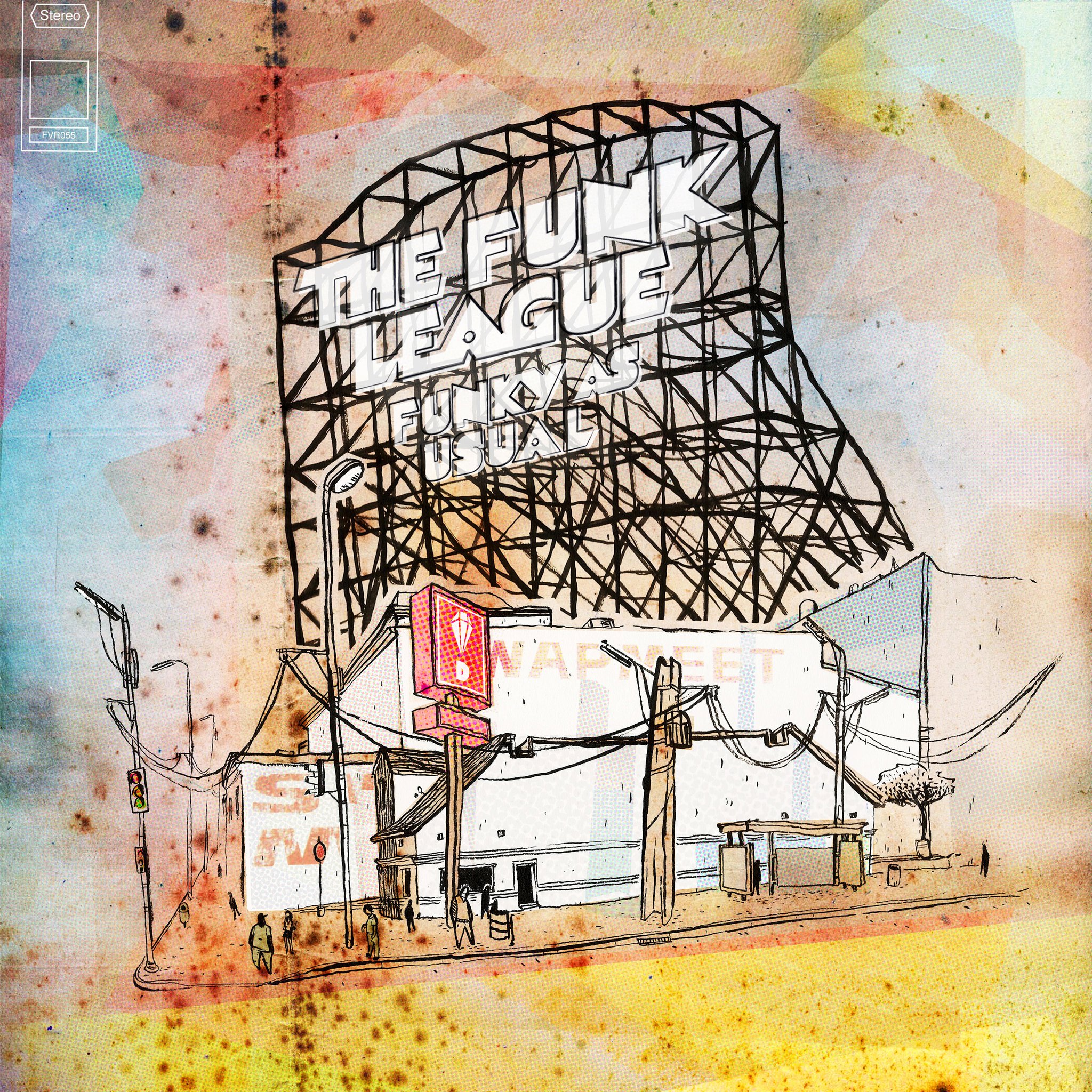 The boom bap sound is silky and irresistable on 'Funky as Usual', the upcoming record from French duo Jackson Jazz and DJ Suspect as The Funk League. But depending how you feel about throwbacks to old school hip hop, you'll either break your neck from the classic head-nodding grooves or dislocate your shoulders from an indifferent shrug.
For those raised on 90s jazzy east-coast boom bap, or perhaps came to hip hop through the jazz-hop exponents of the early to mid-2000s, the smooth beats and golden age style on 'Funky as Usual' will be a welcome blast from the past. A glance at the guestlist should confirm what those French lads were up to: Sadat X (of Brand Nubian), veteran producer Diamond D, Gift of Gab, Large Professor and even a quick message from Afrika Bambaataa. A bevy of international guests round out the appearances on the record: Sweden's Speech Defect, Abdominal, Andy C (of Ugly Duckling), Joyous Juice, Australian vocalist Kylie Auldist and French emcee Supa, all feed into the positive vibes on the record.
The music is slick and finely crafted in the classic jazz-hop style, though it really doesn't risk any bold moves. Starting things out, 'On and On' is a clear statement of intent, a track which outright channels US3's 'Cantaloop' with "real hiphop never died" lyrics by Sadat X. The rest of the tracks range from light and upbeat, to mellow and groovy. Part 2 of 'Humble Arrogance', 'More Blue Funk', 'What's Wrong With Groovin" (a fun instrumental built heavily on one of my all-time favourite songs, 'Tudo Que Voce Podia Ser') are all great retro beats. 'Why you…' is a refreshingly goofy rap from Speech Defect where we learn (over the track's four or so minutes) why mayonnaise is a lesser condiment, and why storytelling raps need to come back.
The album is in fact so successful at recalling that golden era, that once you've finished listening to the catchy beats and entertaining vocal performances, you might wonder why it all leaves you a little bit underwhelmed.
I don't really want to suggest that 'Funky As Usual' is a tired record, but it raises the question: is it anything more than cannibalistic nostalgia to keep recycling the same hip hop style we loved twenty years ago? Underground hip hop has moved in different directions since, and there's a limit to how often we can keep going back and revisiting the past. Since I genuinely enjoyed this record, I'm a little undecided myself. Food for thought… but hold the mayonnaise.
—