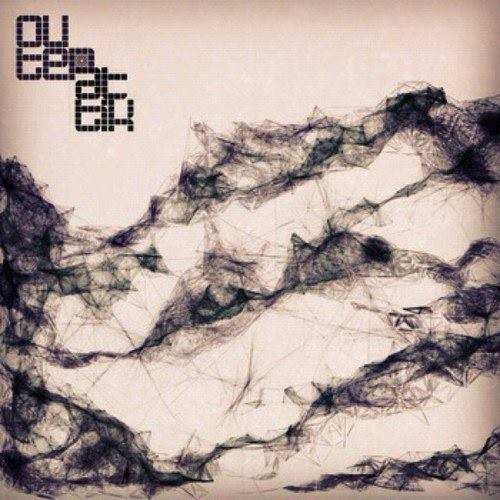 Outerattik is a UK-based freestyle downtempo/acid jazz project by keyboardist and composer Jamie Smith. It's a fusion of jazz and funk with elements of downtempo, trip hop and glo-fi, resulting in melodic grooves. The Find sits down with him to talk about jazz music, the way he's influenced by hip hop,  the background of his latest track "Who Are Your People?", and to discuss his Attic EP.
Your Attic EP was inspired by growing up listening to your parents' record collection in the attic. What are your earliest memories of getting introduced to music through your parents' records; what records stuck with you the most?
The first record I remember vividly was Queen's Night at the Opera. My Dad is a Queen fan and had about three of their records in his collection. One track in particular, "The Prophet's Song", sticks in my memory. It has some pretty crazy stereo effects in it, and I loved to listen with headphones on. My interest in studio production definitely stems from listening to Queen.
There was also a 7" single of the Trio song "Da Da Da", which I used to love. And the "Ying Tong Song" by The Goons. The Eagles' Hotel California album was also in there, along with some Status Quo and ELO. There was a record by a guy called Patrick Gammon which also sticks in my memory. The song I liked was "Do My Ditty". It's sort of rapping over a kind of funky disco beat. Totally cheesy but catchy.
Are you a crate digger or vinyl collector yourself now?
By the time I become a serious music buyer myself, everything I was into, like Bud Powell and Bill Evans recordings, was coming out on CD, packaged with alternative takes and other bonus tracks, and so I was a bit too spoiled to get into crate digging. Certainly, though, if I knew of stuff that I wanted to hear that wasn't otherwise available on another format, I'd definitely seek it out on vinyl.
What's the story and concept behind your latest track "Who Are Your People?"
When producing Attic EP I was conscious, because of the heavy use of synths, of wanting to hold back a bit on making it sound too jazzy, which I kind of equated with sounding dated. A lot of fusion stuff, say from the 80s, while the musicianship is more than I could ever hope to attain, does sound a bit naff. I also didn't really want to write 90s chill-out sounding stuff. So I tried to keep the harmony fairly simple. It was sort of an identity crisis, but by the end I just laid on the jazz harmony thick and thought to hell with it.
After people responded well to the most jazzy track, "Nineties Man", I decided just to write in the mode in which I feel most comfortable: trying to write strong melodies and interesting harmonies. With "Who Are Your People?" I just went all-out space jazz and it felt good.
The track name comes from a turn of phrase used on Skye, an island off the west coast of Scotland. My boyfriend is from there and we were discussing local vernaculars and that one, referring to who your family is, amused me.
You say you equate 'too jazzy' to sounding dated. What do you mean with that?
It's the combination of jazz chords and synths that, to my ear, make things sound very 1970s/80s, or as my guitarist friend's girlfriend puts it, 'like game show music'. It's not the fault of electro jazz; it's the fault of inane game shows ruining it all, but we are where we are. Take a great track like "Weather Report's Birdland": awesome music, but total game-show cheese. I've written a lot of cheesy music myself, but didn't want Outerattik to sound like that. A dominant 7th altered chord sounds great on piano or trumpet; not so much on a synthesiser. I did include one in "Who Are Your People?" just before the 3:00 mark, though. Did I get away with it?
"Who Are Your People?" is a hip hop influenced follow-up to your Attic EP. Hip hop seems to be an odd genre for a keyboardist: how and when did you get introduced to hip hop?
I got introduced to it when I heard a session by Canadian trio BADBADNOTGOOD for the BBC. They were covering J Dilla, Gucci Mane and Tyler, The Creator and I thought their sound was raw and really fresh. I knew next to nothing about hip hop so I started checking out the artists I had heard them cover. There is one production in particular by J Dilla, "Fall In Love", which I think is just beautiful. I listened to the instrumental version over and over.
Are there any elements in Outerattik's music that are comparable to aspects of hip hop music?
My overall sound is quite influenced by trip hop, which has its roots in hip hop. My harmonies and improv are also very much in the funk, jazz and soul mould, so that aspect may appeal to hip hip fans who are familiar with samples from those styles of music. The way I approach recording may be similar to the way a hip hop track is put together in that I create the beat and instrumentation first and then add freestyle electric piano over the top. The original "Electro Funk #50" session was made entirely this way: just one long jam over a programmed loop.
Next to the song "Who Are Your People?", how does hip hop influence and inspire you as an artist?
For one, although I don't share the apparently homophobic or misogynistic sentiments that some hip hop has been associated with, the attitude appeals to me. Jazz has kind of become part of the establishment. I find this really depressing because jazz pioneers like Bird, Miles and Coltrane were always searching for something new, a fresh sound, rebelling against the norms of the day. That, to me, is what jazz is. As soon as the education industry starts running degrees in something, you know it's time to move on. It's art; you can't teach someone it and give them a grade at the end of the year. You have to teach yourself through experimentation. Thankfully, technology now allows musicians and producers to experiment and record at a much lower cost than was possible not so long ago. It takes music out of the hands of the elites.
On the purely musical side, hip hop beats are great for jamming over. That's really what I enjoy most: improvising over a solid beat. Having to compose is actually a drag; making it up entirely on the spot is, for me, the ultimate goal. But I'm no Keith Jarrett so I usually have some sort of pre-defined song structure to keep things interesting for the listener.
Do you also want to work with emcees and if so, who are on your wishlist to collaborate with?
Yeah, I would love to work with emcees. There's an artist called Supreme Sol who I think is completely dope. There's a track he did with Handbook called "Perfect Combination" which I listened to on repeat as soon as I discovered it. The guy's got soul and his rhythm and wordplay are something else.
Your Bandcamp page says "Electro Funk #50" inspired you to form Outerattik. How did that track inspire you to start Outerattik?
I had wanted to combine my keys playing with electronics for ages but could never quite come up with anything I was happy with. I was messing around with an organ sound on Logic one day and came up with a riff which I liked and which was perfect for jamming over. I just recorded myself playing over the riff on electric piano and uploaded it to SoundCloud. I was really happy with the comments. It gave me the confidence and impetus to explore writing more electronic jazz and funk, so I formed Outerattik.
Is Outerattik a pseudonym for your solo work, or are there more musicians involved in Outerattik?
At the moment it's a pseudonym. I have worked through a few of the tracks with a couple of other musicians with a view to doing it live but, until I can figure out how to get a live version off the ground, it's basically just me.
Are you a "loner" when it comes to making music? In other words, do you prefer to work alone all by yourself, or is it your ambition to be a part of a full band or (live) music project?
I like going between both, to be honest. For the past couple of years I've been basically a bedroom musician. It forces you to really think through your ideas as you build the framework for a track, and it's a rewarding experience, but it does get a bit lonely. I also have a trio project called Clusterphonic, and I've recorded an EP and done some gigs with them. That allows me to play with other musicians, which is important in bettering your musicianship.
Many The Find readers have a big love for jazz music. Can you recommend some unknown or 'hidden' jazz artists (old or new) they definitely should know about?
Definitely BADBADNOTGOOD. My favourite 'straight ahead' jazz player is probably Benny Green. His lines are mind-blowing and he swings hard. I was fortunate enough to participate in a week of workshops he did in California in 2007 – I learned a lot from that experience. The Neil Cowley Trio are UK based and their latest album, The Face of Mount Molehill, is amazing. I'd also recommend The Bad Plus – their track "Giant", in particular, is beautiful.
What motivated and inspired you to start playing keyboard over other instruments?
I think the piano, which I started out on, has always appealed to me because of it's versatility. I think I'd have got bored quickly playing a 'single line' instrument. With piano, you can be soloist and accompanist at the same time, either completely solo or as part of a group. I prefer electric piano nowadays as, to my ear, it works better when you're playing with drums and amplified instruments, especially the funk oriented stuff I like to do.
—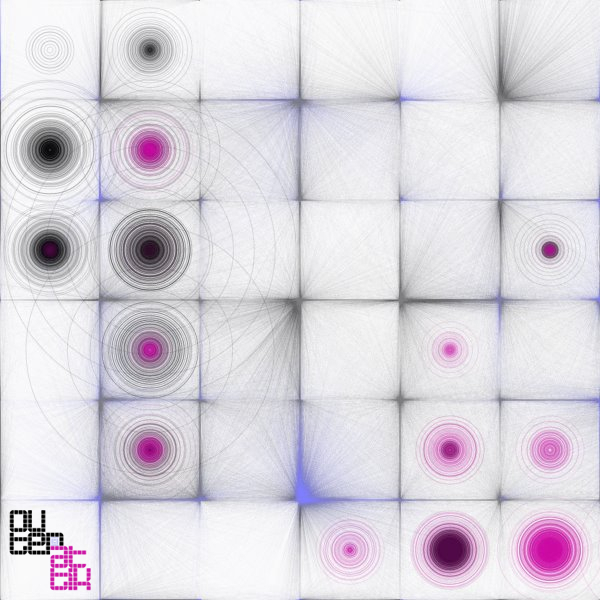 This is sponsored content through our partner program for artists and labels. However, all sponsored content is completely unbiased, honest, and transparant. Please feel free to contact promo[@]thefindmag.com for questions or concerns.