Release Day Interview: Mecca:83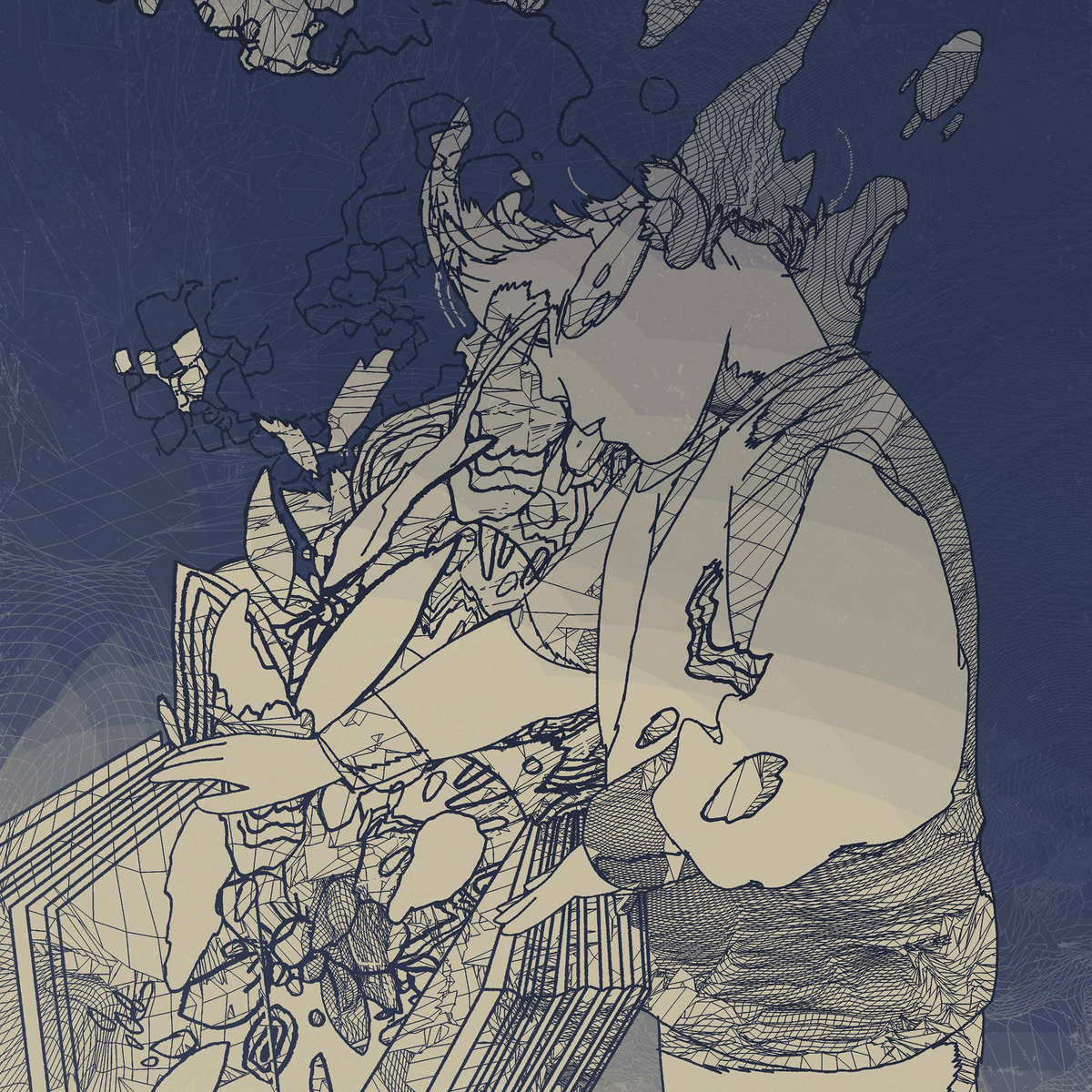 Today is a happy day for Mecca:83: it's his birthday as well as the release day of Life Sketches Vol. 3, finally completing the trilogy after five years. The first few tracks got us excited, so reason enough to catch up with the UK producer and label owner to talk about a wide range of things: from being that jazz guy to shifting towards hip hop, his own life sketches, Madlib-like aliases, and more to find out about the man behind Mecca:83.
 

What are your earliest memories of discovering music?
My earliest memories of really enjoying music would be my parents' record collection. I was pretty much raised on Gladys Knight and Stevie Wonder, and later on I was massively into Michael Jackson. I was a quiet kid, so I spent the majority of my weekends sitting with my back against the sofa, listening to "Midnight Train To Georgia" and "Heaven Only Knows" on my parent's hi-fi system. I guess that shaped my tastes pretty early on.
Aside from that, what was the most important thing your parents taught you, that you now bring into your work ethic as a producer?
I'd say patience. I'm a pretty impulsive person, so the urge to throw at track up on Bandcamp the second it's finished is difficult to resist at times. I guess I should thank them for being the voice of restraint in my head this year!
What do you do for a living? Is it in any way relevant for your work as a music producer?
Right now I work for a niche marketing agency in the UK – we specialize in telling customer stories through words, audio and video. I guess it ties in with my music: songs are always about trying to convey a message or an emotion. I think the two worlds complement each other pretty well. If nothing else, my job has taught me how to write a better press release!
To you personally, how does Life Sketches Vol. 3 differ itself from the first two?
I think it's an evolution of the first two parts. The same elements are present: the mix of samples and live instrumentation, as well as my obsession with Fender Rhodes and the focus on collaborating with people I respect. But I think the new record is a little more "mature" than the first two.
What makes it more "mature" to you exactly?
In terms of arrangement and attention to detail it's definitely a 'step up' from Volumes 1 & 2. Back then I was more focused on whether a track bumped, rather than whether my arrangement was engaging. I couldn't have written a track like "The Cusp" five years ago for example.
How come?
Up until a few years ago I definitely got caught up in that standard hip hop mode: verse, chorus, verse, chorus, outro. "The Cusp" is a good example of deviating from that structure: it doesn't have a normal 16 bar chorus, 8 bar verse layout. A track like "The Cusp" would have been a bit much for me back in 2011. Octavio recorded like 20 horn tracks, Matt's drums were another 5 tracks, then all my parts on top of that too. Mixing that amount of instrumentation is vastly different to getting your MPC and SP levels right…
Is that one of the reasons why it took so long—five years!—to finalize the Life Sketches trilogy?
[Laughs] Well I kinda got sidetracked a little! I always intended it to be a trilogy, but I ended up being busy with a ton of other things. On the music front I was involved in a lot of group projects like Alexis Davis (with Replife, Simon S & Spinnerty) and Redefinition (with Buscrates & DistantStarr), as well as putting a lot of energy into running the Expansions Collective label.
Personally, I've also had two kids since the first release, I've got married, moved home and changed profession too. I've worked in Finance, which I hated. I feel a little more settled now.
A few weeks ago we dubbed listening to "Let's Get It" featuring Grap Luva as a peaceful and reflective event. Does making the music feel as a reflective—or therapeutic, if you will—process for yourself as well?
Yeah, definitely. Music has been my daily therapy session for most of my life. I listen to jazz and soul records in the car on the way to work, check out the latest releases on Spotify all day at my desk, hip hop on the way home, more jazz while I'm cooking dinner, and then I play with some ideas in Ableton once the kids have gone to bed. It's the thing that keeps me going, whatever is going on in my life.
Matter of fact, it's the whole ethos behind Life Sketches: it's the music that comes out during periods of change in my life. It's the soundtrack to that time. Volumes 1 &2 were created after I was made redundant from my first proper job and whilst going through some personal issues. Volume 3 comes after a huge period of change and—in my head at least—the album is the narrative to those events.
How does the music on Volume 3 reflect those events exactly?
I guess it goes back to things being a bit more 'mature' now. I'm in my 30s now (don't hate me, beat scene kids!), I've had two kids and settled down with my family. I'm far more grounded than I was five years ago and hopefully a little more relaxed too. That's definitely something you hear on the new album as opposed to its predecessors.
Is there anything you strive for with your music?
To make people feel good, as cliche as that sounds. I always strive to make positive music—something that gives people the same feeling my favorite songs do. I've been doing this for over 20 years and it's over a decade since my first credit on a commercial release. I'm just immensely grateful to have had the opportunity to experience everything, and have people still check for me and support what I do.
So what was that first credit on a commercial release?
"Change 4 A Dolla" by Replife. It was part of his album The Unclosed Mind on Futuristica Music back in 2007. We actually recorded that one in Soulpersona's kitchen in 2005 when Rep was over in the UK.
"I don't expect it to get as crazy as Madlib, but I suspect I'm not done with new aliases just yet…"
Your social media handle Mecca:83 a.k.a. Rise is quite confusing for people. Excuse me for asking, but… Who's Rise? 
[Laughs] Yeah, I get that. Rise was the 'original' one. I worked under that name for 7 or 8 years and put out my first album Messages. It was a kind of sample-based spiritual jazz thing under that name. Although I'd done a lot of varied work as Rise, after the album came out people started to think of me as "that jazz guy" which was a bit frustrating, so it became pretty clear I needed a new alias.
Why was that frustrating to you? Isn't everybody "that [….] guy"?
I didn't like the idea of being confined to a single genre, or a single format. That's way too limiting. I'm British so I grew up on acid jazz and broken beat just as much as hip hop. If I need to get jazzy, or dirty, or uptempo, then having an alias I can work through helps a lot. I don't expect it to get as crazy as Madlib, but I suspect I'm not done with new aliases just yet…
Essentially Rise is the jazz guy and Mecca:83 is the guy who makes hip hop. And then there's Alexis Davis and Redefinition too. And I also have an ambient music alias, but no one knows about that yet…
Whom or what would you consider an underground or forgotten gem which influenced you?
DJ Spinna never gets enough props when people talk about their favorite producers. Not only is he an amazing hip hop producer, he's able to mix it up in pretty much any genre out there. I always admire producers who are versatile.
I've always really been into Shawn J Period too. Some of his production for the likes of Mos Def, Da Bush Babees and Mike Zoot was incredible. One of the best when it comes to chopping and re-arranging samples!
And to wrap things up with a question for fellow beatmakers or hardware heads: how does your studio look like?
Roughly six to seven years ago I had a full studio: drum machines, reel-to-reel, synths and everything in between. After a while I found it really distracting to be honest. I spent more time messing with programs and OS updates than I did actually making music.
Right now my studio is minimal as hell and it suits me perfectly. I create everything in Ableton, with the Push 2 controller as my main interface. Aside from that there's my trusty SP404, my bass guitar, plus a few bits of percussion here and there. All of my records live downstairs in the living room so the family can be blasted with Pharoah Sanders on a daily basis. 
If I need to do something more complex—like record live drums or instrument parts—I'll plan ahead and book some studio time to get that done.