Homeboy Sandman – Problems (Crème de la Crème #1)
In 'Crème de la Crème', illustrator MC Blue Matter talks about music he draws inspiration from—and actually drawing the artists while he listens.
This is the first installment of Crème de la Crème, in which I review some of my favorite songs of all time. The idea is to analyze old classics and discover great new music. To hit it off, I'm going to talk about Homeboy Sandman's  Knxwledge-produced track "Problems" from his 2014 LP Hallways.
It all comes from one sound: that hypnotizing plate-like noise that is so hard to grasp. The noise keeps coming back, serving as the song's beat along with an exquisite piano riff. That sample comes from the very end of hip-hop pianist Robert Glasper's 8-minutes-long "Maiden Voyage / Everything In Its Right Place". Knxwledge captured the weird sound and made it into an entire song. Where did the sound come from? What is it? A lot of unanswered questions that give this track its mysterious aura.
Homeboy Sandman has that unique off-kilter rhyming. Almost spoken word-like. Here, Sandman's flow fits Knxwledge's gritty jazzy loops perfectly. A combination of an atypical flow over the irregular beat of "Problems" makes the whole thing feel like an abstract art collage. Something which is also reflected in the cover art of the album.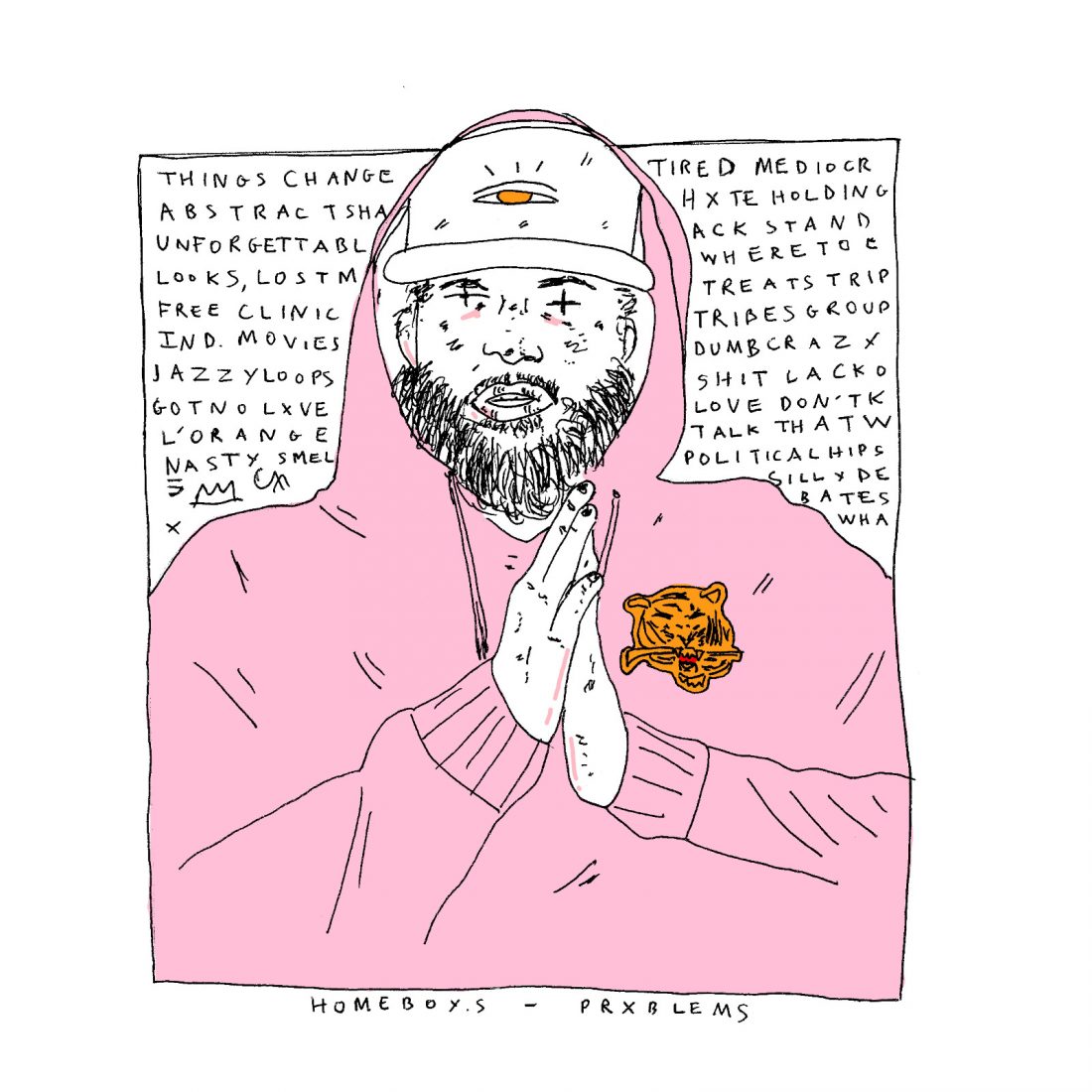 "Problems" displays Homeboy Sandman as charismatic, vulnerable and charming. This is the ultimate song about having a shitty day. Where will I be in the future? What will I do? What should I eat? Why do I like hanging out with hipsters so much? Those are all questions sung/rapped by chilliest Homeboy Sandman. There's something deeply human about this track. Even though the song deals about the hardships of being uncertain it feels warm; comforting. It's okay not to know sometimes and to let it go. We all have problems, so does Homeboy Sandman, me and you.
If you feel like you're in a bad mood, give "Problems" a listen, maybe it will make your day a little less shitty.