Uncommon Approach: At Your Service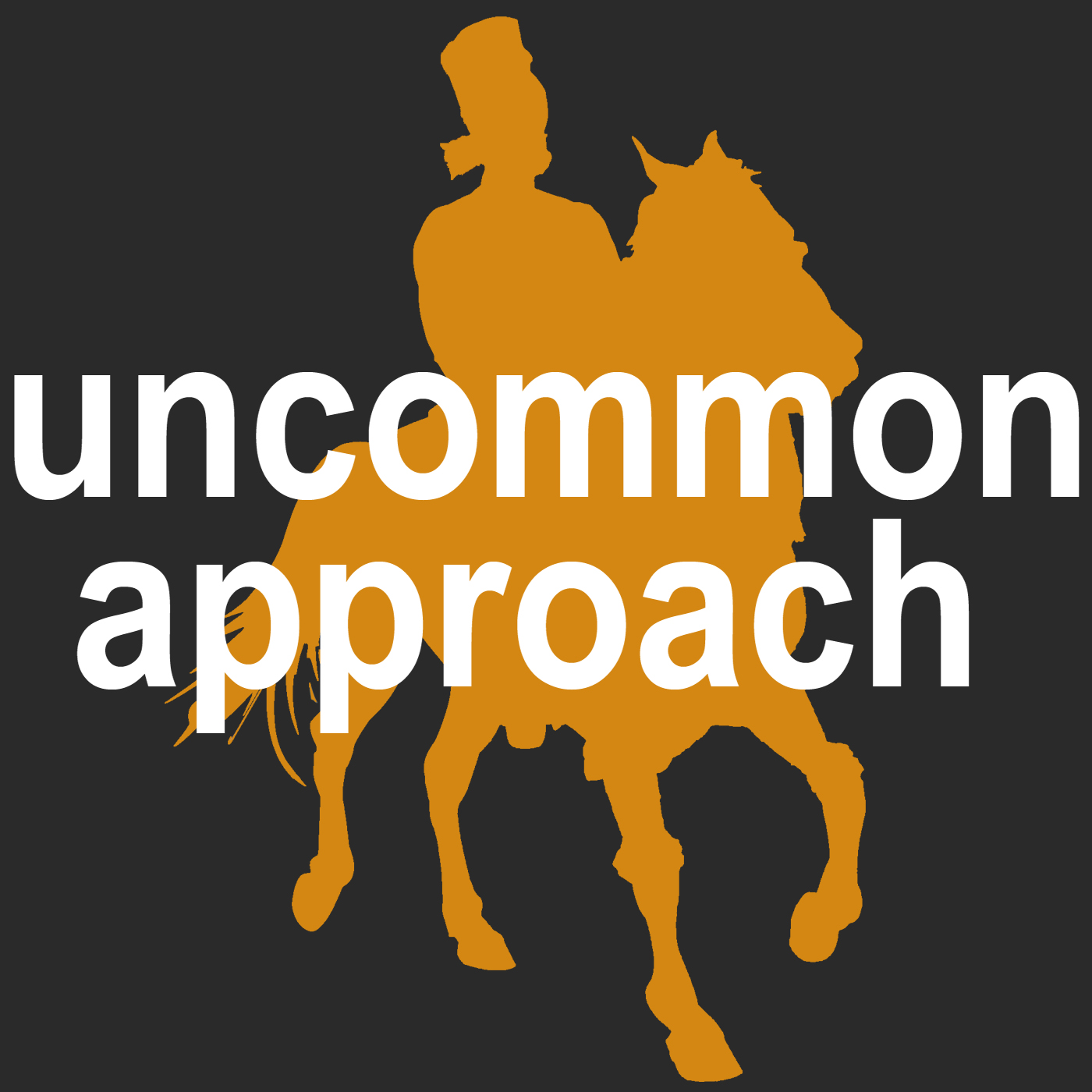 As a label owner, I've used most social and music services online. Although some of these are common places, I wanted to compile a list of the best of the best by category. The companies I chose to profile are the best in their category, but I also point out some of the cons and the competition, just so I don't appear biased. I also give quick comments on the possible future of each company from my point of view.
'Uncommon Approach' is a column written by Paul "Nasa" Loverro, owner of independent label Uncommon Records. With this frequent column, he gives readers an all access look at the ups and downs of running an independent Hip Hop label in this day and age. An in-depth column from the perspective of an Indie label owner. 
As a label owner, I've used most social and music services online.  Although some of these are common place, I wanted to compile a list of the best of the best by category.  The companies I chose to profile are the best in their category, but I also point out some of the cons and the competition, just so I don't appear biased.  I also give quick comments on the possible future of each company from my point of view.
Selling Music: Bandcamp
Bandcamp is a free service where you post your tracks and sell them or give them away for free while collecting email addresses for your mailing list.  It's clean look is very refreshing after all of our eyes got twisted up looking at awful Myspace pages all these years.  Recently they added features where you can set up what ends up looking like a Record Label store.  Very welcome changes, they were a long time coming for us.  Most people are up on Bandcamp, this is no secret, but this is your base.  You need to have your music on Bandcamp, sell it, give it away, make sure it's there.  Selling music can be done easily with a Paypal account.
Cons
As an engineer I appreciate Bandcamp's policy of only accepting hi-fi audio files at the AIFF or WAV level.  That, in turn, gives dowloaders the option of multiple file formats and insures good sound quality.  The big con is the uploads can take seemingly forever.  I've literally had some albums take me two sittings to get done.  I don't have the fastest upload speed with my WI-FI service, but I don't have the slowest either.  Wish this was faster.
While the look and flow of the site for the downloader is VERY fluid, sometimes the back end interface for the artists can be confusing.  You get used to it pretty quick, but some things are just plain counter-intuitive.
Competition
In my head I can hear "there is no competition".  There really isn't any direct competition.  You can sell music on Itunes, Amazon and the rest (and you should), but that's not direct sales like this.  You keep all the money at Bandcamp.  You could list companies like Myspace or ReverbNation as competition since they also let you upload music and stream there, but they don't have a bonified sales mechanism.  Bandcamp is in good shape competition wise.
The Future
There is no way this service will stay free forever.  They don't even have banner ads!  How do they make money?  Haha.  Something will give somewhere, and that's fine, they've earned it.  Competition will show up and the way we sell music will continue to evolve, Bandcamp shouldn't get comfortable.  Success is often copied and/or modified, look out.
Collaboration: Dropbox
My man Subtitle was basically a sales person for these cats.  He convinced me to get one of these.  It's amazing.  You download their simple software, for free, and you basically have an online drive on your computer.  You can easily share with many, with few, with one, or with no one but yourself when you travel.  Need to get a Protools file?  No problem.  No need to Zip either, just drop it as is and share it via email and your good.  It's almost too good to be true.
Cons
You have to download software, but it's well worth it and not complicated.
It takes a few times to get used to how to invite people to share specific folders, but isn't that big of a deal.
Competition
Sendspace, Box.Net and all the shitty file sharers.  The two companies I named, I've used.  I hate file sharing sites.  Usually they provide you with adware, pop ads and who knows what else?  Sendspace is cool because it lets you pay 2 bucks to shut off pop ups and create a direct link from your emails when sending.  But for all these services, you have to Zip Files.  Boo.
The Future
I've been waiting for something like for a long time.  I can only expect more quality service right now.  As with most of these services I'm breaking down, they could charge eventually.
Mailing List Service: Fanbridge

I tried a few mailing list services.  I found Fanbridge to be the easiest to use, fairly cheap and constantly upgrading to give you more bang for your buck.  You can see great analytics like who opened your email and who didn't.  What people clicked on and what they didn't and all those stats are up to the minute.  I've literally sat and clicked refresh and watched people open my emails live.  I know, that's some weirdo shit, but fuck it.  They also let you attach audio, and have other features like a custom web tool bar and automatic Twitter/Facebook/Myspace updates.
Cons
The price jump from the lowest service to the second lowest is a little steep of a climb, but still worth it for what you're getting.
The emails are smaller then the width of the actual email body.  They have margins.  I'm not a huge fan of that look, but I do like that they let you add a custom banner and it resizes so you don't have to go crazy with your graphics to pull it off.
Sometimes the text sizes or spacing can get janky.  Especially if you're viewing in anything but Gmail.  It can be worked around, but shouldn't be an issue.
Competition
Main comp is Reverbnation.  The margin issue I described is worse in RN, and RNs ugly logo is more prominently displayed on there's.  Bandzoogle is a site where you can build a website that has a mailing list function, but when I was using their service, their analytics weren't anywhere near what you get from Fanbridge.  It's possible that that has changed since then.
The Future
Fanbridge will have to stay a step ahead of the competition.  There are lots of services besides ReverbNation that I didn't mention, all trying to be THE mailing list company.  Fanbridge has evolved a lot in the few months I've been using them.  They seem to have the financial support to outlast the competitors and are the best bet for longevity.
Sharing/Streaming Music: Soundcloud
Soundcloud has a great look and is perfect to get your music that you want out there for free out to the public.  There are multiple uses.  You can send a track to someone that they can download.  You can have someone post your track on a blog with their easy to use widgets.  You can create your own playlist and put it on your site.  You can share tracks on Soundcloud among friends.  You can set up their "Dropbox" widget to get tracks sent to you.  Lots of features.  I personally send out my "leaks" using Soundcloud.  Bloggers/DJs, can post them from Soundcloud or Download them and repost however they like.  They pay service includes a "Cover Art" widget that looks great and is the main audio player for us at Uncommon Music.  The pay service also give you more memory space.
Cons
To get the coolest widgets and expanded memory you have dole out some loot.  But, get used to it, more sites will be charging soon and this site is pretty awesome.  The free service does plenty too by the way.
Competition
Again, Sendspace and the rest.  This is a much more fun, and visually interesting way to share music with bloggers and other press.  You look a lot more professional with Soundcloud links in my opinion then sending someone an audio file on MegaUpload (yuck).
The Future
Soundcloud has left their site sort of open sourced.  There are lots of burgeoning music discovery sites using the audio on Soundcloud to create streaming services.  The widgets and dropbox function are way ahead of the curve.  This company is very exciting.  I feel like there is more functionality and uses of their services coming that we can't imagine yet, similar to Twitter and it's data.  Very promising.
Blogging: Tumblr
So, you're an artist and you want a simple blog to tell people about your music, direct traffic and to occasionally spout off?  Look no further then Tumblr.  Tumblr is one of the easiest websites I've ever used.  In 5 minutes you can have a nice looking blog started.  It allows you to add text, audio, video, pics and more in what I describe as "simple simon" ease.  The back end also streams the blogs you follow on Tumblr like a Facebook or Twitter stream.  The best part is there are a huge amount of templates, that all look amazing.  They don't just change backgrounds or colors, they actually change drastically the way your information is presented.  You can have a blog that looks more like a website, or one that looks like blog.  It's all up to you and easily changeable.
Competition
WordPress CAN look just as good, but your options for design are far more limited, any decent service on WordPress is paid for and you likely need to know a lot more HTML there.  Blogger/Blogspot, no comment.  I think Blogspot blogs look like shit.  Sorry.
The Future
If WordPress is smart they will steal as much as they can from Tumblr.  Tumblr will probably upgrade the back end stream over time giving it more functionality.  Hopefully the commenting system will become more clear as well.
Social Networking: Twitter
Wow, I'm a confessed Twitter addict.  I'm usually on it on some level every moment I am awake.  That's sad, but true.  I have it open while I'm writing this right now.  I leave it open during mixes.  I have it open when I'm at work.  I have it on my blackberry and use it almost my whole commute.  It's bad.  But, I wouldn't be hooked on it if it wasn't giving me results.  I got the chance to do this blog column through being on Twitter and meeting the heads @thefindmag there.  I've met and collaborated with so many talented people just from being there for the year and a half I've been there.  I've met and made new fans for Uncommon Records.  I've raised awareness for Uncommon Records at least 10 fold since starting to post there in late 2008.  I could not imagine a world without Twitter, it's a necessity to my company as much as my cell phone and email is, no joke.
Cons
Twitter can breed procrastination.  Sometimes, you look up and have spent an hour posting old school rap videos from Youtube and question what you're doing with you're life.
Twitter still hasn't eliminated Spammers.  Nobody has right?  But with Twitter, it's even more important because of the nature of the site.  It's not as bad as it was, but still needs improvement, especially as they expand advertising and eventually pay versions.
Competition
Facebook, personally I use this site more for personal matters.  I don't use my real name there, because I don't want my 5th Grade Classmates, distant relatives and co-workers finding me.  I'm not a big fan.  I've created an Uncommon Fan Page there.  For some people, I'm sure promoting here is great, but most of the music heads are either still on Myspace or have moved on to Twitter.
Myspace, what a joke.  This site was the king, it made a lot of people a lot of money and now it's dead.  It's basically on life support.  I hate going there.  It's the Craig's List of social networks.  You immediately know your in a "run down part of town" as soon as you log on.  The simple fact is that music promotion has moved beyond a profile page.  That's what limits Facebook with music as well.  Proactive sites that engage fans more like Twitter are the future.  Not staring at a page and playing the same 10 songs again.
The Future
We all know what's coming.  Like a crack dealer, one day Twitter is going to take all of us addicts and make us pay X amount of money per month.  I am mentally prepared for this.  If this doesn't happen, ads will likely be inserted into your time line.  The truth is though, Twitter would have to really do some kamikaze shit to completely kill the site.  The opportunity for promotion, collaboration, fan interaction and the ability to make money on the site are endless for labels or artists.  It's likely that that won't change.
Honorable mentions
Youtube.  Still a great site.  If I need to explain Youtube to you, then you should read this piece about 10 more times and leave the bubble you were living in.
Livestream/Ustream.  Both services are good to me.  I was on Livestream for a while, but have laid off the live video sites as they have both started charging and that's not in our budget right now.  More power to everyone using these to go for theirs.
Squarespace.  We've built the Uncommon site with this service.  If you have a good graphic designer on hand (or are one yourself) you'll love this site.  It's not something for total novices, but allows the novice to do more simple updates once a semi-pro or pro has built it out for you.  You can also make simple blogs here as well if you're not looking to build a full site.
Most of these services are free or cheap.  Use as many as you can and use them in conjunction with each other.  They can help you up your game overnight.

Read all columns by Paul "Nasa" Loverro HERE