Madlib – Montara (Crème de la Crème #2)
In 'Crème de la Crème', illustrator 

MC Blue Matter

 talks about music he draws inspiration from—and actually draws the artist while he listens.
Welcome to the second installment of Crème de la Crème, in which I review some of my favorite songs of all time. The idea is to analyze old classics and discover great new music. Today, I'm going to talk about Mablib's underrated smooth jam "Montara" from his 2003 LP, Shades of Blue.
Shades of Blue is one of the most unique fusions of hip-hop and jazz. To me, the track "Montara" is definitely a highlight. In the early 00s, Blue Note Records figured that a lot of hip-hop artists were keen on using samples from some of their albums. They were torn between signing or suing everyone. Blue Note didn't have the funds to sue, so they started inviting hip-hop-oriented acts (US3, Pete Rock…) to use their catalog to drop music on their label.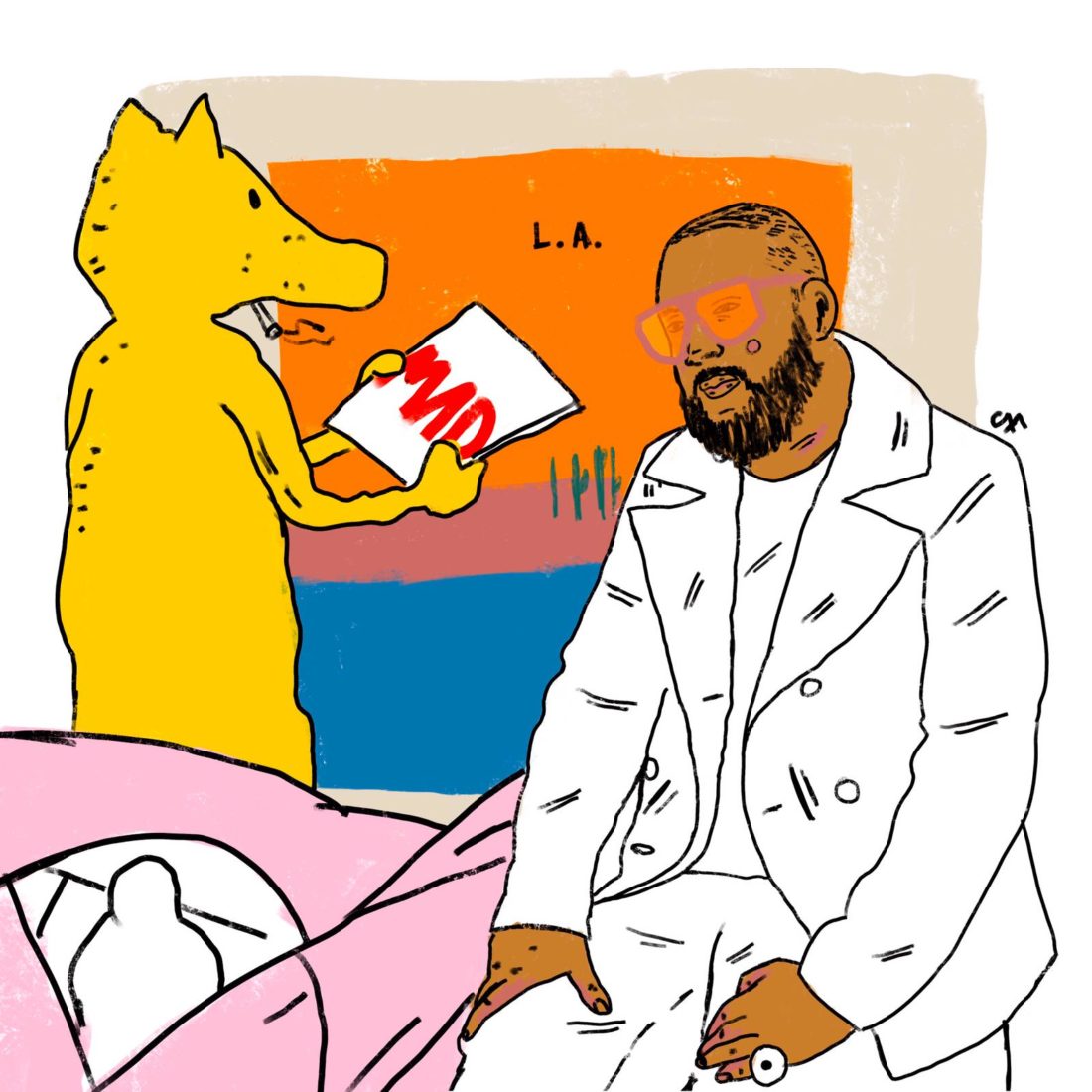 As part of one of their anniversaries, they gave Madlib the opportunity to make a "remix album" of Blue Note's greatest hits. Of course, Madlib was never going to do a simple twist of these records. He had something else in mind: he wanted to make his own version of a classic Blue Note record. For the occasion, he assembled the imaginary band Yesterday's New Quintet (comprised only of himself on every instrument) and made those jazz standards his own. This is Madlib at his most cohesive and focused. The album is full of groovy sounds, weird movie samples, DJ scratches, hip-hop bass—and the result is glorious.
"Montara" is Madlib's interpretation of a smooth jazz track: chill at its finest. The track is thickly layered and sophisticated. And yet, it feels so simple. There's a lot of things going in the background: vocal samples, beat switches, wave sounds, and much more but it's never unfocused.
The track is centered around a soothing flute melody that will just make your heart melt. Madlib uses hip-hop ad-libs (provided by CL Smooth and DJ Grand Wizard) as echoes in the background. The track progresses and all the noises come together for an intense collage that feels very organic and dream-like.
The whole thing is a very immersive experience. So I recommend you pick up your best pair of headphones and get into your comfiest pair of slippers for this one. In these complicated times, I find music to be one of the best remedies. When I'm listening to "Montara," I feel like a million miles away and that the world is on pause. We can't travel physically anymore during this corona situation, so let's travel with our minds. I don't think there's a better track than "Montara" to do so.