Uncommon Approach: "Who is this guy?"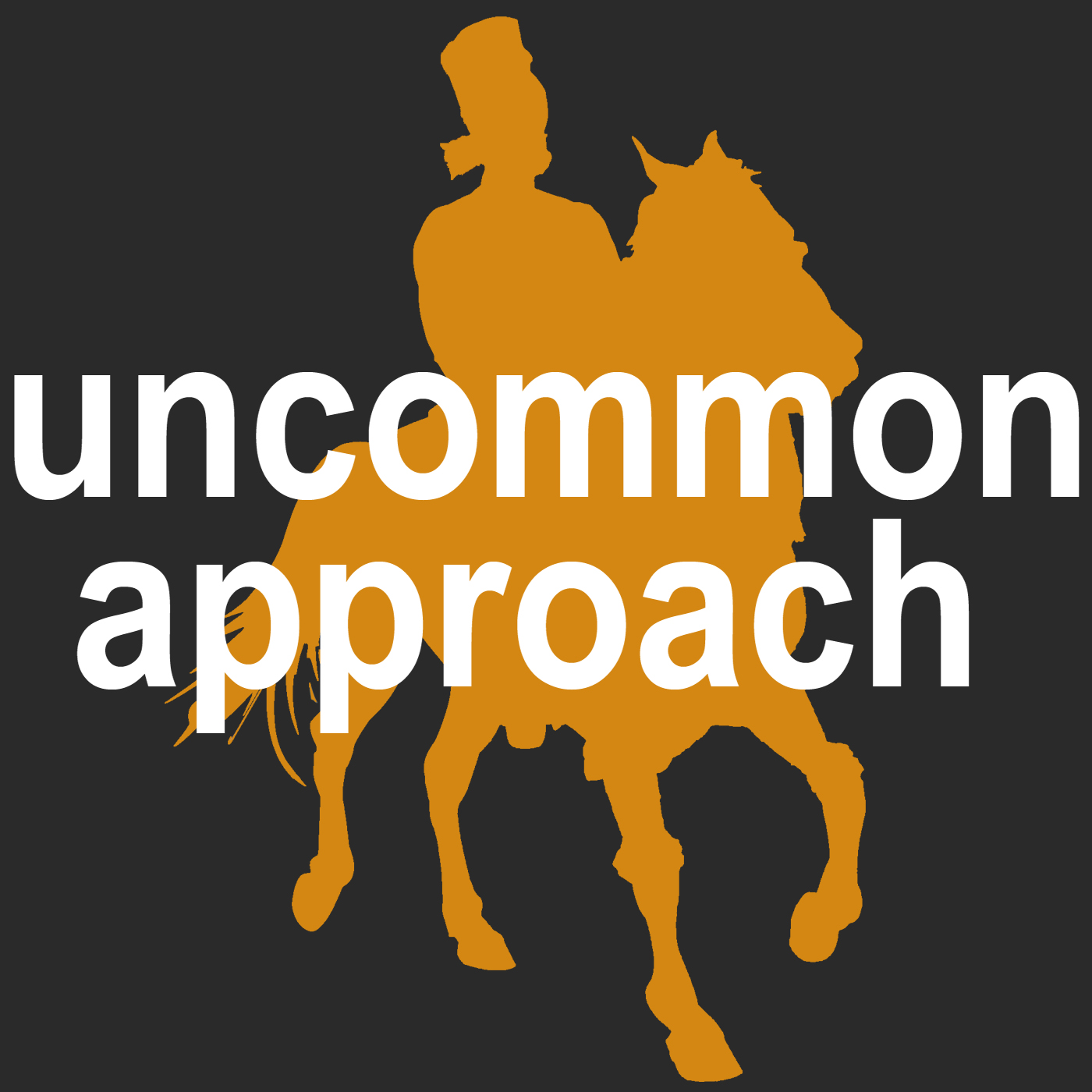 I've written about 4 or 5 of these "Uncommon Approach" 's now. I really dove into it but dove in so fast that it occured to me that some people might be into what I'm saying (or not) and really have no idea who I am or why they should even read anything I say.
'Uncommon Approach' is a column written by Paul "Nasa" Loverro, owner of independent label Uncommon Records. With this frequent column, he gives readers an all access look at the ups and downs of running an independent Hip Hop label in this day and age. An in-depth column from the perspective of an Indie label owner. 

I've written about 4 or 5 of these "Uncommon Approach" 's now.  I really dove into it but dove in so fast that it occured to me that some people might be into what I'm saying (or not) and really have no idea who I am or why they should even read anything I say.
Before I went on to some more posts about my life as a record label owner, I figured I'd give you a little background info on me first, so you can see a better context.  Since the point of this whole thing is to trace me through the ups and downs of my business I should tell you how I got here.
Fan
I grew up a fan of Hip-Hop, a typical childhood of running home from High School to watch local and national video shows, etc.  I was at the perfect age when the indie scene broke out in NYC.  That was around 1995.  I was a huge fan of Stretch & Bobbito's show, I used to roll to the old Fat Beats on 3rd Street in the basement before they moved.  This was while I was interning in a recording studio on 12th and later going to the Institute of Audio Research on University.  All of this stuff is in the Village in NYC.  I went to shows at Tramps, Wetlands, S.O.B.'s and the legendary Nuyorican Poets Cafe.  The bottom line is I started in this thing as a FAN and I'm proud of that. I still carry that with me everyday I run my label.
Demo
After I worked at a dumpy demo studio in '98, I got an internship at Ozone Music's Studio.  I literally got the name of the place off of the back of Funcrusher Plus and made out my Cover Letter to the address that El-P dropped on the end of that bonus track on the End to End Burners CD Single.  It was a case of perfect timing as they were looking for someone at that time when I wrote.  It was there that I met most of the people I was listening to in the underground for the first time.  That list included Co-Flow, Juggaknots, Mr. Lif and others and that studio got me introduced to the sounds of Anti-Pop Consortium, Sonic Sum, Mike Ladd, etc.
When Ozone disbanded, it was at the same time that one of the owners was forming Definitive Jux and I was asked to come aboard that label as the Engineer there.  I worked on all their classic releases during their peak era between 2000-2005. 
You can check my full discography here to see what I mean.
Label
It was in 2004 that I began my own record label with Cirrus Minor called Uncommon Records.  We started in '04 with a CD release of The Presence's EP "Members Only".  That CD started it all, it collected something from all of our previous stuff, had some stuff from "Common Man's Anthems" (which came out the following year) and some stuff that was only on that CD.  The way I started was by finding a list of all the brick and mortar stores in the country online and I started calling them one by one.  Sometimes, I'd strike gold- someone who was familiar with who I was from Jux or knew some of our cameos!  Some people would take 20 copies and pay up front.  That would end up being like 140 dollars.  Some people were luke warm and would take some, but only on consignment.  Calling people across the country to follow up on consignments is not fun by the way.  And of course some people would be like "Who?, never heard of you or any of those people your talking about".
Rough
I did this for our first 3 releases which takes us to 2006.  Things were getting rough in the CD game even then.  2006 was the point where you'd get a response like "Wow, that sounds cool, I wish I could get just one for myself, but I can't order anything new right now for the store".  Digital Distribution was something that was relatively unheard of at the time.  CD Baby was doing it, but it didn't seem like it was their main focus yet and didn't really work for labels, their set up was more for artists direct.  I discovered the 3 leading companies at that time in that field (there are far more today).  They were The Orchard, IODA and Iris.  I wrote them all.  Iris never responded.  The Orchard was cool and they worked some physical stuff too, but you had to pay them for their services which for us was a bad model at the time.  IODA got back to us, they were familiar with us and after some phone conversation they agreed to offer us the contract they offer to all their partner labels.
Digital era
At that time the thought of Digital Only releases was largely unheard of but it intrigued me.  It gave me an avenue to compete with some of the larger indie labels because we'd be able to put out records in volume the way they did, albeit differently.  More importantly, it gave me a way to get more music that I thought was brilliant out there.  So we began the process of phasing into what I would call a "Mostly digital only" record label.  That was the point where we really shifted focus from the old ways to the new.  Promotion, Sales, etc. was now all online in some way, shape or form.  I think we were one of the first labels to face that challenge head on and I think that decision at that time when we made it is still paying dividends for us and will always help us.  That's because we laid a foundation that has been settled a lot longer then labels that are even larger then ours.
Throughout 2006 and 2007 we put out releases from Masai Bey, Karniege, Dig Dug and Arcsin to name a few.  At the same time I was building my own press list and promoting all these records, some landing in print, some online and some charting on underground radio.
Now
2008 saw more releases from artists like Tracy Jones and 11:00A.M.  Our roster grew (and continues to today).  In 2009 we released less albums then we would have liked, due to fluctuation in the business itself and at our label.  We did get out a great LP from W.A.S.T.E.L.A.N.D.S. though among a re-issue of the first release from The Presence and some other side projects.
Now in 2010 things get really interesting.  We have a lot of releases that are back logged and are ready to come out.  We're expanding to include interns in the staff and working at becoming a solid label in the future.  That's where we are and where I am.  So from this point on this blog will feature the everydays of working toward that goal.
Read all columns by Paul "Nasa" Loverro HERE