Interview: Suff Daddy (The Limelight #5)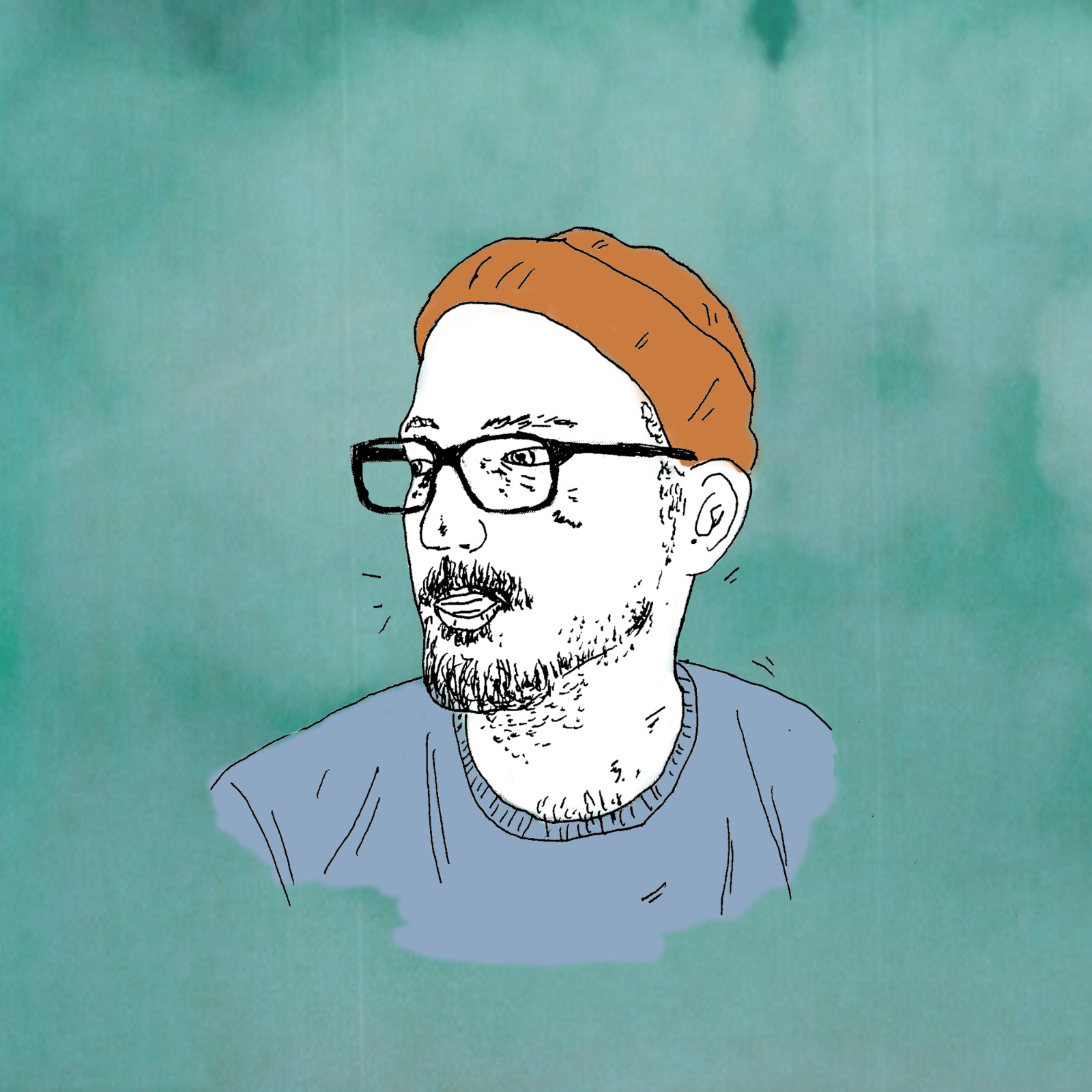 The Limelight is an ongoing collaboration with illustrator MC Blue Matter. Sparked by a mutual love for beats, the series intends to shine a light on the people behind the productions.
German producer Suff Daddy is the Obelix of beatmaking: he fell into the 'Melting Pot' back in 2007, releasing Suff Draft as part of the praised instrumental hip-hop series Hi-Hat Club. And the magical potion keeps kicking in, with now a catalog of seven albums deep—with number eight, Pompette, coming this year. Keep on sipping that beat brew, Suff.
What are your earliest memories of getting into music?
My father used to make his own mixtapes and played loud music in the living room a lot. The first record that comes to my mind from that period, is Deodato 2 by Brazilian pianist/composer Eumir Deodato. But I don't really come from a musical family: there was always good music around the house, but no one played an instrument.
And my brother started collecting records at a young age. He showed me so much music back in the days… Ice-T's Power is one of my earliest album memories. He also took me record shopping a lot. My first self-bought record was Straight Outta Compton by NWA. But I used to listen to Falco and Madonna in the early 80s as well before I discovered hip-hop. The first music video that I ever saw must've been C+C Music Factory's "Gonna Make You Sweat."  It totally blew my mind.
We noticed a 'Yung Suff' a while back on your Instagram. Whom or what led you to start making music yourself back then, instead of only enjoying it as a listener?
My old friend Oliver Hacke, who made himself a name as a techno producer in the 90s, came by our house in the summer of 1999 and showed me software called Sonic Foundry Acid Pro. From that moment on I've been making beats. Before that, I was doing mixtapes every day. But I never thought about producing. That really changed my life.
Dit bericht bekijken op Instagram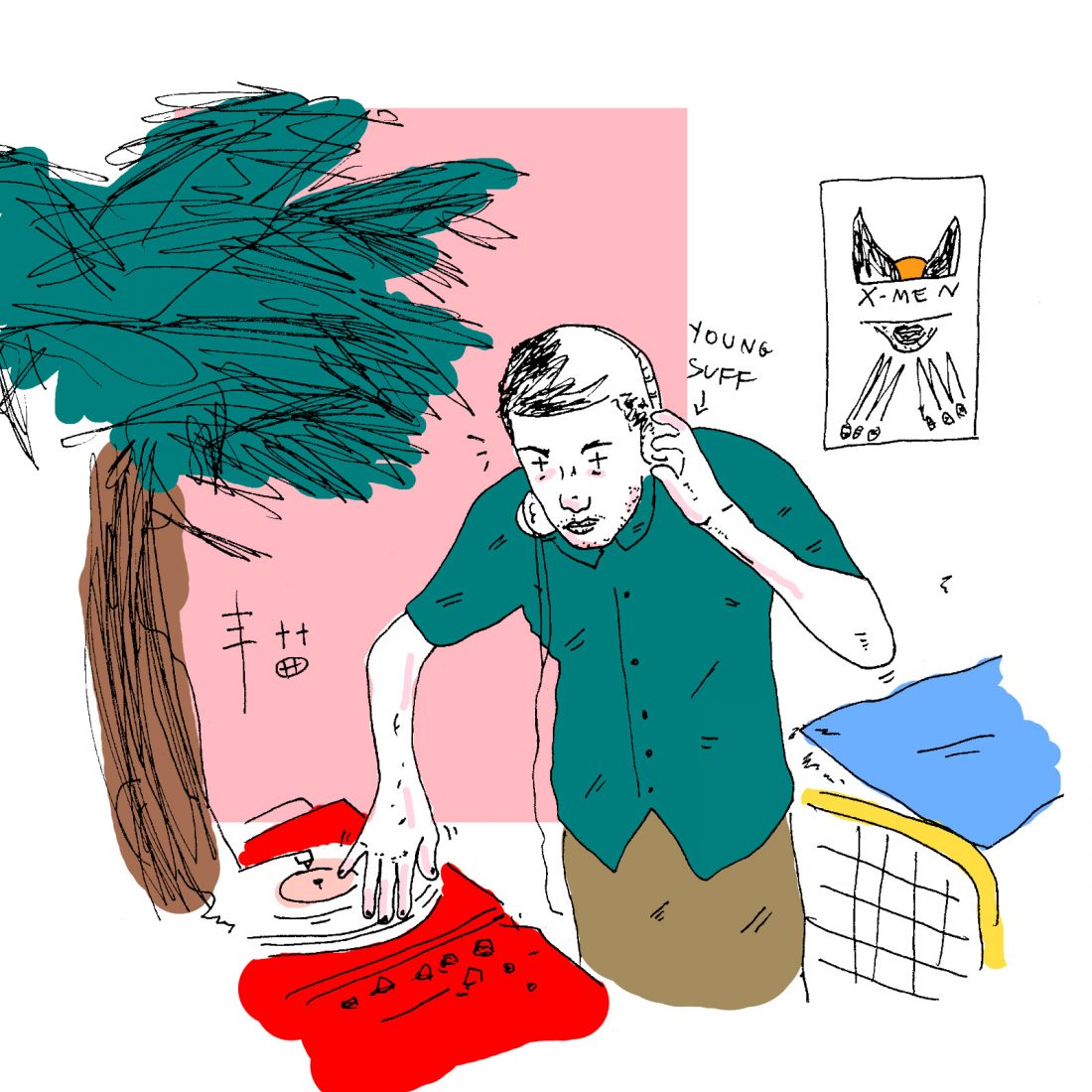 What can you still learn from 'Yung Suff'? Anything you've lost while growing up and becoming more professional?
I never became professional.
What would you be doing now, job-wise, if you weren't a producer?
I would probably be unemployed.
Throughout the years, it seems like you've developed from using a lot of samples to using less and less of them. How would you describe this progression; is it intended to focus more on "making" sounds yourself?
I sampled so much in the past that it felt kinda lazy at some point. Plus I don't want to repeat myself too often. So I wanted to have more control of the sounds and progressions. But I still sample a lot; just not as much as I used to.
In an old interview with

Los Bangeles

, I read that Count Bass D gave you the advice "Don't change shit." How does this translate to your productions? Was it valuable to you, or not at all?
That quote is super funny and it also helped me to get my focus straight at a point where I had a lot of creative doubts. So yes, it's been good advice at the right time. Thanks, Dwight!
"I don't use a studio at all nowadays: I make all my beats on the couch in my living room"
What is your studio set-up like? Are you a 'gear hoarder', or sticking to the essentials? 
I used to have a studio with a bit of gear, but I stripped everything down to the minimum. I don't use a studio in that sense at all nowadays: I make all my beats on the couch in my living room, mostly just using a MacBook and a small midi-keyboard.
What do you like to do when you're not busy making music?
Hanging out with my dog, getting wasted with my boys.
What can people expect of your upcoming Pompette album on Jakarta Records? Robert Winter

already told us about the cover art

. But what about the music?
The new album still has the 'Suff signature sound' while it's actually very diverse—just like the music I listen to. And it contains more guest appearances than my previous albums: featuring Illa J, Guilty Simpson, S. Fidelity, Torky Tork, Juju Rogers, Bad Daughter Kane, Olive Yahh, Part Time Cooks, and The Lunchbirds. It's also very good!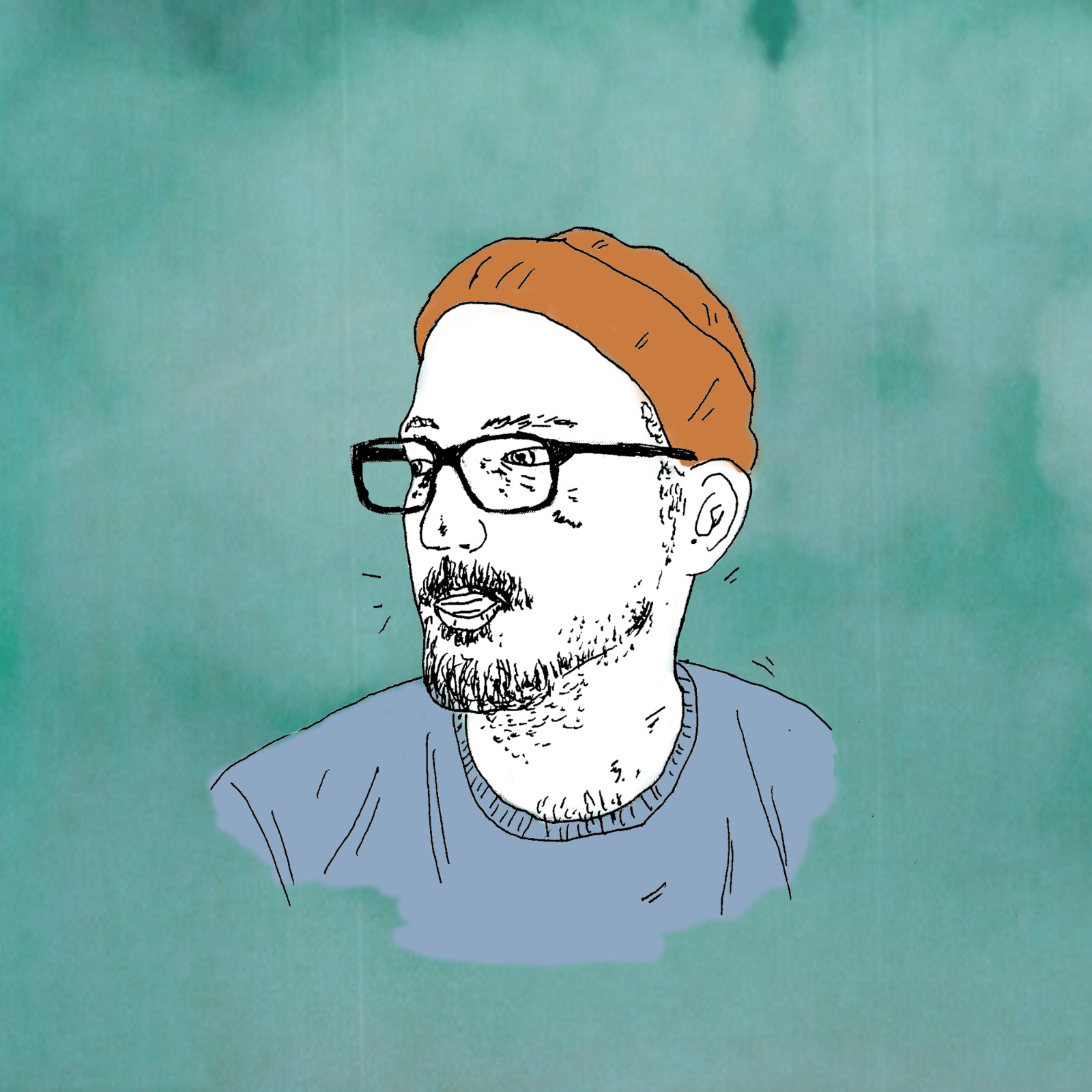 MORE:


The Limelight


(ft. Dr. Dundiff, FloFilz, Melodiesinfonie & Ol' Burger Beats)