Giveaway: Two packages of new funk 45s by The Meters & Graham Central Station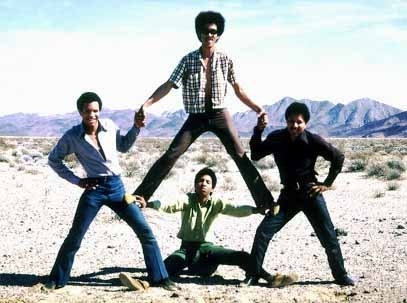 A Tribe Called Quest, Biggie, Hocus Pocus, DJ Shadow, Digable Planets, Big Daddy Kane, Blue Scholars… all artists that used samples of funk legends The Meters or Larry Graham & Graham Central Station. The list can go on and on, with classics like "Cissy Strut." Dutch imprint Music On Vinyl recently released two new 7″ records by the funk giants. They have been kind enough to share two copies of each to give away to two lucky The Find readers!
"People Say" by The Meters was originally released on wax by Reprise Records back in 1974. The B-side of this new record however, the infectious "Funky Meters' Soul," has never been released on vinyl. The track was taped during the recording sessions for their Struttin' album, but it never made the final cut.
The second 7″ is one by Larry Graham (formerly of Sly & The Family Stone) and his funk band Graham Central Station. The A-side is full of grooves and hard-edged funk with "(You're A) Foxy Lady," originally the opening track of the Star Walk album. You're in for a treat with the B-side: a live performance of Sly Stone's "I Want To Take You Higher," recorded at Koseinenkin Hall in Tokyo on July 6th, 1992 – never before released on vinyl!
Both 45s are limited to 750 hand-numbered copies. Get yours here, or try your luck to win both (yes, both) records.
Giveaway: Name your favourite track(s) with a The Meters or Graham Central Station sample in it
Let us know on our Facebook page, on Twitter, drop a comment below, or send us an email. We'll select two winners in a couple of weeks.