Damu The Fudgemunk – God Speed ft. Blu (KPM Crate Diggers)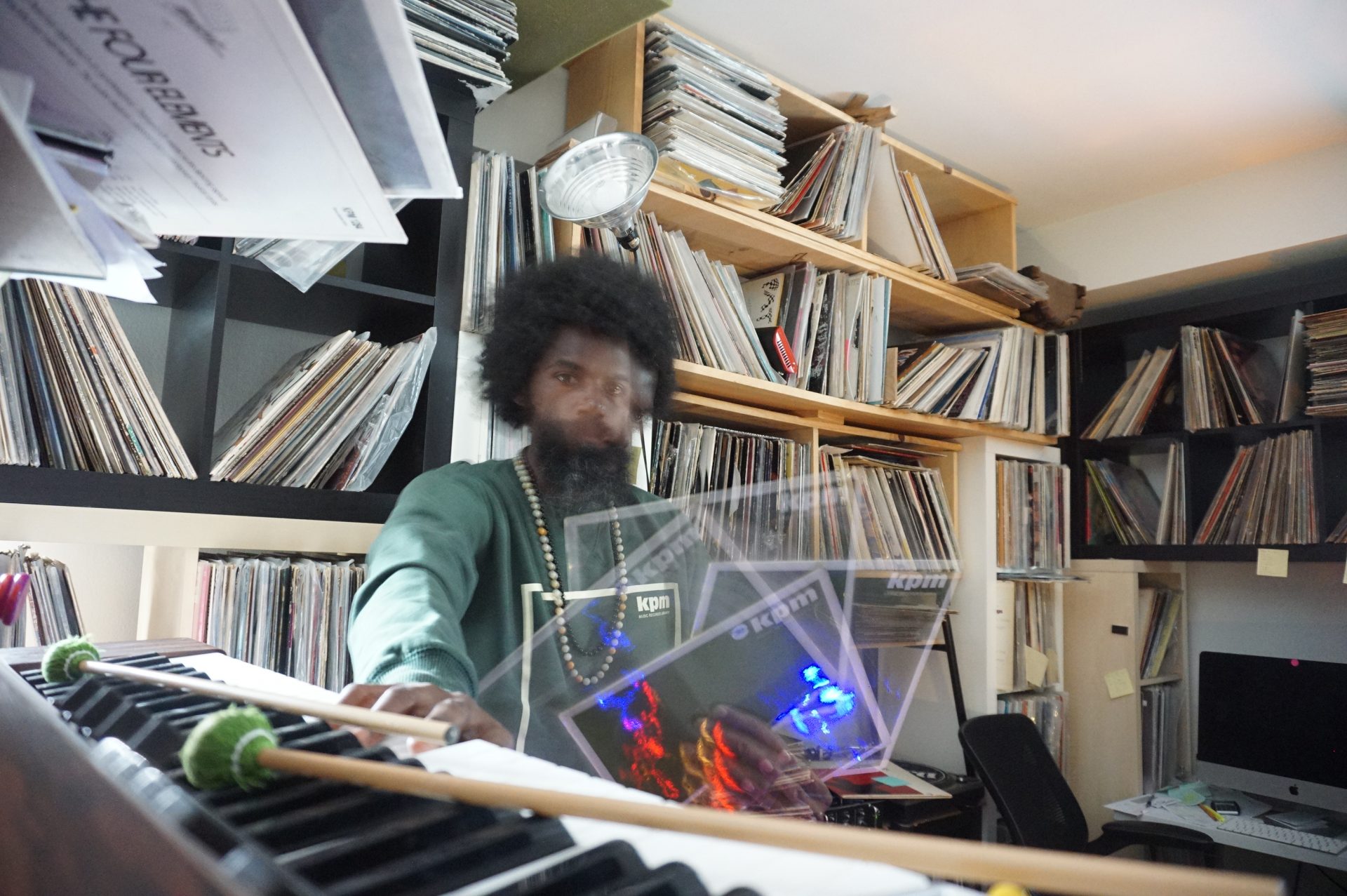 "God Speed" was created around a string composition, unearthed during Damu The Fudgemunk's all-access digging spree through the KPM vaults. The strings evoked a sense of power and emotion that led Damu to title the work God Speed. Those two words were in fact also the only input he gave Blu, who raps on two tracks on the upcoming Conversation Peace LP.
"As a producer looking for textures, inspiration, and grooves, the abundance of those things made it extremely difficult to narrow down what I wanted to use," Damu expressed last month when the all-new KPM Crate Diggers series was announced as a partnership between London-based label Def Pressé and Sony division EMI Production Music, with a kick-off story at The Find. "From drums to sound FX to orchestras to small rhythm sections to ambient noises… I heard a wide variety of things and they were all so well produced and recorded." That shows on the new single "God Speed" by way of rimshot drum rolls, heartfelt strings, and woodwind elements towards the end. "God Speed" is now live on all platforms.
Damu The Fudgemunk's Conversation Peace LP drops September 3rd on Def Pressé (with Blu also featuring on "Four Better or Worse Pt. 2" as part of a four-part track spanning the entire B-side). It's the first in a series of records with also editions coming up by Stro Elliot), J-Live, Jazzy Jeff, among others. Who all got full access to the iconic KPM library to scour and sample anything they want.