Free Download: Neutral Bling Hotel – In My G4 Over Da Sea (2012)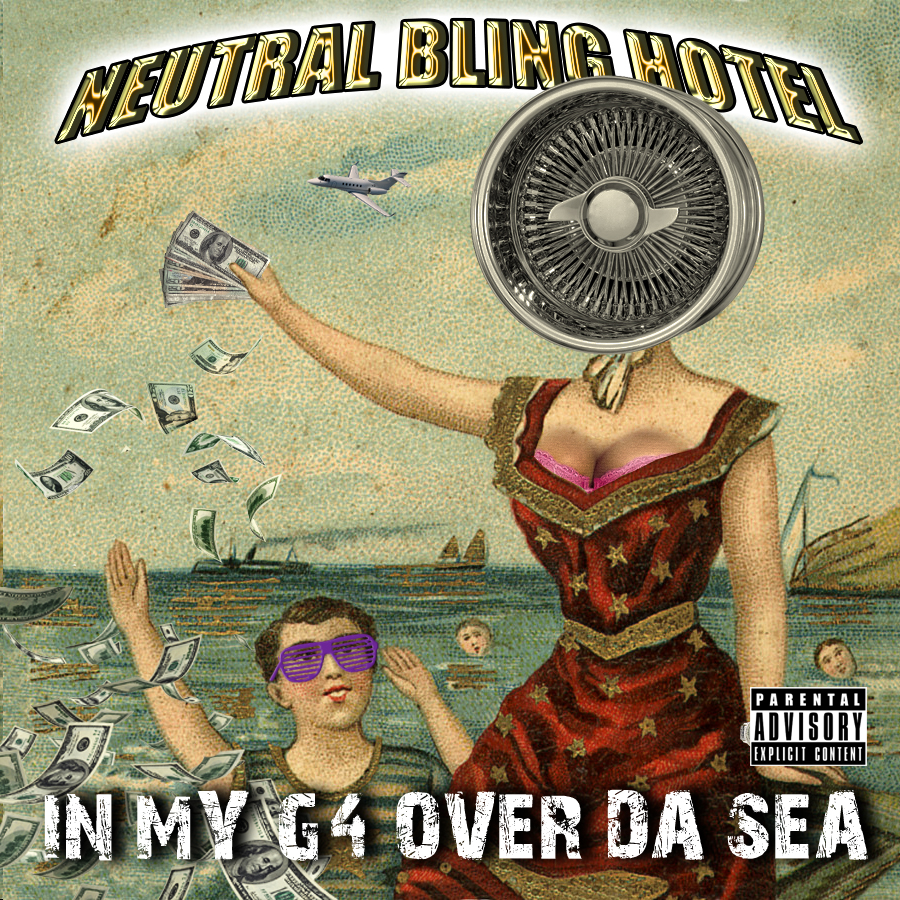 Mash-ups are the most polarised form of hip hop – or even of music in general. It's poorly done, or amazingly well. There's not much in between. Personally I am not a fan of mash-ups at all, but this release is another exception. DJ producer/dj Psycosis playfully mashed Neutral Milk Hotel's indie rock cult classic album "In The Aeroplane Over The Sea" with hip hop.
Don't judge this mash-up album by the gimmick-y title, because these combinations are actually pretty nice. Neutral Milk Hotel mixed with the likes of Kanye West, Jay-Z, Busta Rhymes, Nas, Dr. Dre, M.O.P, and, ergh… Pitbull. So do yourself a favour and skip the track Miami 1981, but all other tracks are surprisingly enjoyable.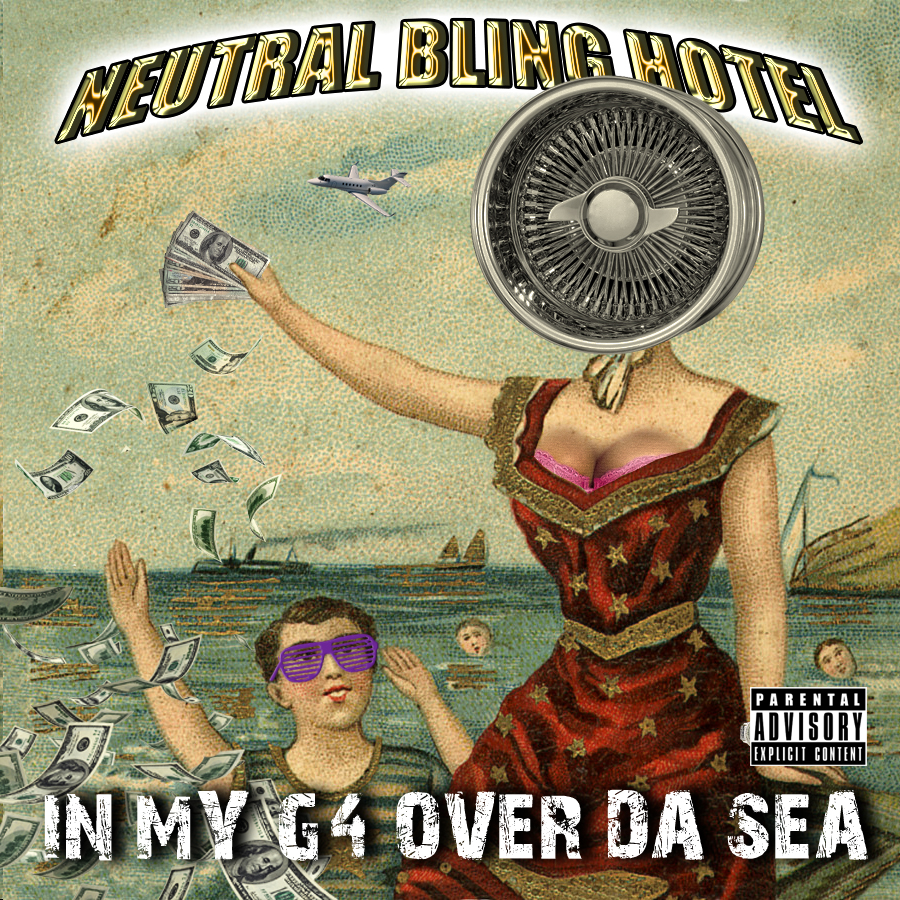 1. King Of Ante Up, Pt 1 03:44
2. King Of Jesus Walks, Pts 2 & 3 03:51
3. My 1st Airplane 04:26
4. Look At The Two-Headed Boy 04:27
5. The Fool (Skit) 01:06
6. Miami, 1981 04:15
7. Communist Mic 04:40
8. Oh Dougie 05:13
9. Forgot About Ghost 04:07
10. Untitled Paint Job 04:09
11. There Two-Headed Boy Go, Pt 2 04:03