Free Download: Pragmatic Theory Present – Curtis The Beat Tape (A Curtis Mayfield Tribute)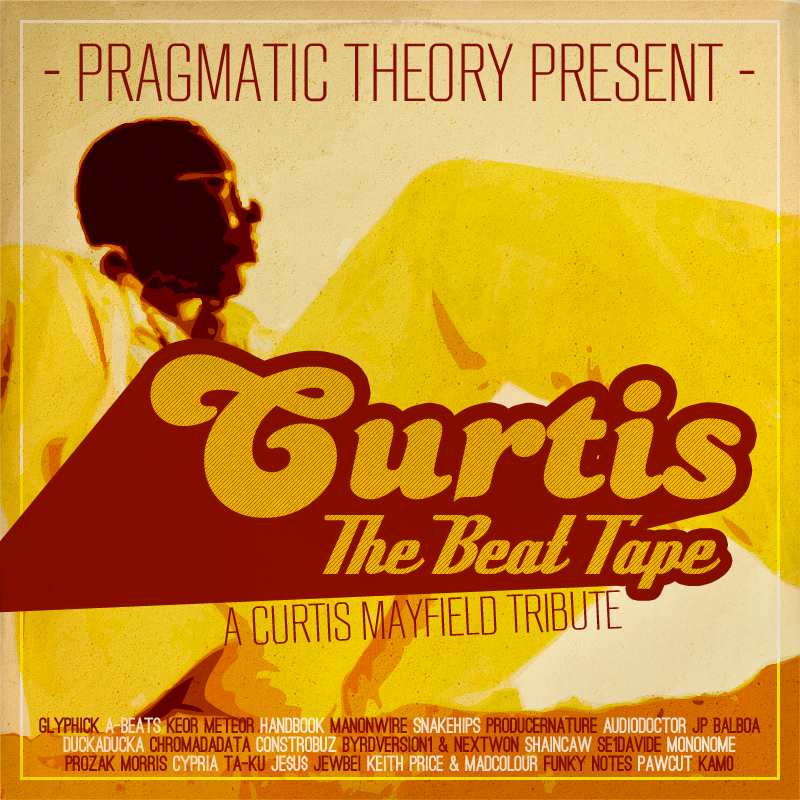 Curtis Mayfield is without a doubt one of the best musicians of the 70s. His blend of soulful funk has inspired and influenced the work of many beatmakers which global collective Pragmatic Theory have done with this compilation. Twenty five artists including Ta-Ku, Jewbei, Keor Meteor, Handbook and many others each contribute a tribute beat to the late great Mr. Mayfield.
Wow there are a lot of great instrumentals on here, really don't miss out on this fantastic tribute to Curtis Mayfield. There are many styles and grooves to discover on here, bringing out a wide variety of flavours in appreciation for Curtis. Get this downloaded for free my friends, totally worth the zero money it costs you.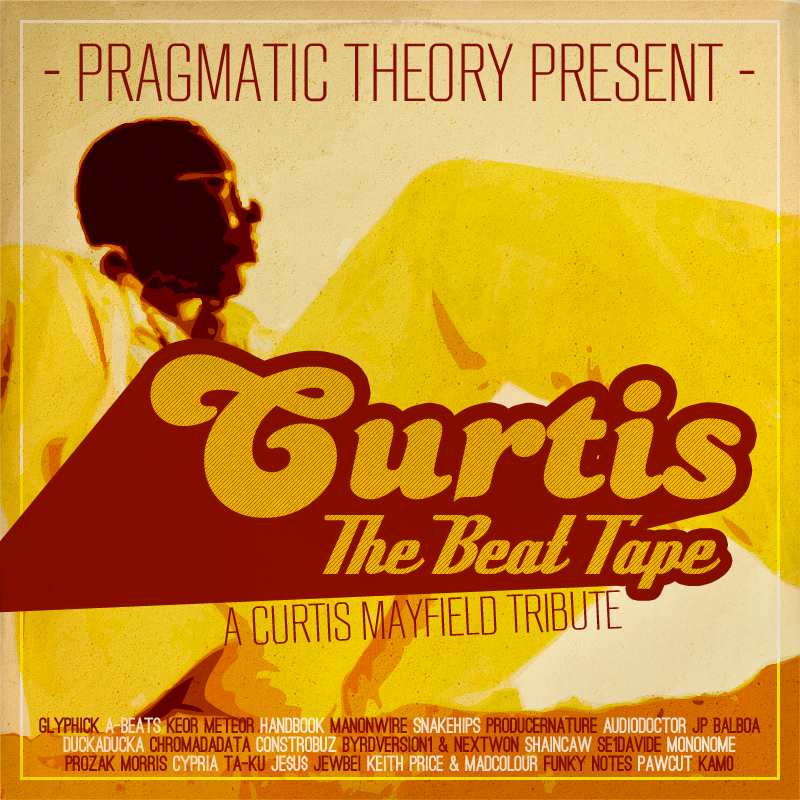 1. ShainCaw – Beam In The Bottle 02:21
2. Keor Meteor – This Must End 01:08
3. Glyphick – Everyday Soulja 03:50
4. Ta-Ku – Trip 02:40
5. Constrobuz – Burning Light 03:09
6. Snakehips – Pardon Me 02:26
7. Mononome – Rise To The Occasion 02:32
8. ManOnWire – Darker 01:58
9. Handbook – CurtisLives 02:45
10. A-Beats – I Am Suffer 02:18
11. AudioDoctor – The Outsider 03:15
12. Kam0 – Now Your Gone 01:49
13. Jewbei – The World Of Romance 02:45
14. Keith Price & MadColour – Dreamin' 03:26
15. Byrdversion1 & Nextwon – Make Me Believe In You 03:09
16. JP Balboa – Only 04:00
17. SE1DavidE – NoThingOnMe 02:47
18. Cypria – Oh My (In The Night) 02:20
19. DuckaDucka – Wutanto 01:44
20. Prozak Morris – Button Pusher Man 02:47
21. ChromadaData – HoneySuckle 01:59
22. ProducerNature – Give Me Your Love 02:46
23. Pawcut – Birthright Citizenship 02:20
24. Je$u$ – FeelThePain 02:32
25. Funky Notes – A Change Is Coming 02:41