Free Download: Rav – Hyperkinesis EP (2012)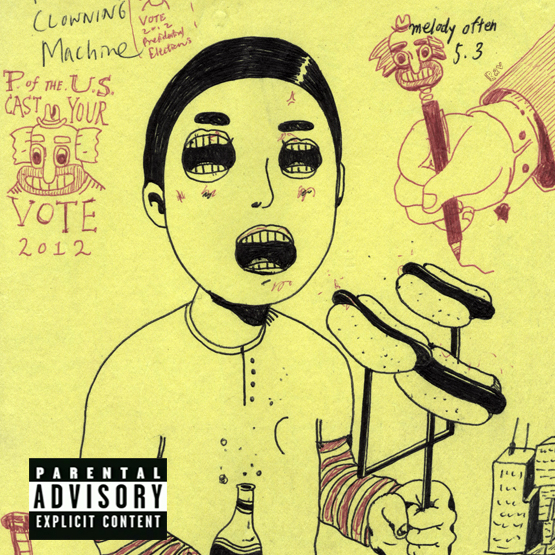 The "Hyperkinesis" EP by Rav is the first official release on Black Chalk, a young label based in Los Angeles with a focus on progressive hip hop and electronic music. This conceptual EP is a nice introduction to the UK-based up-and-comer and the newly founded net-label.
Next to new productions, the EP also contains borrowed beats by the likes of Nomak, DOOM, MF Grimm, and indie sensation Foster The People. It took us a while to figure out where we recognized the sample on Vicodin from, but that earworm is solved now. On a related note, we absolutely love that producers Pro P and BreakfastSquid used a Hunter S. Thompson reference in the aforementioned track's intro.
Rav: "I was diagnosed with Hyperkinesis at a very young age. Because of my disorder, I've always found it difficult to focus on things in my day to day life. I feel this EP is a vivid glimpse into how my mind operates in terms of the constant altering of emotions, doubts and concerns.With this release, I'm hoping that I can find the courage and an understanding of myself that will help me feel comfortable in my own skin enough to put out my debut LP."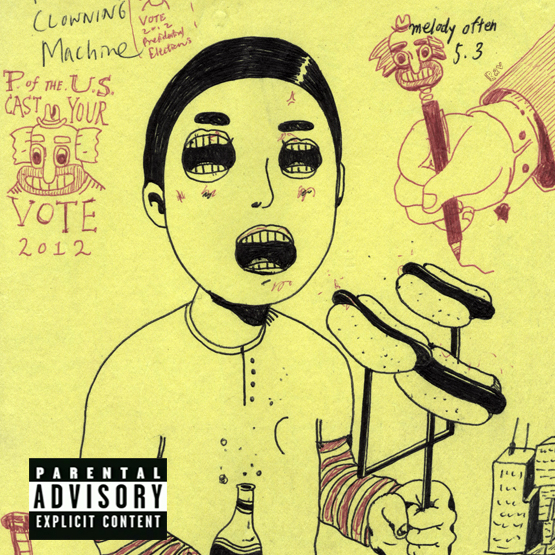 1. Abandoned ft Kill Bill [produced by Dom McLennon] 03:15
2. Suicidal [produced by MF Doom] 00:41
3. Vicodin [produced by Pro P and BreakfastSquid] 03:32
4. Void [produced by Neon Tetracide] 02:15
5. Kicks ft Kill Bill [Produced by Foster the People] 02:50
6. Lost Reason 01:07
7. Daisukidesu ft suddlenuance. [produced by Nomak, Rav and Elefant Mecanico] 02:38
8. Nostalgiabot ft Kill Bill and Scuare [produced by MF Grimm] 03:49
9. Let's Rock! ft suddlenuance. [produced by Sam Plechamp] 03:10