Free Downloads: Jose James, Muneshine, Del, GLK & More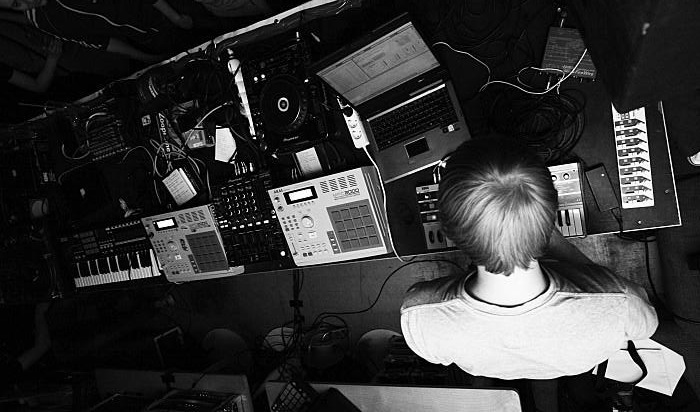 A selection of free (legal) downloads! Featuring The Gaslamp Killer, Damu The Fudgemunk, Buff1, Jose James, Del The Funky Homosapien, Dorian Concept, Computer Jay, Muneshine & more!
Another selection of free (legal) downloads! Check the site for more.
Download: The Gaslamp Killer – Baiafro / Anything Worse
Info: To help celebrate the new album and GLK's European tour, RCRDLBL has given you links to two tracks: Baiafro and Anything Else. (Source: URB)

Download: Buff1 – When The Winter Comes (Prod. Damu The Fudgemunk)
Info: 'When The Winter Comes' (2 Track Mix) is produced by Damu The Fudgemunk and will appear on the upcoming free release 'It's a 1derful Life' of Buff1. Available December 2nd!

Download: Jose James – Blackmagic (Joy Orbison's Recreation)
Info: You know when you listen to a track that makes you dance but you can't figure out why? Then enter this stunning recreation of "Blackmagic" by soulful vocalist Jose James, taken from the Blackmagic Remixes 12″! (Note: Exclusively by URB.com)

Download: Del The Funky Homosapien – Lyrics To Go 2009 (ATCQ Tribute)
Info: DJ Chong Wizard in collaboration with KevinNottingham, Thick Magazine & Vita Morte have joined forces to present the first single off the forthcoming A Tribe Called Quest Tribute mixtape!

Stream: Dorian Concept – Bipolar Friendship
Stream: Computer Jay – Conflictions Of A Space Traveler
Info: New tracks by living genuises Dorian Concept and Computer Jay. Thanks to our friends over at MOOVMNT for the heads up.

Download: Muneshine – Today's Special (ft. Dminor)
Info: You may have spotted the video for Muneshine's new ditty "Today's Special" featuring Dminor, and with Presto on production. Now you can grab the download for free! (Source: Flawless Hustle)

Download/Preview: Nicholas Kopernicus – Spittin' Blues (ft.Ash Holmz & Stepchild) (Right click->Save as…)
Info: Received a message by Jason (of Nicholas Kopernicus) in our inbox, telling me he found out about us via Laid Back Radio. Glad he did, because their music is great! Love their album, good soulful/jazzy/mellow instrumentals, but we offer you this track with vocals by Ash Holmz & Stepchild (exclusively?) on our site. Check it out and click here for more music.
—-
That's it y'all! Come back another day for more free downloads.