Ghostnaut & Raw Collective – A Dream (ft. Kid Abstrakt & Raw Deezy) | The Find Premiere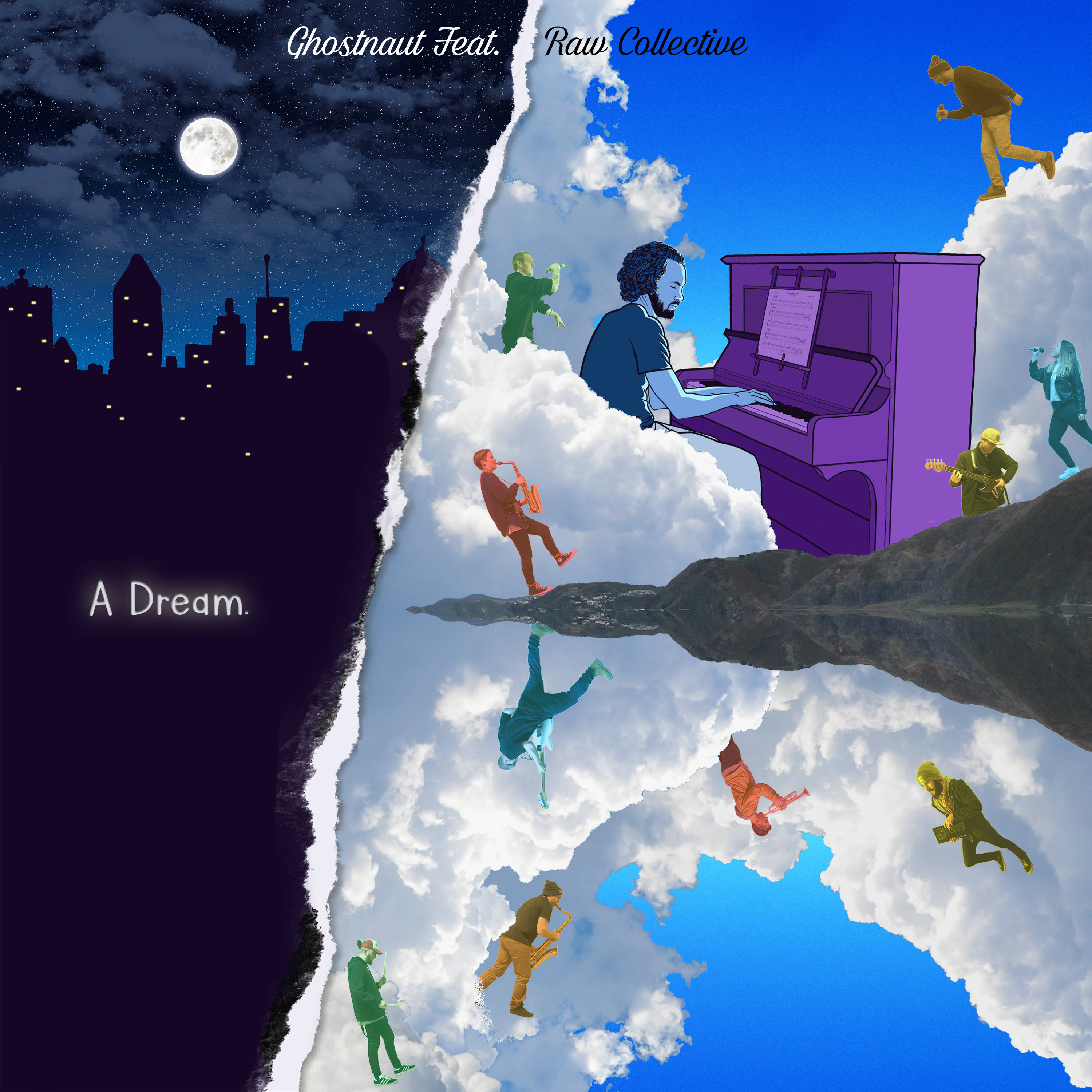 Last year, producer Ghostnaut caught us off guard with his Sideways EP together with Brazilian producer Dualib. On the out-of-the-blue 7-track EP, he served a contemporary blend of hip-hop, jazz, and soul. Now, there's something new again: on September 26th, From Montreal to Welly will be released on Mellow Orange, a collaborative album by Ghostnaut and 12-piece hip-hop band Raw Collective (New Zealand).
The album consists of 9 original tracks and features the likes of Mr. J Medeiros, Raashan Ahmad, Kid Abstrakt, and Jinz Moss, as well as three remixes by FloFilz, L'Indecis, and A Little Rooster. As soulful and jazzy as its predecessor, but this time extended with live instrumentation by the 12-piece band.
First Track: Ghostnaut & Raw Collective – A Dream
Exactly one month before the release of From Montreal to Welly, we gladly premiere the first track off the album: "A Dream" featuring Kid Abstrakt (of Revolutionary Rhythm), Moira Jean on the chorus, and a vocal appearance by Raw Collective founder, Raw Deezy.
"When I originally produced this track in Montreal, I was on an errand to discover a new country; New-Zealand", says Ghostnaut. "The idea of movement and voyage is predominant in this song."