Listen to HTN's Off Top EP on Krekpek Records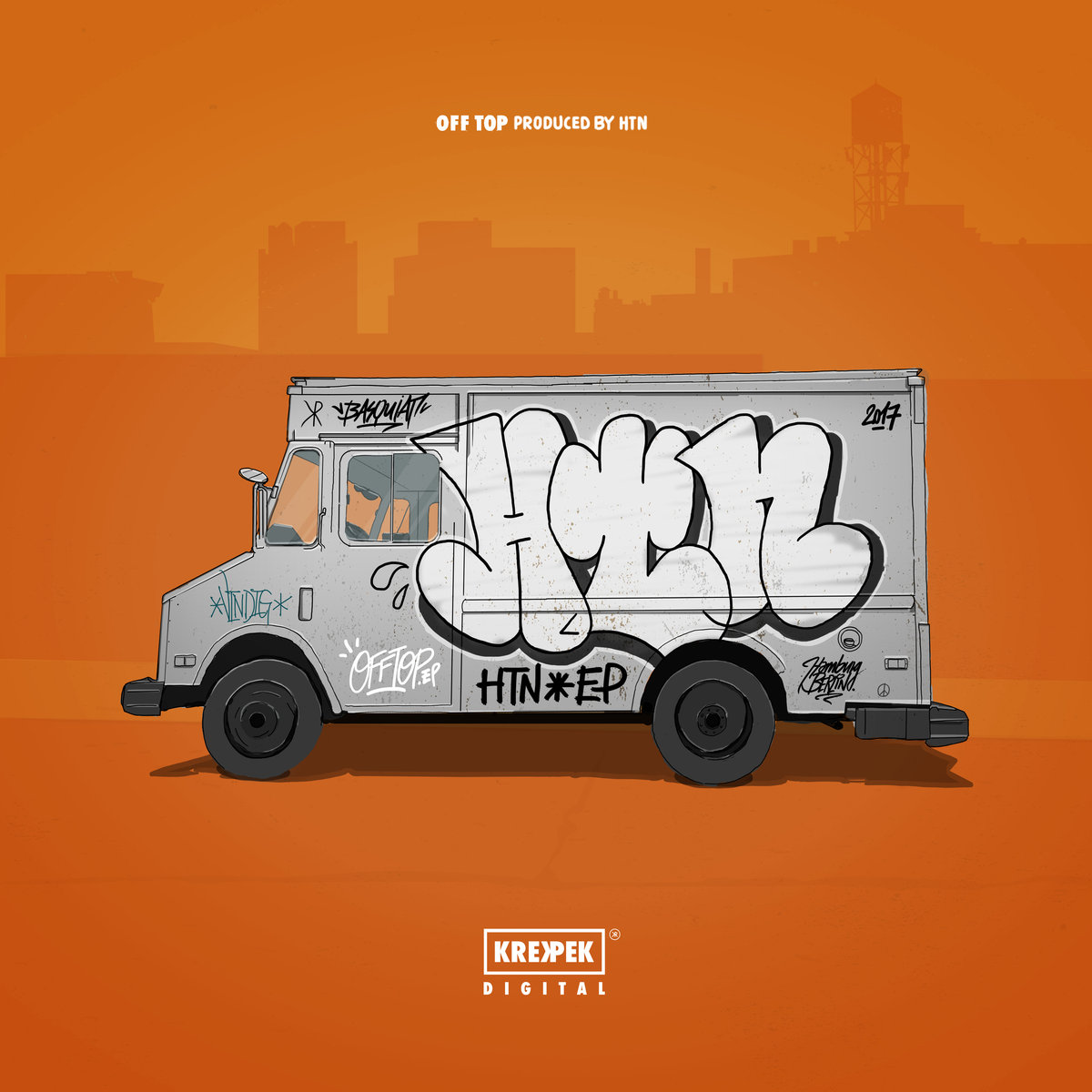 Off Top is the debut instrumental release by Hamburg-based producer HTN. The EP is the latest release from the label by Figub Brazlevič & Benne Basquiat, Krekpek Records. Krekpek is most definitely worth enjoying, as opposed to actual crack packs.
With Off Top, HTN adds a refined touch to boom bap: on the one hand influences of funk, jazz, soul and prog rock, while on the other hand adding vocal samples off tracks by Lord Finesse, Peanut Butter Wolf, Big L & Raekwon as subtle reminders to not forget to nod your head.
Off Top is to be released on vinyl via the good folks at Vinyl Digital, or available on Bandcamp as free download (or name your price to support HTN!).
Oh, and let's seize this opportunity to also listen to—or discover, in case you missed it— Man Of Booom, a project by Krekpek co-founder Figub Brazlevič, Teknical Development & JuJu Rogers. Highly recommended!