Interview: FloFilz (The Limelight #3)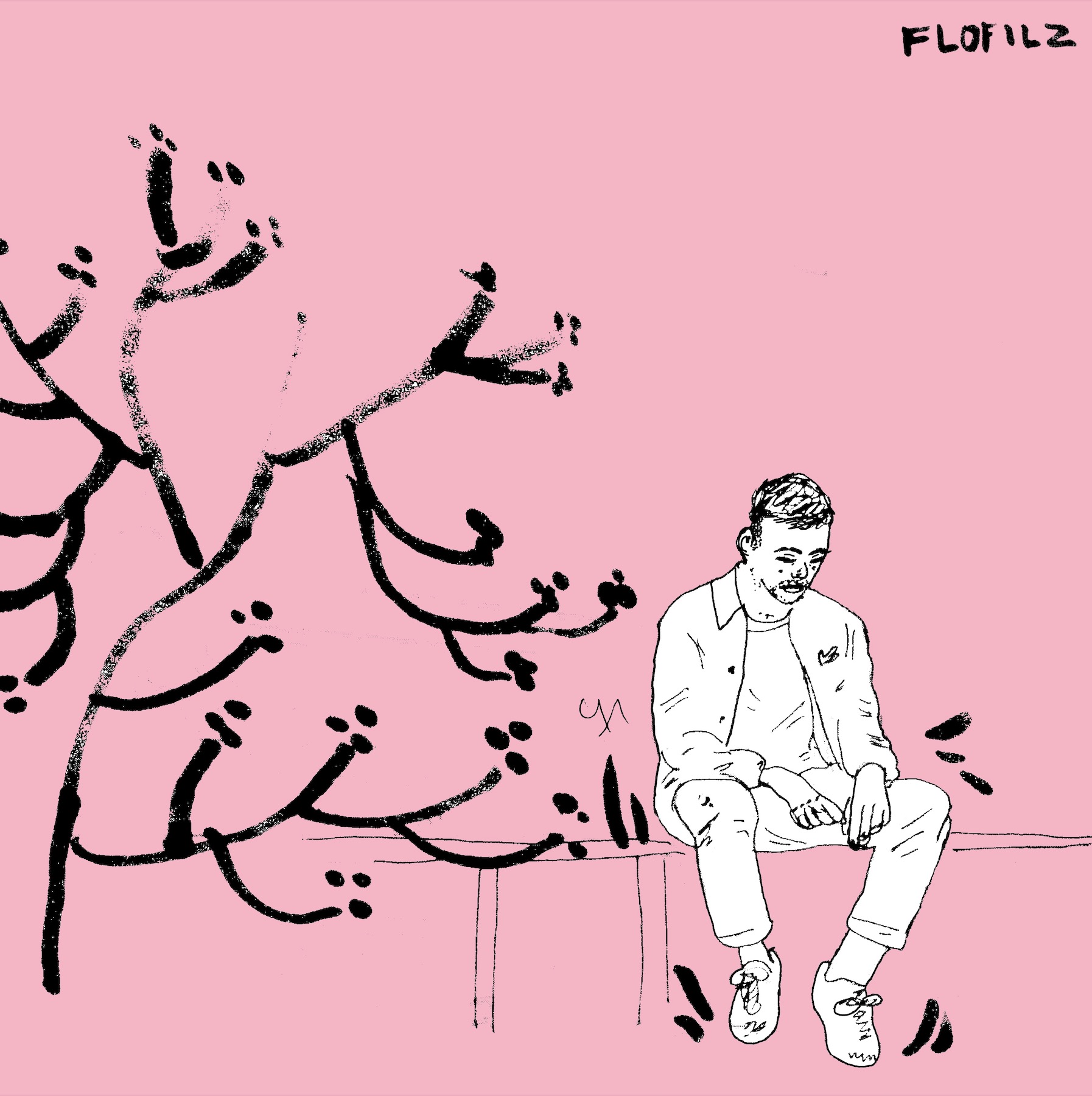 The Limelight is an ongoing collaboration with illustrator MC Blue Matter. Sparked by a mutual love for beats, the series intends to shine a light on the people behind the productions.
It's been over six years since discovering the music of FloFilz through an Alice Coltrane-themed compilation. Back then, we still introduced him as an "upcoming beatmaker." But through a bunch of acclaimed hip-hop remixes, and albums on Melting Pot Music, Radio Juicy & Jakarta Records, FloFilz found his way to rising far above that adjective. Beats by FloFilz, always no-frills.
Do you have an educational background in music, or are you an autodidact?
I studied classical music (violin) but regarding beat making, I am an autodidact. YouTube tutorials for the win [laughs]. Wish I would have had someone to show me the basics back then, though, because it took ages till I understood them…
You must've had some sort of musical encouragement, I guess…
Yes, my parents are both classical musicians: my mom's an opera singer and my dad's been an oboist. My bigger brother has always been into hip-hop, too. I remember him recording old school radio shows on tapes and playing them when I was like 4 years old. Which must have been an early influence regarding beatmaking!
Has playing–and studying–the violin influenced your way of making beats?
I feel like it may make it a bit easier to see the bigger picture while working on a track. Because that's what's needed for violin performances. There has to be a connection between the start and end of a piece with a lot of small intersections in between. I also try to add small elements which are used a lot in classical music to make things a bit more interesting. Such as dynamics, variations, and ornaments.
How does that reflect in your beats–how would you define your trademark style?
I'm trying to keep a certain simplicity while still experimenting with new elements and sounds. It also somehow seems to be quite recognizable–at least that's what people have been telling me!
It can be quite hard for a producer to explain how a city influenced his or her music. But since it's a recurring theme for your three latest albums–Metronom, Cenário, and last month's Transit–let's give it a go. How exactly has being in London influenced your music for Transit?
I feel like it is the sheer amount of great music that's being made there which is so inspiring! Also, how different genres such as jazz, hip-hop, and house as well as musicians seem to always be influencing each other. I wanted my album to sound more like that. Not only the typical old school hip-hop or lo-fi sound, but a more diverse palette of sounds mirroring every aspect of London's musical scene. I also tried to include a certain kind of rawness the city offers.
Can you give an example of that?
"Tube Trouble" is more of a house-y tune, inspired by the likes of Henry Wu or Chaos In The CBD. "Crepuscule" and "Bad Self" are those strolling through the city at night time kind of beats. "Telegraph Hill Park" is–as the name suggests–an ode to some of the beautiful green spaces while "The Don" is reminiscent of smoky jazz clubs and bars.
Related to that, has your hometown of Aachen (Germany) also influenced your development as a beatmaker in any way?
It has given me the peace and safety I needed to develop as an artist. Traveling and collaborating is very important and inspiring to me, though, so I might switch locations soon.
To which extent was Transit made while being on the road between London and Aachen?
I kept working on drafts and projects while being on the road. But most of it was made either at home or in London. Other than that, I also used the time on the road to figure out track names.
And to top it off, one question from Gabriel, the illustrator of this series: many discovered you through your hip-hop remixes on SoundCloud. How did you experience the transition from releasing remixes to creating full-blown albums?
I still love making remixes but nowadays those are mainly for recent artists. Most of them friends or people I have worked with before. I just kept making beats and from there connected with labels like Radio Juicy, Melting Pot Music and Jakarta Records who luckily wanted to release them as albums! I learned a lot production-wise since then as well and met a lot of other musicians who have been part of the journey! Generally very thankful for how everything has been working out.