Guest Mix: Vin'S da Cuero – 16 Pads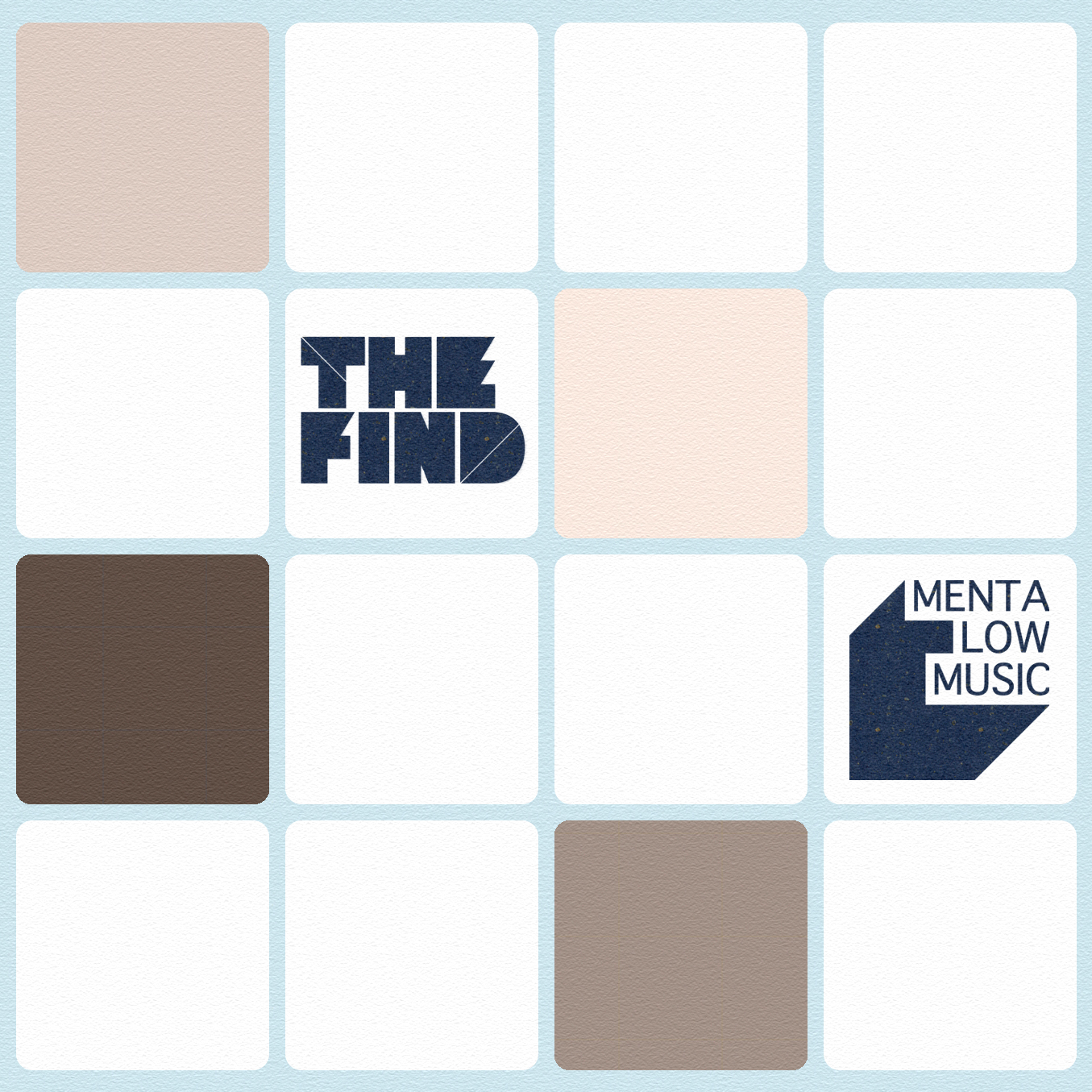 Beatmaking is on Vin'S da Cuero's mind every day, like for thousands of other '16 pads addicts'. The French producer pays tribute to them in this new guest mix for The Find. You won't find productions by hip hop legends like J Dilla, Pete Rock or DJ Premier in this mix: of course Vin'S is a huge fan of 'em, but the focus of "16 Pads" is on contemporary beatmakers and young talents.
Listen to one hour and a half of pure beatmaking bliss below, and read Vin'S personal track-by-track breakdown below to find out more about his personal influences, inspiration and musical friendships. Enjoy his journey into sound, and hopefully you discover new tracks or producers.
01 Guts – Didn't I [00 :00 :00 – 00 :03 :51]
Guts is a music lover first. That's what I like about him. If you have a look at his Facebook page, you'll see he talks about all the artists he loves, not only his own music. That's really rare these days. And of course he is a great, great beatmaker!
02 Noza – Ultime Indigo [00 :03 :51 – 00 :06 :57]
What can I tell about French producer Noza? He produced one of my favorite hip hop album evers, Algèbre 2.0. I love the way he flips samples. It's very unique. Being a Boston Celtic fan might be his only defect. I can't help it. I'm a Magic fan so… (laughs)
03 La Fine Équipe – Beijinho feat. Chomsk' [00 :06 :57 – 00 :09 :34]
La Fine Équipe are a great example for independent beatmakers. They created their own label, invited other beatmakers on their compilation project La Boulangerie, they tour a lot… They show that being a beatmaker is not only about working in your bedroom all alone like an agoraphobic person. Hopefully, I'll work with them one day.
04 Oddisee – Tell The Truth feat. Nikki Jean [00 :09 :34 – 00 :12 :44]
I really enjoy Oddisee's versatility. He can flip samples in so many ways. Plus, he's a very skilled emcee. I saw him on stage last year, he definitely knows how to rock the mic.
05 Debilorithmicos – LaLaLuv feat. Anqui [00 :12 :44 – 00 :15 :29]
Debilorithmicos are friends from Barcelona. They are so versatile. They can do regular boom bap hip hop, dubstep or smooth reggae. I'm always suprised by their music – and hair cuts.
06 The Electric – Overloaded [00 :15 :29 – 00 :19 :20]
One day Pumpkin [Vin'S' significant other] and I were at DJ Vadim's in London. Vadim asked me if I wanted to see his studio. To tell the truth, I wasn't expecting it but I said yes, of course. It was funny and a bit awkward 'cause we are both shy so we were there in the studio without really saying anything. Weird moment but cool at the same time. (laughs)
07 C2C – Give Up The Ghost (Vintage Edit) [00 :19 :20 – 00 :23 :00]
I have been following C2C's and 20syl's work for so many years. I used to watch their DMC performances all the time on YouTube when I started to make music. I was so amazed by beat juggling even though I'm no DJ at all. They are real showmen, perfectionists. In France they're rock stars now. It's astonishing how far they're able to  bring turntablism to a large audience. Don't miss them live!
08 Moods – One For Minnie [00 :23 :00 – 00 :25 :15]
I discovered Moods thanks to The Find Magazine. He's one of the most talented beatmakers I've heard in the past few years. I have to dig deeper into his music.
09 Beatspoke – Beg And Plead [00 :25 :15 – 00 :29 :33]
I said this story before on The Find Mag: Josh Fontan [Beatspoke's beatmaker] introduced me to NI's Maschine. It changed my way of making beats. By the way, Josh is part of Debilorithmicos too!
10 Tchad Unpoe – La Mécanique Du Petit Chef [00 :29 :33 – 00 :32 :46]
Le N?ko is the kind of beatmaker you never hear of, but who rocks. This track he produced for Tchad Unpoe is one of my favorite tracks of 2012.
11 JJ Doom – Guv'nor [00 :32 :46 – 00 :35 :14]
I bought Jneiro Jarel's very first album when I was 19. At the time me and some friends loved digging into record stores near the center of Paris. I didn't know who the hell he was but I loved the album cover with all the colors and the kid playing. So I took it. Since then, he has been a very big influence to me.
12 Poldoore – But I Do [00 :35 :14 – 00 :39 :11]
Honestly, I know just a little bit of Poldoore's work, but this track reminds me of Julien Mourlon from Laid Back Radio. So, that's my big up to him 'cause he's a very big support to my platform Mentalow Music!
13 Supafuh – Time's Out (Instrumental) [00 :39 :11 – 00 :42 :48]
Supafuh is the guy who taught me all the basics of beatmaking when I was around 20 years old. We don't see each other much nowadays, but I always listen to all songs and albums he drops.
14 Soul Square – All About feat. RacecaR [00 :42 :48 – 00 :46 :49]
Soul Square is a group of four beatmakers from France, including DJ Atom from C2C. For their last project they worked with emcee RacecaR, a friend of mine from Chicago who lives in Paris now. If you don't have the album, go cop that sh*t 'cause it's the bomb!
15 aCatCalledFRITZ – So Many People [00 :46 :49 – 00 :50 :32]
aCatCalledFRITZ is one of my true friends in music business. He made me love jazz samples big time! I'm a Brazilian/latin/soul  kind of guy. I love jazz, but I'm not a big fan of jazz-influenced hip hop because most of the time beatmakers just chop a cheesy piano or horn loop, put soft drums over it, and it's done. But aCatCalledFRITZ's music is everything but cheesy. I love the way he mixes heavy drums with dark jazz samples. I'm a competitor, so it makes me mad sometimes, but it's okay. (laughs)
16 Versus – Who's The Boss / What's Your Name [00 :50 :32 – 00 :52 :33]
Here's another true music business friend. Lawkyz, founder and composer of Versus. He's also the guy who takes care of my distribution on French territory, so I had to put one of his song into this mix. (laughs)
17 The Doppelgangaz – Nexium [00 :52 :33 – 00 :54 :27]
I discovered The Doppelgangaz thanks to aCatCalledFRITZ. I love their own universe. As good rappers as beatmakers.
18 Dela – Q-Tip Est Mon Rappeur Favori [00 :54 :27 – 00 :56 :59]
Dela is one of the most underrated French beatmakers by the French audience. I really love this particular song because the orignial song by Q-Tip is pure garbage to me. It's amazing how Dela flipped the sample to obtain this fat track. ''Chapeau l'artiste,'' as we say in France.
19 Will Sessions – The World Is Yours (Instrumental) [00 :56 :59 – 01 :01 :49]
A big slap into my face when I heard Elmatic by Elzhi and Will Sessions for the first time. The way the band replayed the loops in the album is impressive. For me they are on the same level as The Roots.
20 Orelha Negra – Throwback [01 :01 :49 – 01 :05 :20]
This track drives me crazy! It's so nicely produced. I don't like the other stuff I've heard from the band, but this song is off the hook. You gotta break your neck on this beat.
21 Jukebox Champions – Everyday feat. Ludivine Issambourg [01 :05 :20 – 01 :09 :10]
A Maschine guy enjoying an MPC addicted band…? Why not! Blanka is the man. He has done all my masters, he's one hell of a beatmaker, and he is a good friend of mine even though if he is from Marseille; people from Paris and Marseilles don't like each others like New Yorkers and Bostonians for example. Paris est magique!
22 El Chavo – Cooking With Gas feat. Dillon & Boog Brown [01 :09 :10 – 01 :12 :00]
What I like about Chavo's beats (the other half of Debilorithmicos) is that part of craziness he has: The Barcelona touch, so to speak. He's a breakbeat lover and you can hear it in his work.
23 Saneyes – Roller Girl [01 :12 :00 – 01 :14 :48]
This is one of the coolest Parisian beatmakers. I like the laid back vibes you can find in his music a lot.
24 Hoosky – Rush Hour [01 :14 :48 – 01 :17 :32]
"Rush Hour" represents the perfect chemistry between hip hop and electronic influences. I'll probably still be listening to this track when I am 70 years old. Damn…
25 Vin'S da Cuero – Lie De Vin'S [01 :17 :32 – 01 :20 :52]
This beat is from my brand new EP, Coloriages Vol. 1. For the past year, I've worked a lot on Pumpkin's Silence Radio album. I made three beats on it, edited DJ Vadim's track, made all the websites, promos and stuff like that, but nobody knows that. Everybody thought I had not been doing nothing since my Put It On Wax album back in 2011. It's hard to stay in the shadow sometimes. (laughs) So, pushed by my friend Lawkyz, I've decided to lock myself in the Mentalow Studio and work on this new EP. All 25 tracks in this mix are an influence and inspiration for it, one way or another.