Pick Of The Week #8: The Odd Couple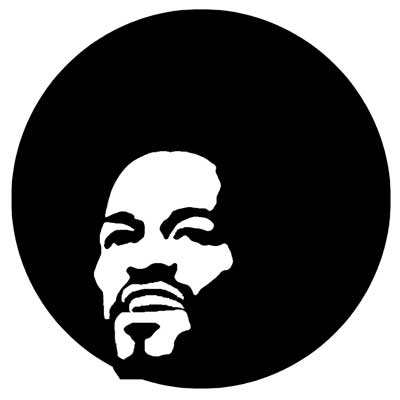 This week we decided to select a track that's a little bit old, instead of a brand new track like we do more often. But time isn't a relevant factor when it comes to good music, right?
This week we decided to select a track that's a little bit old, instead of a brand new track like we do more often. But time isn't a relevant factor when it comes to good music, right?
Info
Fredrik Lager (aka Freddie Cruger) and Lars Berger are the Swedish duo The Odd Couple, signed to Berger's label called Swedish Brandy. Don't get mistaken with The Odd Couple (Louis Logic & Jay Love), because that's a whole different project. Lars and Fredrik only released the 'Paperkites EP', but Swedish Brandy's discograhpy is bigger.
Music
We decided to select 'Sunshine' off the Paperkites EP to share with you. We love it and we're sure you'll like this a lot as well. Listen to the track below (via Swedish Brandy's Soundcloud) or tune in to Laid Back Radio, who broadcast the track once every few hours!
Full Track
Click the logo below to tune in to Laid Back Radio digitally. They broadcast our Pick Of The Week (01/24 till 01/31) once every few hours, so you can hear the full track over there. Don't forget to tune in to hear it!
Or download the player for your desktop
Extra
And you know the drill… More content related to our Pick Of The Week. This time an overview of music from Sweden, because a lot of good stuff is coming from the Northern country!

Track: Supersci – Get! (ft. Remedeeh)
Info: Supersci (aka Superscientifiku) is a Swedish group and are, according to their biography, "the jazziest constellation in Swedish hip hop". Personally I highly recommend their LP 'Pinetrees On The Pavement', but their recent EP (free download) is very good as well!

Track: Comfort Fit – State Of Mind (ft. Mercury Waters)
Info: We posted about Comfort Fit's latest video before and I gotta say the 'Poyshufflez Remixes LP'  that dropped last year is truly amazing. The producer is actually from Germany, but he released the 'Never Look Back EP' on the Swedish Brandy label. Definitely check out that one if you like the Polyshufflez (Remixes)!
 
Track: Trainspotters – Navigate (ft. Eboi & That Dude Prince) (Free Download)
Info: You might recognize the name, because we updated you about the Random Bastards x Trainspotters movement before. Definitely check out the Random Bastards if you are into snowboarding/skateboarding, but also listen to music by Trainspotters. You can download their 2009 release 'The Grip Tape'  here for free!

Track: Favorite Flava – Favorite Flava
Info: Slightly different then the rest, but Favorite Flava (Erik L & Stray) definitely bring some good music to the table. Check out their album 'Different Phase' and you will be convinced!
Update (01/25/2010): What a coincidence, brand new music by Erik L! Click here for streams, previews and links or preview 'Time Kills' featuring Sene.

Track: Wax Tailor – B-boy On Wax (ft. Speech Defect)
Info: Gotta love these guys… Speech Defect has a solid discography and a wide variety. From the electronic Ice Cream Truck to the funny (and good!) Holla At Your Favourite Colour and much more.. They also collaborated with artists as Wax Tailor (see above), Thes One and Double K of People Under The Stairs, Abdominal, Ugly Duckling, The Pharcyde and more. Their album 'Come For Da Funeral, Stay For Da Food' was steady on repeat for a while, so check it out!

Track: DJ Devastate – Album Sampler
Info: DJ Devastate's 'Movement/Silence' was a big surprise to me last year – but a good one (The Find Mag: 7.5/10)! A great soulful and jazzy release from Sweden, which we highly recommend. We even used one of his tracks in our Laid Back Radio jingle…
Track: Freddie Cruger feat. Linn – "On My Way"
Info: A track by Freddie Cruger (aka Fredrik Lager of The Odd Couple), which is really good as well. Visit Swedish Brandy's Soundcloud for more music related to the label.
More: Pick Of The Week (Archive)