Playlist #7 : Hip Hop is Global (Episode 1)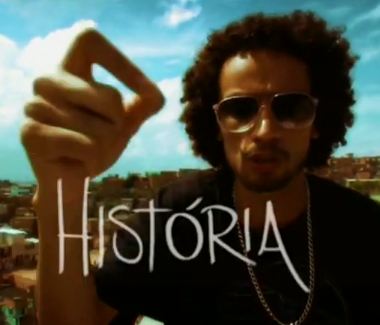 Ever since its New York City birth in the 1970s, hip hop has spread its influence to the far reaches of the earth. The art form has become truly global. Each country and culture embraces the essence of hip hop and fuses it with their own heritage, crafting something decidedly unique.
With our new Dragontape playlist we look to celebrate hip hop in a very global sense. There are no videos from the US in this 15-track video playlist, but instead tracks from all over the world. We start with Mexico's finest rapper Bocafloja and continue through to France, Japan, England, and throughout the entire world. Notable inclusions come from Canada's upcoming superstar Shad K, Australian veteran Ozi Batla, Irish newcome Lecs Luther, Dutch prodigies Pete Philly & Perquisite, Spanish group Violadores del Verso and still more!
So grab an imported brew and settle in for a multicultural voyage through the meltin pot of global hip hop! Be sure to check out more music from the artists you really enjoy! Download our free iPhone/iPad Dragontape app to enjoy this playlist in full effect.
1. Bocafloja – Testigo feat. Hache ST [Mexico] 2. Joe G – Mon Avancee [France] 3. Evis Beats & Dengaryu – Sway [Japan] 4. Flame Griller – Wuntathought [England] 5. Shad K – Rose Garden [Canada] 6. Ozi Batla – Put It On Wax [Australia] 7. Slim Rimografia – Sol [Brasil] 8. Point Blank – Where Should We Go feat. Naja [Denmark] 9. Jazzyfact – Sunday Move [South Korea] 10. Violadores del Verso – Vivir Para Contarlo [Spain] 11. Muki Garang & Mwafrika – Justice [Kenya] 12. David Dallas – Caught In A Daze feat. Freddie Gibbs [New Zealand] 13. Lecs Luther – Trumpets feat. Fergus Alan [Ireland] 14. Pete Philly & Perquisite – Mystery Repeats [Netherlands] 15. Tumi & The Volume – Asinamali [South Africa]