Video: The Funk League – Funky As Usual (Official Teaser)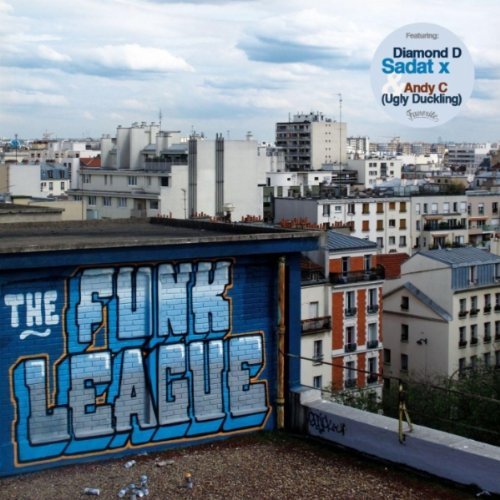 After a series of funk- and jazz-flavoured singles and production credits for the likes of Large Professor, Sadat X and Diamond D, The Funk League (consisting of Hugo and the Soulbrother Suspect), is now ready to spread more grooves with the release of their full-length debut 'Funky As Usual'.
'Funky As Usual' is a collection of funky grooves, covering the three year time span as if it was one single day – and night. A day in the life of two funksters, but also a blend of the duo's favorite tunes and flows, put together with a precise production trademark (highlighting strong influences of Jazz, Fusion and even Brazilian music), and a subtle sequencing of the songs and interludes through the whole album, thus creating different atmospheric tones and patterns.
We're very grateful that Favorite Rec already shared this album with us! Trust us, this album is incredible! With guest appearances by the likes of Andy C (of Ugly Duckling), Sadat X (of Brand Nubian), Speech Defect, Diamond D, Gift Of Gab (of Blackalicious) and Large Professor, 'Funky As Usual' is that funky boom bap hip hop that bridges the gap between the old school and a new wave of emcees.
1. Intro
2. On & On feat. Sadat X (from Brand Nubian)
3. MC3 feat. Gift of Gab (from Blackalicious), Clyde Kingrap & Abdominal
4. More Blue Funk
5. Through Good & Bad feat. Large Professor (Breaking North Mix)
6. Words From… (by Afrika Bambaataa, Diamond D, A.G., Sadat X)
7. Why You…? feat. Speech Defect
8. You're Gonna Learn feat. Andy C (from Ugly Duckling)
9. Humble Arrogance (Part 1. & 2.) feat. Supa
10. The Boogie Down Bombers feat. Diamomd D & Sadat X (from Brand Nubian)
11. What's Wrong With Groovin'? feat. Patchworks
12. Through Good & Bad feat. Large Professor (45 Remix)
13. Epilogue
14. Bonus Track: Hypnotized (performed by Joyous Juice & Kylie Auldist)