Vinyl: Brous One – Beats, Beer & BBQ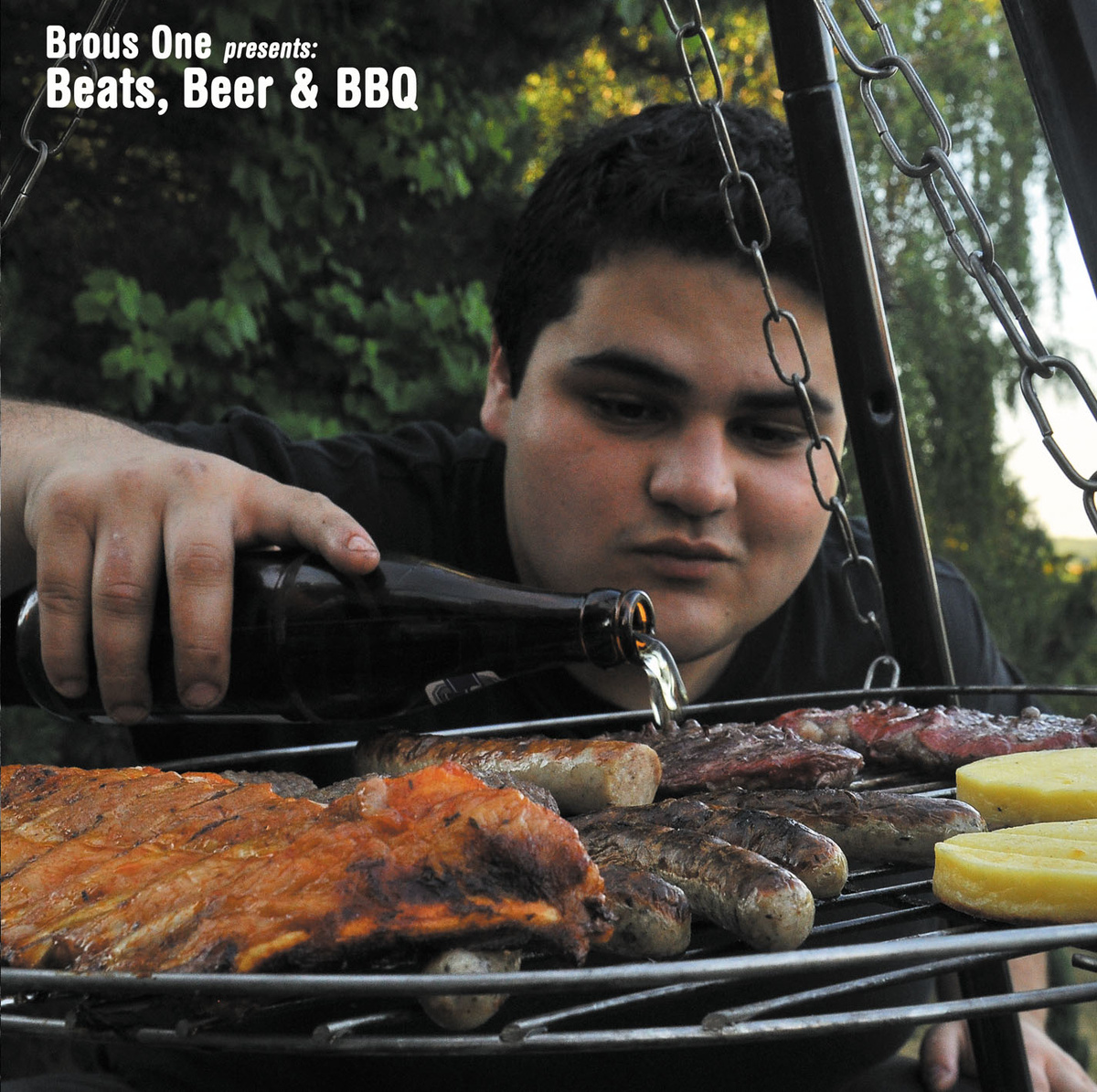 The musical equivalent of an outdoor summer cookout, Brous One's newest solo LP is a truly international hip hop family party. Boasting a trilingual tracklist of emcee features spanning three continents, the young Chilean producer has captured and updated the original block party vibe from hip hop's origins.

Beats, Beer & BBQ is the highly anticipated follow up to 2012's Un Momento En El Tiempo, and cements Brous One's place as a global leader of jazz and boom bap. What other album features top rappers in three different langauges? In the past, Brous has mainly collaborated with German and Chilean emcees, but the new album showcases anglophone raps from Prince Po (Organized Konfusion), Declaime AKA Dudley Perkins, and Tha Connection as well as contributions from frequent collaborators in Spanish and German.
The vibe throughout is strongly familial, as if the LP was recorded at a barbecue house party with all artists present. As expected, jazz sampling forms the sonic foundation of the instrumentals, flowing through twenty tracks of twinkling and moody keys, soulful horns, and of course dusty kick drums and snares. Personal favourite stand out tracks include the beat interludes "Número Uno", "Correct Technique", introspective "Like Me" with Declaime, gritty "Show & Prove" featuring Tha Connection, upbeat "Lifestyle of Gleis 2" with MC RENE, and "Windmühle" with Dennis Da Menace. The album ends appropriately with a rare rap appearance from Brous One himself spitting in German to close out a highly impressive project.
The vinyl is available through the German label Vinyl-Digital, with 100 super limited edition deluxe packages which include a signed marble colored gatefold 2LP, instrumentals on wax, a cassette tape release, T-shirt, and the chance for an actual BBQ evening with Brous himself and the crew!