Beats For Kicks – The Find in The Mix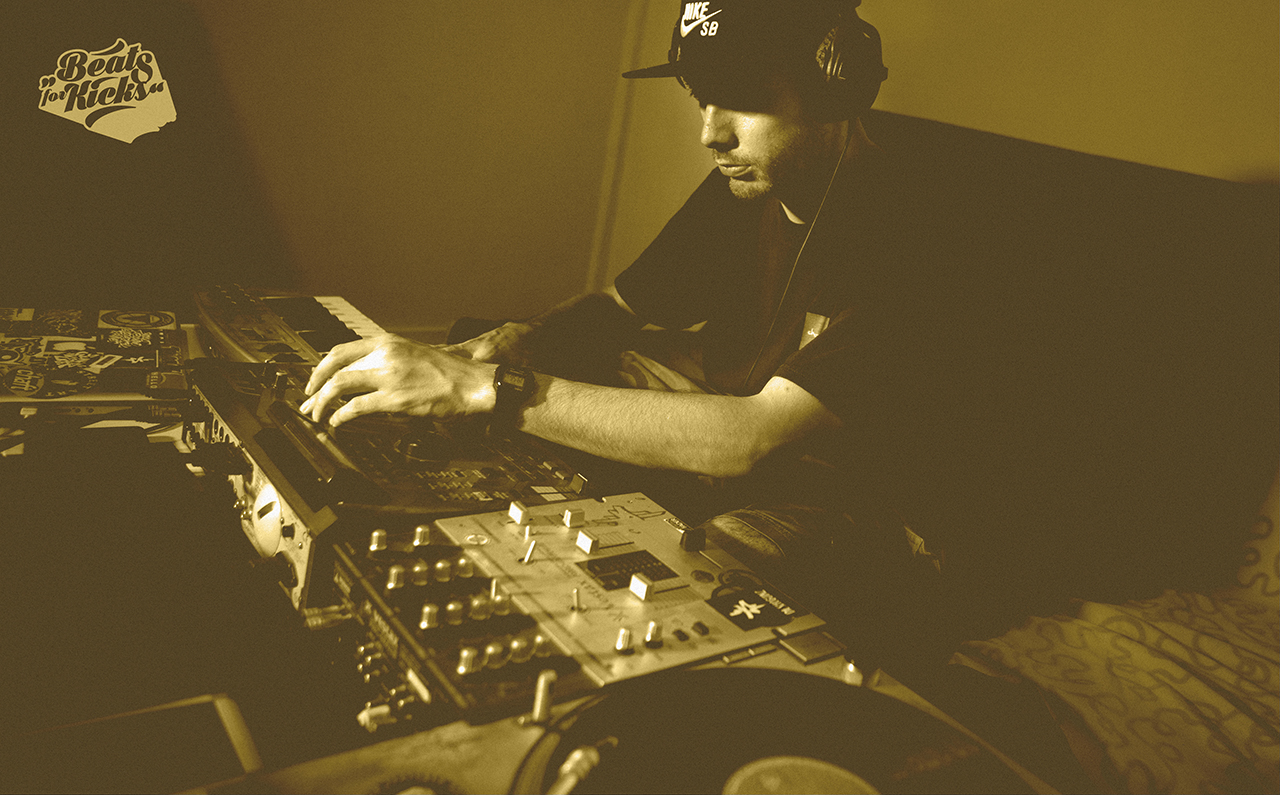 Beats For Kicks is the alias of Propo'88 (of hip hop crew Da Shogunz). Focusing on funk, soul, nu-jazz, breaks, house and pretty much anything in between, his selections range from originals to re-edits.
Our fellow Dutchie (who's currently residing in Thessaloniki, Greece) created this all-new The Find guest mix. 47 minutes of nothing but funky tracks. If it leaves you eager for more, then make sure to head over to his Mixcloud page once your weekend starts: Beats For Kicks drops a new mix every Friday.
Beats For Kicks' The Find in The Mix features songs by Guru's Jazzmatazz, Jurassic 5, Quantic, Flow Dynamics, Souleance, Paul Nice, Cut Chemist, Jimi Needles, DJ Greyboy & more.
Listen to the mix below (fun fact: it's our 200th mix), followed by the full tracklist:
Beats For Kicks – Tracklist
Total Cult – Special Brew
Yakoto – Diamond (Beats For Kicks Edit)
Gregory Porter – Musical Genocide (DJ Gone edit)
Audited Beats – Reggae Type Of Way
Jimi Needles – Paper President
Quantic Ft. Sharon Jones – Got To Be A Love (Paul Nice Remix)
Flow Dynamics – Straight From The Ground
Aretha Franklin – One Step Ahead (Featurecast Re-Edit Ft. Marvin Gaye)
El Bomba – Put Up Or Shut Up
Greyboy – Ruffneck Jazz
Guru's Jazzmatazz – Trust Me (Ft. N'Dea Davenport)
Jurassic 5 – I Am Somebody (Cut Chemist Bboy Mix)
Souleance – Amourette
Funky Destination – 45 Vinyl Street
Dynamo Productions – Hey Yeah!
Morlack – Bogaaloo (Original Mix)
Lonnie Smith – Where It's At
London Funk Allstars – Never Can Get Enough
JAYL FUNK – Hold That Groove (Original Version)
Smoov – Main Sourced
Greyboy – See My Eyes