News: Diamond D's "Stunts, Blunts & Hip Hop" 20th anniversary tour in Europe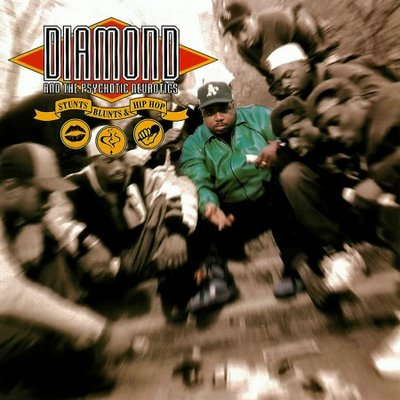 This year hip hop veteran and D.I.T.C.-member Diamond D celebrates the 20th anniversary of his golden era debut album Stunts, Blunts & Hip Hop. Together with Czech live band Champion Sound the producer/emcee hits up Europe to perform his classic material.
The tour kicks off this Friday with a show at Skaters Palace in Münster (Germany), followed by gigs in Berlin, Brussels, Wien, Köln, London, Leipzig, and other cities.
Go see him live if you get a chance. If not, then use this post as an excuse to listen to Stunts, Blunts & Hip Hop again with features by the likes of Grand Puba, Big L and Showbiz, and productions by Large Professor, Q-Tip, 45 King, amongst others. Well, scratch that, you never need an excuse to listen to tracks like "Best Kept Secret", right?
Tour Dates
November 23th – Münster (Germany) w/ Champion Sound (live band)
November 24th – Heidelberg (Germany) w/ Stieber Twins
November 25th – Wien (Austria) w/ Flex & Champion Sound (live band)
November 30th – Bruxelles (Belgium), DJ set
December 1st – Köln (Germany) w/ Champion Sound (live band)
December 4th – London (UK) w/ The Psychotic Neurotics
December 6th – Linz (Austria) w/ Champion Sound (live band)
December 7th – Berlin (Germany) w/ Champion Sound (live band)
December 9th – Leipzig (Germany) w/ Murs, Fashawn, Champion Sound (live band) & Ugly Duckling