News: 'Professor @ Large' by Large Professor drops June 26th (+ Video)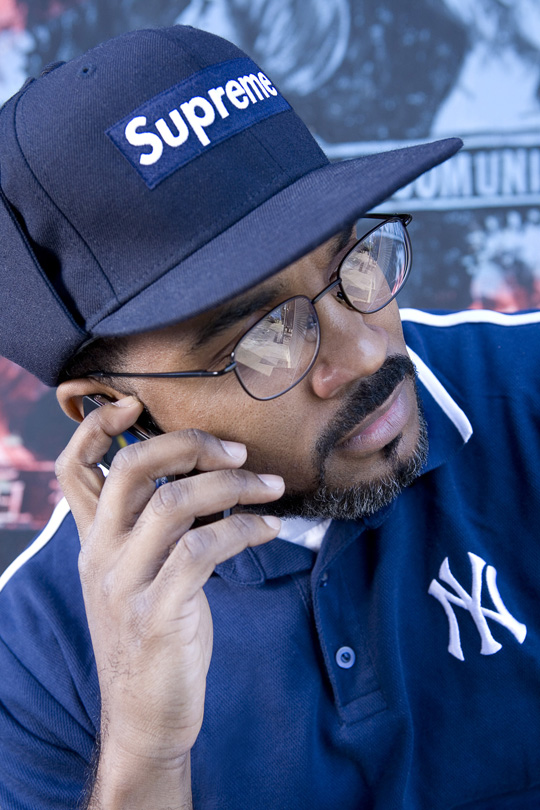 Legendary hip hop producer-on-the-mic Large Professor is about to release his third solo album 'Professor @ Large'. The album is set for a release on June 26th on Fat Beats Records and will be available digitally as well as on CD and vinyl.
His new album takes the Prof's beloved boom bap and reinvents it for a new school of students and practitioners alike. So what's on the syllabus for the Professor's latest class? In his own words: "Taking it back to the B-boy uprock style." Guest appearances on the album include the likes of Action Bronson, Roc Marciano, Fame (of M.O.P), Mic Geronimo, Grand Daddy IU, and Busta Rhymes.
Large Professor is so involved with the history of hip hop, it's almost impossible to separate the two. His first beat-work was for Eric B. and Rakim. As a founder of the golden age crew Main Source, he gave Nas his debut appearance. He rapped and produced on A Tribe Called Quest's Midnight Marauders, and co-crafted the sound of Illmatic. The list goes on: Kool G Rap, Big Daddy Kane, Slick Rick, Busta Rhymes, Common… you name it.
Pre-order the album on vinyl or CD below, followed by the first official single 'M.A.R.S' – one hell of a posse cut!
Pre-Order: Vinyl
//
CD
1. Key To The City
2. UNOWHTMSAYN
3. Straight From The Golden Ft: Busta Rhymes
4. Focused Up Ft: Cormega & Tragedy Khadafi
5. Happy Days Ft: Fame M.O.P.
6. Professor @ Large (Prod. Marco Polo)
7. Light Years
8. Barber Shop Chop
9. Live Again
10. Mack Don Illz Ft: Mic Geronimo & Grand Daddy IU
11. Sun, Star & Crescents
12. Kick Da Habit
13. Lp Surprise
14. Back In Time
15. M.A.R.S. Ft: Cormega, Action Bronson, Roc Marciano & Saigon