Out Now: Slim The Chemist – 'Perspective' Cassette Tape (The Find x 100 Akres x Raw Flavour Clik Release)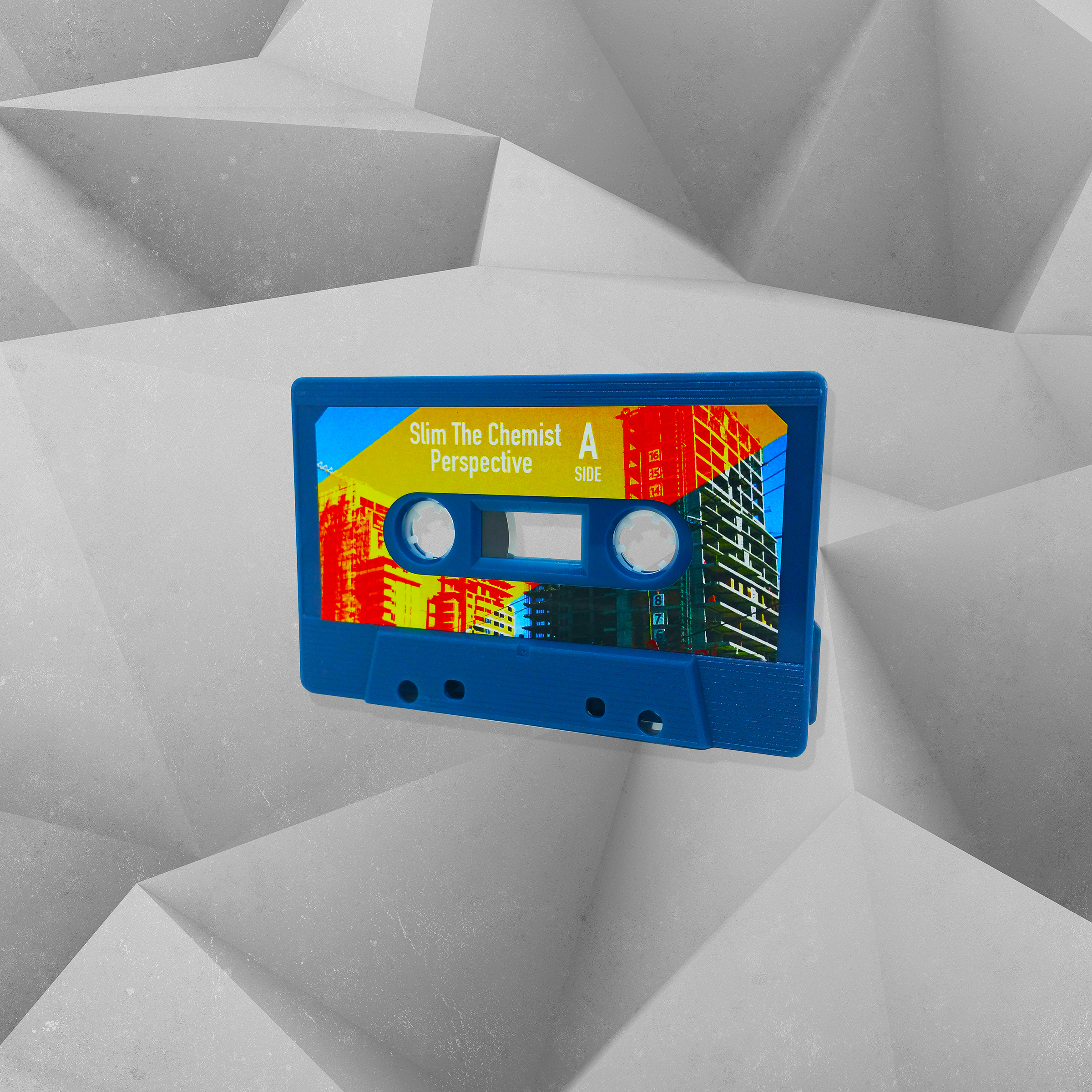 Next week we drop a new cassette tape in collaboration with 100 Akres & Raw Flavour Clik: Perspective by German beatmaker Slim The Chemist. And it's not just putting the same music on cassette: the B-side is 100% tape-only, and there's an extra track in the digital download of the 34-minute EP.
The instrumental tape (blue C34) is available in a limited amount of 40 copies and comes with an obi-strip and double-sided j-cards. Pre-orders will be shipped with a 50% discount on shipping.
The B-side is an exclusive perspective for those who own a copy of the cassette. A few of the B-side's highlights: Slim's Raw Flavour Clik buddies join him on "Pinkmoney", which makes it the most hard-hitting track on Perspective. Most likely making that beat left them with sore fingertips… "Cards", on the other hand, features RFC's Dr. Phil and is full of snappy 808-like hi-hats, while tracks like "Pocket" and "Open Up" are much more downtempo and chilled out like the tape's A-side.
Then there's all original tracks on the A-side, as streamable on Bandcamp. On "Fly", a pianist (who happens to be Slim's father) plays live keys over the mellow MPC tapping. The title track takes a completely different turn with an eerie beat—a good fit with preceding track "Beat47", which makes the listener feel like being lost in a jungle, with an ancient MPC tribe creeping up from the bushes.
Slim: "The idea of the project was to capture different life moments through samples I found in various periods in time. That's where the name comes from. Creating perspectives on certain life moments through layering rare samples to new compositions and different kind of vibes."
Perspective is limited to 40 copies.